News
Power Rangers Ninja Steel Season 2 To Feature Past Rangers
The shows 25th anniversary is ready to celebrate with the franchises most popular Rangers.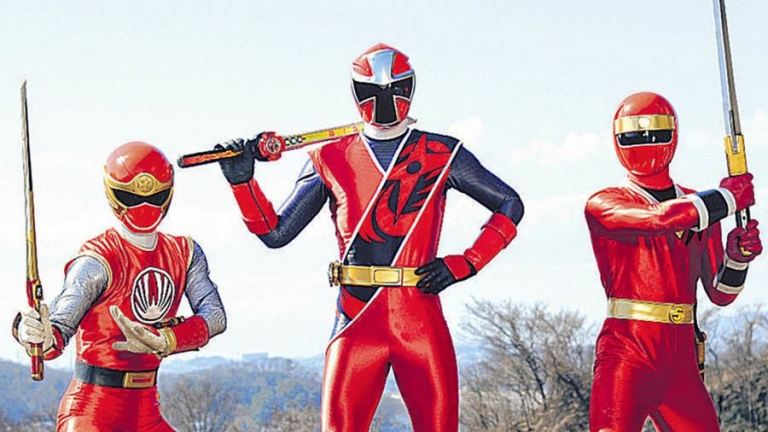 Power Rangers Ninja Steel is not going to let Power Rangers 25th anniversary just slide by. In an interview with Red Ranger actor William Shewfelt, the Modesto Bee revaled that the season airing in 2018 would feature post Rangers actors. The except is below.
On Jan. 15, he returns to New Zealand to shoot the second half of the Ninja Steel story arc through May. That will be the show's 25th anniversary, airing in 2018 with guest appearances of the most popular past Rangers, Shewfelt said.
The show already has some several cameo opportunities built into it thanks to footage from the Japanese season, Ninninger. In that season, several Rangers returned that have American counterparts. These include the Yellow Mystic Force Ranger, the Red Alien Ranger, the Red Ninja Storm Ranger, and the Green Samurai Ranger from Ninja Storm.
While those characters are certainly beloved, I wouldn't exactly call them all the most popular past Rangers. Several other Ranger veterans have been glimpsed hanging out with the current Ninja Steel cast including Milo Cawthorne from Power Rangers RPM. These could just be random encounters, but perhaps there's something more to them. Perhaps other Rangers will be unvieled as filming commences on Ninja Steel's second season.
It would be a delight if more past Ranger actors returned. The franchises 20th anniversary, Power Rangers Megaforce, is often viewed as a waste of potential by fans and only brought back a small handful of Rangers, most of them in the season finale for brief cameos. Perhaps Ninja Steel is going to do its best to make up for that lackluster anniversary.
More on this as we hear it. Until then, check out Ninja Steel news hub to keep yourself updated on all things about Power Rangers newest season!
Shamus Kelley is going to need the entire Ninja Storm cast, dude. Follow him on Twitter!