News
Power Rangers Dino Charge Character Breakdowns Released, Judd Lynn Returns
The news Power Rangers fans were hoping for when the series returned to Saban in 2010 has finally come true. Judd Lynn is back!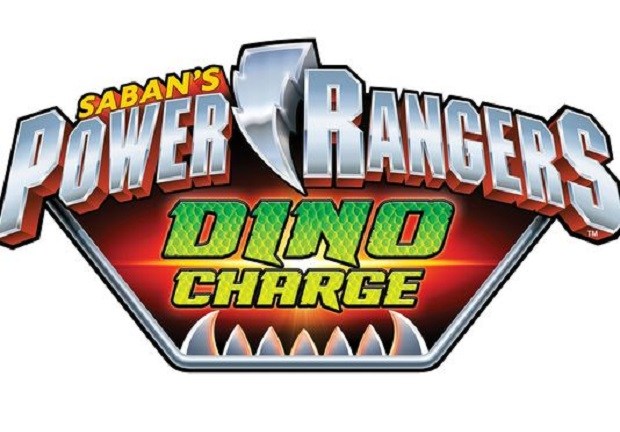 Little nuggets about Power Rangers Dino Charge have slowly been coming to light, what with the casting process starting in about a week's time. The possibility of a character named Rita, the casting sides that had nothing to do with Power Rangers, it wasn't much. Then user "n80r" of Rangerboard did some digging and located the character breakdowns for Dino Charge, which not only give us a glimpse of what might be coming in the next season, but also dropped the bombshell that Judd Lynn would be returning!
For all of those not in the know, Judd Lynn had been with the show for a number of years, becoming the most prolific writer in the history of the series. Taking over the reins on the second half of Turbo, he helped shape some of the most popular seasons in the franchises history along with frequent co writer Jackie Marchand. Lynn departed the series with Time Force and had only briefly returned for the second half of RPM when it needed to be saved from going over budget.
Whether this means current producer Jonathan Tzachor has left the series, or he'll be working alongside Lynn like he had done for a number of years, remains to be seen. Whatever the case may be, this is amazing news for the series. It's no secret that while the current seasons of Samurai and Megaforce have been doing well with younger fans, long time fans of the series have had, at best, a mixed reception to "Neo-Saban's" take on the franchise. The return of Lynn brings new hope that the series could start moving in positive directions.
Here are the casting breakdowns for Power Rangers Dino Charge. You can see actual images of the sides, which absolutely look legitimate, right here.
Lucas:  Red Ranger is the 18 year-old leader of the Rangers. He's curious, energetic, charming, and gregarious; a free-spirit who full embraces the idea that life is an adventure. While childlike at times, Lucas has the ability to switch on his serious side and his role as the Leader is unquestionable.

Shelby: Pink Ranger is the rough-n-tumble 18 year-old tomboy who loves to get into the dirt. She's strong-willed, stubborn, and direct, which makes dating a challenge…for the boy.  She is clumsy and disinterested in all things that don't involve dinosaurs or being a Ranger.

Ryan: Green Ranger (Matt's younger brother). He's quiet, confident, and disciplined. At only 18 to look 16 years-old, he's a bit smaller than the other Rangers, but just as fierce. Ryan grey up on a ranch, but didn't fit in. Ryan practiced his sword skills. Fencing is just one of the unique things about Ryan, he doesn't like to get dirty, he's picky about what he eats, and he's a whiz at logic games, like chess, checkers, and Rubik's cube.

Matt: Gray Ranger (Ryan's older brother).  At 18 years-old, he's a cool and confident cowboy, complete with jeans, boots, and his favorite old hat. He's warm and funny, with a charming wink. He grew up on a ranch and loves the outdoors. Matt is a bit old-school in his thinking. While he doesn't quite understand Ryan, Matt's sure that his job as an older brother is to protect his younger brother.

Kiera: Purple Ranger (The Scientist) is a brilliant 18-21 year-old engineer whose discoveries have made her very rich. She is confident, direct, and rarely gets emotional. She has a serious demeanor and doesn't make friends easily. Deep inside, she's a bit lonely, and starts to learn the deeper meaning of friendship as she comes to respect and understand her Ranger family. She isn't as forceful as a "commander", but she's more insistent than a friend.

Chase: Black Ranger is a cool and laid-back 18 year-old. He wears the right clothes, listens to popular music. He's very handsome and receives a lot of attention from the girls. He gets around by riding a skateboard, while sporting a hoodie and ear buds. He spends his free time diddling on a guitar. Chase is very forgetful and is always late, stopping to flirt with girls, or responding to texts.

Ivan: Gold Ranger (The Knight) 900 years ago, Ivan was a valiant, 18-year old knight. He's a very gentle, kind soul who values honesty and loyalty above all else.  He wields his magnificent sword with legendary skill and doesn't hesitate to use it for noble cause. He's always an ace with a bow and arrow.  Ivan behaves with great finesse and chivalry. He speaks with a BRITISH ACCENT, and uses odd, antique phrases, continually clashing with today's culture.

Koda: Blue Ranger (The Caveman) 100,000 years ago, Koda lived in jungle cave with his tribe. Today, his caveman ways make him a fish-out-of-water, leading to some wonderful comedy. He eats with his fingers, doesn't like to wear shoes, and sees no benefits in combing his hair. He isn't the smartest Ranger, but he's got a heart of gold, is fiercely loyal, and is as strong as an ox. His survival instincts are sharper than any other Ranger.
Looking at the character breakdowns, they do have some surface similarities of there Kyoryuger counterparts, but mostly seem to be original characters. Lynn's trademark family dynamics come into play with Green Ranger Ryan and Gray Ranger Matt who also happen to be cowboys. We also see some deviation from Kyoryuger with not only the Gold Ranger being from hundreds of years ago, but the Blue Ranger being a caveman! All of these profiles give me more hope than I've had for the franchise in a long time, even with Super Megaforce slowly improving.
We can only hope this hope bares out into a quality season, but you'll just have to stay tuned to Den of Geek to see. Now let us know, what are your thoughts on Judd Lynn returning? What do you think of these characters? Let us know by commenting below! Now if you'll excuse me, it's time to blare the only appropriate song for this news.