News
Power Rangers Beast Morphers Episode 10 Exclusive Clip
The Beast Morphers team get into a heated battle in this exclusive clip!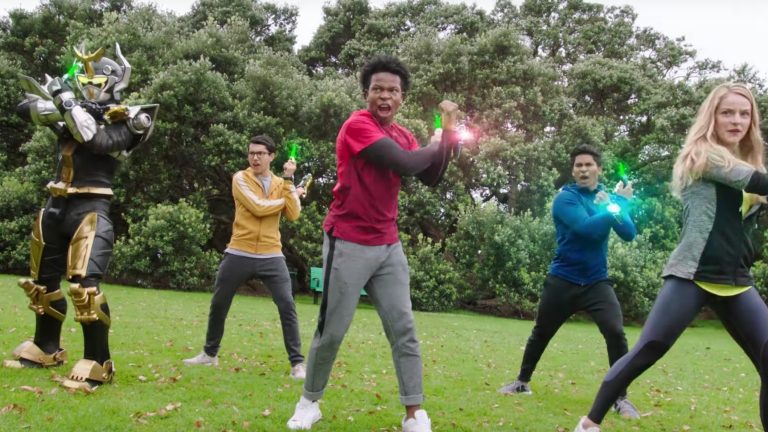 Power Rangers Beast Morphers is finally back after its long hiatus and episode ten airs this weekend! After the series has been gone for so long it's nice to see new episodes airing weekly again. For those REALLY excited for the upcoming episode, entitled 'Thrills and Drills', we've got an exclusive clip! Check it out below.
A full group morph just sends chills down your spine, doesn't it? Especially during a fight like this. It's also a great showcase for the American original footage the series has been using a lot of this season. Beast Morphers really loves to show off their original stuff! If you want more details about the episode, we've got the official synopsis below.
Power Rangers Beast Morphers Episode 10 "Thrills And Drills"
Ravi must face one of his worst fears when it interferes with his Ranger duties.
Judging from the clip above we assume it'll have something to do with going to see the dentist! Ah, Power Rangers. You always find a way to work in the characters fears into something wacky. Make sure to tune into Power Rangers Beast Morphers' 'Thrills and Drills' when it premieres on Saturday at 8:00 a.m.(ET/PT) on Nickelodeon!
If you need more Beast Morphers content check out our podcast interview with the Gold Ranger himsef, Abraham Rodriguez. 
Need more Beast Morphers interviews? We also have a podcast interview with Betty, Kristina Ho.