News
Portlandia Season 8 Release Date, Trailer, and Cast
Put a final bird on it. We have the details on Portlandia season 8, the final season of the hit comedy.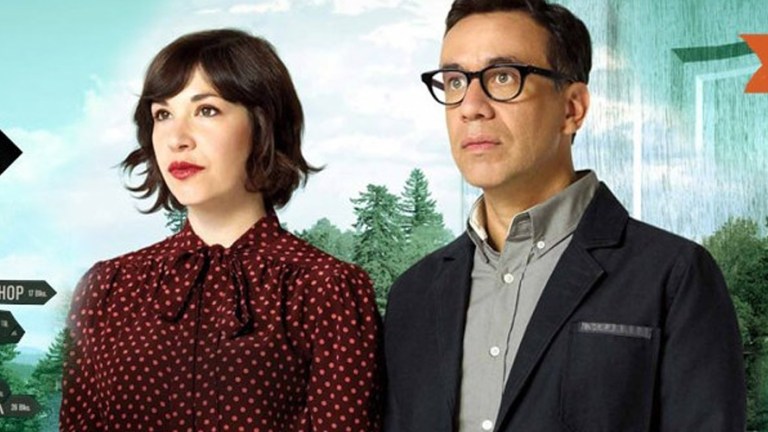 The dream is almost over in Portland. It's bittersweet, but Portlandia season 8 will be the final season of the breakout sketch comedy. Fred Armisen and Carrie Brownstein introduced us to a city where the young go to retire back in 2011 and we've felt at home ever since. 
We'll get to say goodbye to all of our favorite characters in 2018, and see an impressive crop of guest stars this season. Here's what we know so far about Portlandia Season 8…
Portlandia Season 8 Release Date
The beginning of the end: Portlandia's final season premieres on Thursday, January 18th at 10 p.m. on IFC. The season consists of 10 episodes.
Portlandia Season 8 Trailers
Here's the official trailer for Portlandia Season 8:
You never know when spicy mayo will strike.
Portlandia Season 8 Cast
Fred and Carrie will be joined by a huge group of guest stars ready to pay their respects to the series. 
Here are the new faces coming to Portland this year via IFC: 
Scott Adsit (Veep), Rachel Bloom (My Crazy Ex-Girlfriend), Aidy Bryant (Saturday Night Live), musician Brendan Canty, John Corbett (My Big Fat Greek Wedding), Terry Crews (Brooklyn Nine-Nine), Dan Gregor (Crazy Ex-Girlfriend), Cherry Jones (American Crime), Rashida Jones (Angie Tribeca), Andy Kindler (Bob's Burgers) Nick Kroll (Kroll Show), John Mulaney (Saturday Night Live), musician Krist Novoselic, Henry Rollins (Sons of Anarchy), Tracee Ellis Ross (Black-ish), novelist Cheryl Strayed, Tessa Thompson (Westworld), David Wain (Wet Hot American Summer: Ten Years Later)  Brent Weinbach (Another Period), Dolly Wells (Doll & Em), Shannon Woodward (Westworld), and singer-songwriter Kurt Vile.
They'll be joined by returning favorites Ed Begley Jr., Jeff Goldblum, Natasha Lyonne, Kyle MacLachlan and Kumail Nanjiani. 
Portlandia Season 8 Key Art
Portlandia has a solid tradition of bringing in big-named artists for the key art of each season. Season eight is no different as fashion photographer Collier Schorr has captured two excellent black and white shots of Fred and Carrie for the final season.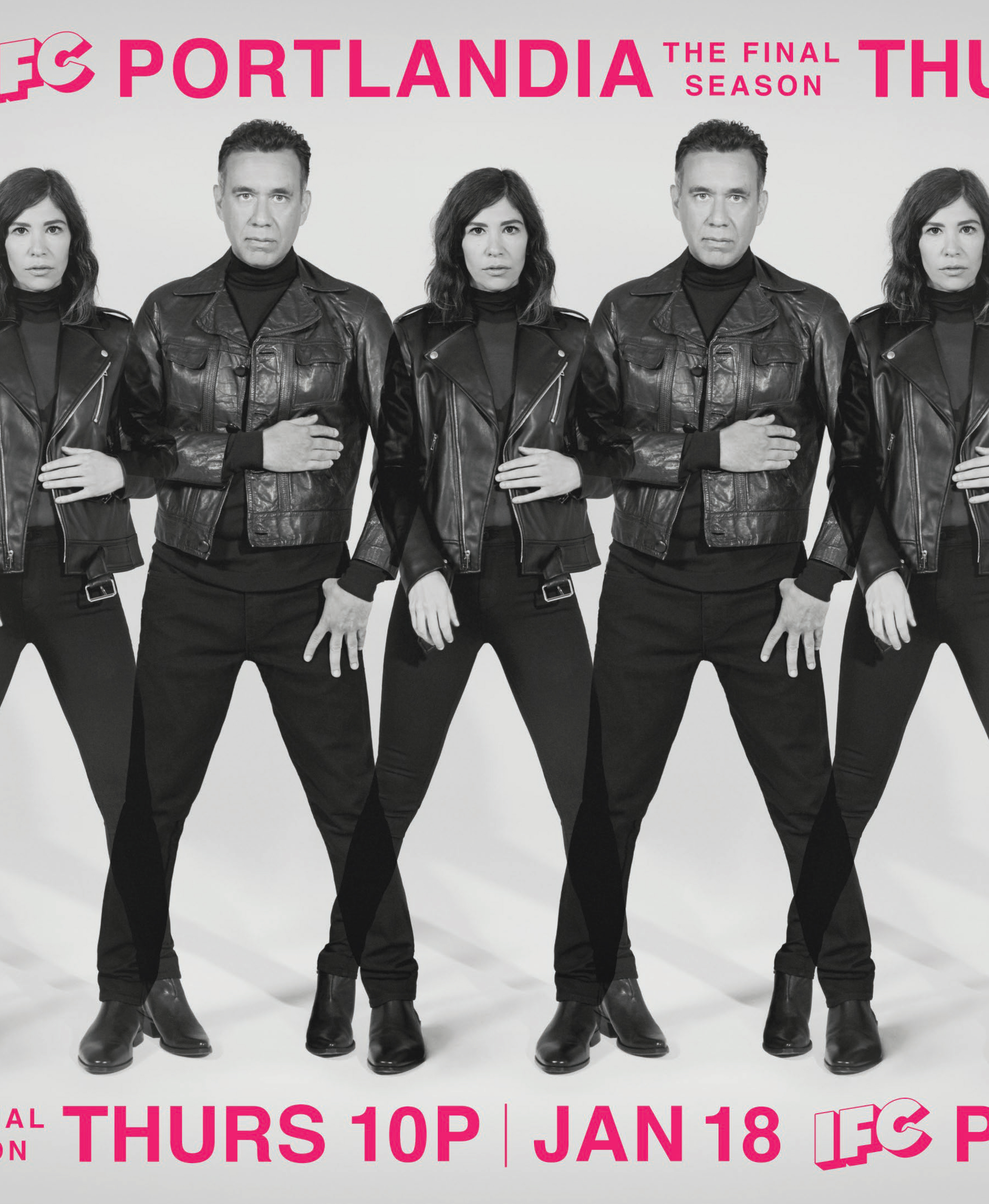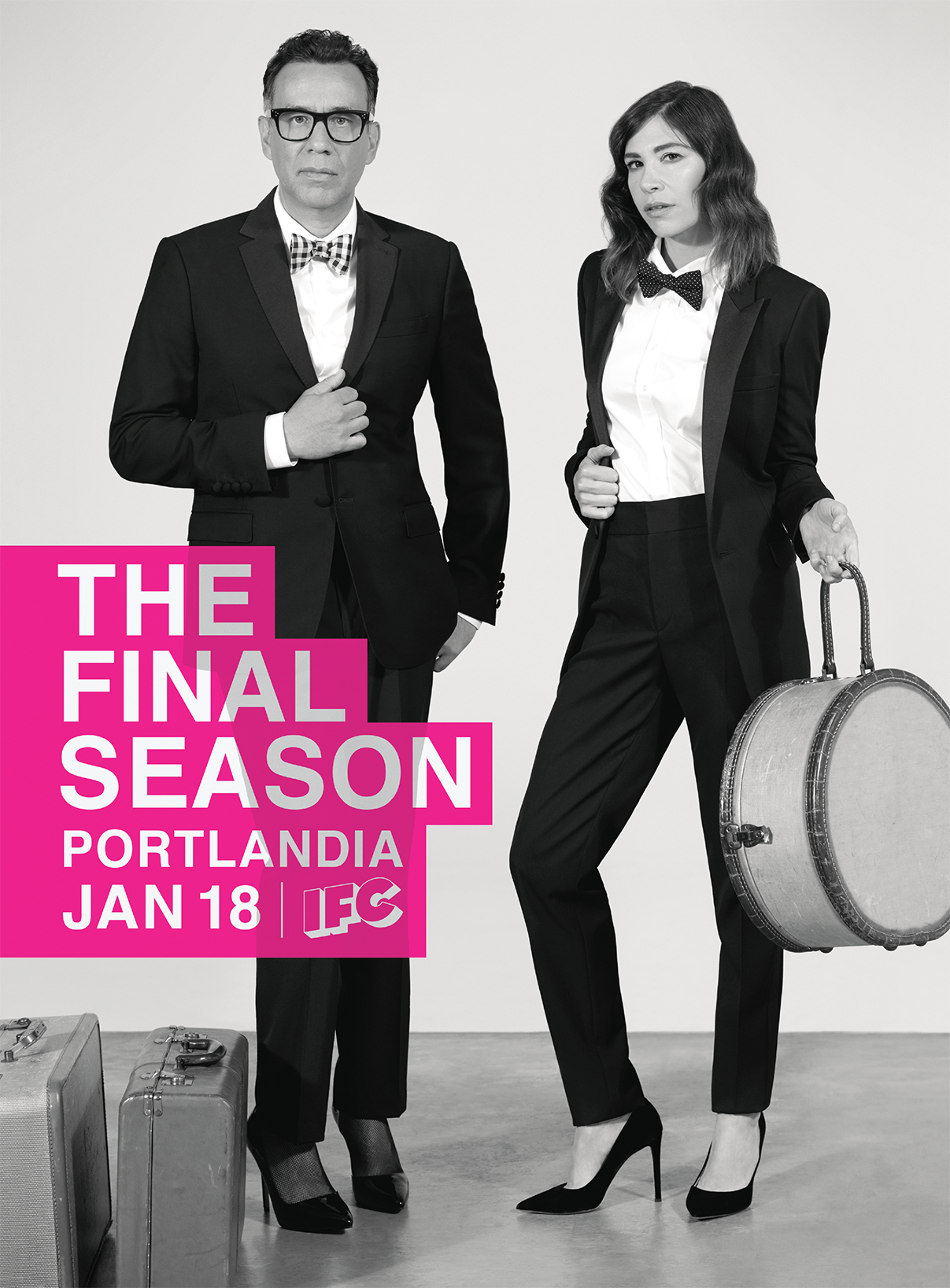 Where To Watch Portlandia Season 8 Online
In the live TV streaming space, IFC is available on DirecTV Now, Sling, YouTube TV, and PlayStation Vue. We have more on those services here.
Seasons one through seven are available to stream on Netflix.