News
Playground Trailer Reveals Luc Besson Teen Assassin Mobile Series
Playground, a mobile series based on a concept from Luc Besson, has released a trailer showcasing killer kids.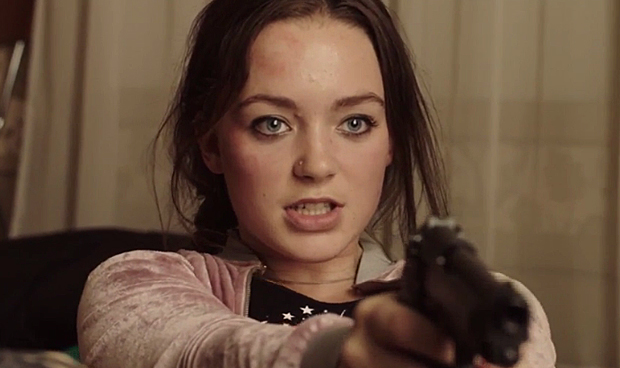 While the short series Playground may not be on the radar of most content consumers, it does represent an intriguing offering resulting from a recent distribution deal signaling the news/documentary-focused Vice Media's first foray into scripted content. The series, based on a concept created by action auteur Luc Besson, showcases a cast of French unknowns, depicting the transformation of a tragedy-troubled teenage girl into an assassin.
Playground is an English language short-format series created for French digital platform Blackpills. Now hosted by Vice, the series consists of 10 episodes ranging from 7-11 minutes. The teaser trailer, arriving via Variety, focuses on the travails of the teenage girl in question, Amy, who, after learning a horrible truth about her parents, finds herself immersed in the unseen Paris underbelly of assassinations and espionage. Consequently, Amy's continuing vocation relocates to a special school for up-and-coming killers called Playground. There, she trades trigonometry for triggers and glee club for garrotes, training to become an efficient eliminator for shadowy overseers amongst teenage peers.
In the director's chair for Playground is the duo of Pascal Sid and Oliver Schneider. Sid directed the 2011 French horror drama Derrière les murs (Behind the Walls). Schneider, a stunt coordinator by trade, has worked on fight sequences for high-profile films such as 2015's Bond entry Spectre, 2013's Fast & Furious 6 and, pertinently, 2008's original Taken, which was co-written by Luc Besson. Playground is the collective product of Besson's Together Media, Renauld Le Van Kim and Guillaume Lacroix.
While the whole young, reluctant femme-fatale trope has more than its share of representation in Luc Besson's blockbuster CV, going way back to his bellwether 1990 film La Femme Nikita, the appeal of his conceptual brainchild Playground may just lie in its unconventional short-formatted presentation. With beats broken down for brevity in short episodic spurts, an interesting spin is put on an experience that, overall, lasts about the same amount of time as a movie.  
Playground can be streamed in its entirety on Vice Video right now.