News
Picard Series Hires Two Veteran Star Trek Directors
Hanelle Culpepper and Jonathan Frakes will be stepping behind the camera for the Picard-centric Star Trek series.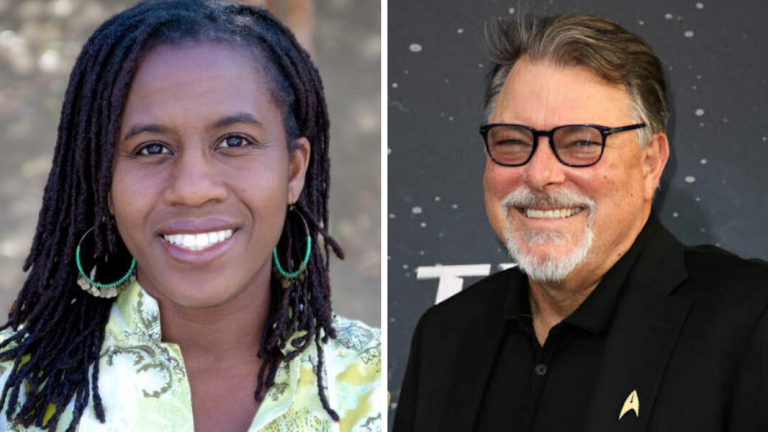 Star Trek's TV universe is expanding with the Picard-focused series starring Patrick Stewart, which is set to premiere sometime in 2019. The show will "tell the next chapter in Picard's life," and have something to do with the destruction of the Romulan Empire. 
Now, we know one of the chief creators who will help bring this world to life. The Picard series has found one of its director. According to The Wrap, Hanelle Culpepper will step behind the camera for the show's first two episodes. Culpepper has previously directed two episodes of Star Trek: Discovery, including Season 1's "Vaulting Ambition" and the upcoming Season 2, Episode 10. She's also directing episodes of AMC's upcoming horror series NOS4A2.
read more: Why Star Trek: Picard Won't Be Like The Last Jedi
"Hanelle is a gifted and dynamic filmmaker whose directorial choices are always deeply rooted in character," Alex Kurtzman said of the hire. "I've been a huge fan of her work since she started with us on Discovery, and she's the perfect person to re-introduce the beloved character of Picard to longtime fans and new viewers alike.  We're thrilled she's joining our Trek family on this next adventure."
read more: Star Trek: Discovery Season 3 Confirmed
In addition to Hanelle, it sounds like Jonathan Frakes (aka Commander Riker) will also be directing at least one Picard ep. Speaking with the Writer Experience podcast (via Space), Frakes said: "Now, my season looks like Star Trek: Discovery, the new wonderful Star Trek series; the Picard show, which Patrick [Stewart] is launching; and The Orville, which is some people's new Star Trek." 
In addition to three episodes of Discovery, Frakes has directed episodes of The Next Generation, Voyager, Deep Space Nine, and two Trek movies, alongside a whole host of other projects.
Kayti Burt is a staff editor covering books, TV, movies, and fan culture at Den of Geek. Read more of her work here or follow her on Twitter @kaytiburt.