News
Peyton List Joins Cast of CBS Pilot Mission Control
Frequency star Peyton List will join David Giuntoli and Poppy Montgomery on the CBS NASA drama pilot Mission Control.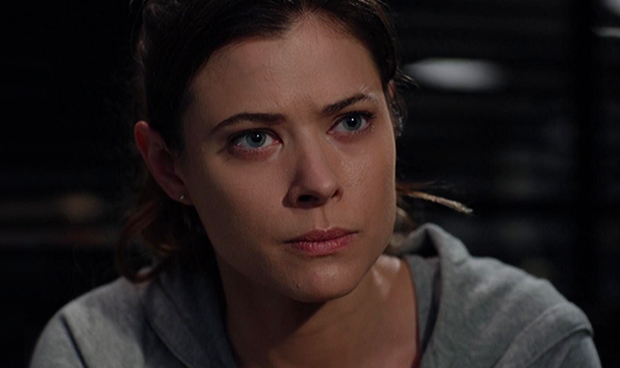 CBS NASA-centric drama pilot Mission Control represents the definitive death knell for NBC's imminently-ending Grimm, having cast the show's protagonist actor as its male lead. However, it seems that the pilot could create the same effect for another show in The CW's Frequency, since it just cast Peyton List, the actress who plays that show's protagonist.
According to Deadline, Peyton List will join the CBS pilot Mission Control as a series regular. The pilot takes shape as a drama based in Houston's Johnson Space Center focusing on the lives of NASA personnel. List will appear opposite the primary duo of David Giuntoli, the soon-to-be former star of Grimm as an astronaut mission commander and Poppy Montgomery, former star of the 2016-concluded concept crime procedural Unforgettable as a space mission flight director. However, the nature of List's role on the pilot has not yet been revealed. Levi Fiehler (The Fosters) and Nestor Serrano (The Last Ship) also fill the cast.
For Peyton List, the Mission Control gig will be one of several television roles across her career after having starred in shows such as Blood & Oil, The Tomorrow People, Flashforward, Big Shots, Windfall, with memorable recurring runs on The Flash as Lisa Snart/Golden Glider, Mad Men and Smallville as Lucy Lane. That resume is supplemented by numerous guest-starring roles on a wide array of shows.
The casting of List for Mission Control has potential ramifications. List has spent the 2016/17 television season starring on The CW's on-the-bubble series adaptation drama of the 2000 film Frequency. With the series – last aired on January 25 – failing to receive even a backorder on its initial 13 episodes, it is generally presumed that its cancellation would simply be a formality at this point. However, stranger things have happened and it would be an interesting (though unlikely,) event if The CW, on a lark, decided to renew Frequency, leaving Mission Control in the lurch, short a major supporting player.
Mission Control is just starting to get its proverbial command center in order, with no launch dates currently set.