News
Peter Capaldi Talks Doctor Who Spinoff Role on Class
How will the spinoff fit into the larger Doctor Who universe?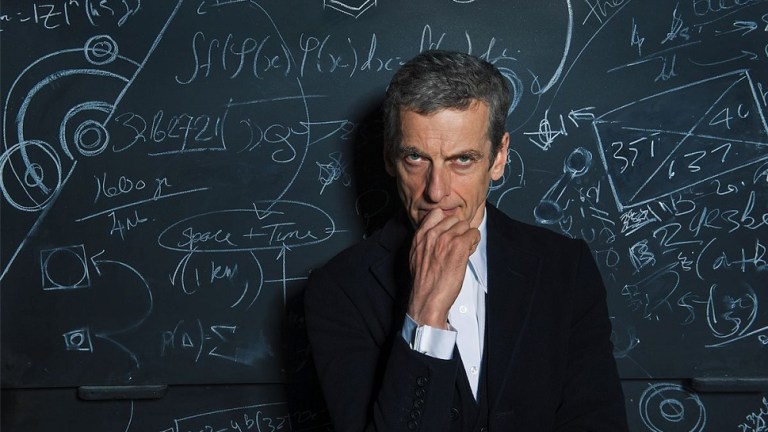 Class, the teen horror Doctor Who spinoff, drops this weekend following the Doctor Who Season 10 premiere and we're excited to see it expand the Whoniverse in some unexpected directions. Better yet? We're excited to see Peter Capaldi himself cameo as the Doctor in the Class series premiere.
Den of Geek had a chance to chat with Doctor Who's Peter Capaldi and Steven Moffat at last year's New York Comic Con, and to ask specifically about their roles in the upcoming Doctor Whospinoff Class,which premieres on BBC America on April 15th.
— Doctor Who BBCA (@DoctorWho_BBCA)
September 23, 2016
We already know that Capaldi will be appearing as The Doctor in the first episode of the show set at Coal Hill Academy, but what will that look like? Capaldi couldn't tease a lot, but here's what he had to say about the show in general and its relationship to the larger Doctor Whouniverse…
I think it's always exciting to see The Doctor from another perspective and also The Doctor's universe from another perspective. It always kind of interested me as a kid what went on when the show wasn't on, you know? When the show had its hiatus, where was The Doctor then? What was he getting up to? Because I'm sure the season was not just a recounting what happened during the hiatus. Something went on when we didn't see him. So, in a way, Class gets into some of that, into what's going on when he's not doing the regular show. But then they go off and do their own thing, which is very exciting.
— Den of Geek News! (@DenofGeekUS)
October 12, 2016
Capaldi also classified the show as "quite hardcore Doctor Who," which matches up with all of the darkness, intrigue, and excitement we saw in the Classtrailer, which premiered at NYCC and you can check out over at our Classnews hub.
Moffat also gave us some insight into his role on the show, saying:
I'm an exec on the show, but Patrick [Ness] is showrunning, in effect. He's doing the main narrative. I'm [looking] over the scripts, I'm over the edits and all that. but I'm taking a considerable step back from where I am on Doctor Who and Sherlock. But that's because a kitchen only has so much room for too many chefs, so I leave a lot of it to Patrick. But I'm [looking] over it. I know about it.
We're really excited to see what the Doctor Whospinoff has to offer, and how it will fit into the larger Whoniverse. For more on the show, check out interview with creator Patrick Ness.