Features
Peter Capaldi On What Pearl Mackie Brings to Doctor Who
We talked with the Doctor Who stars on the new Doctor/Companion dynamic in Season 10...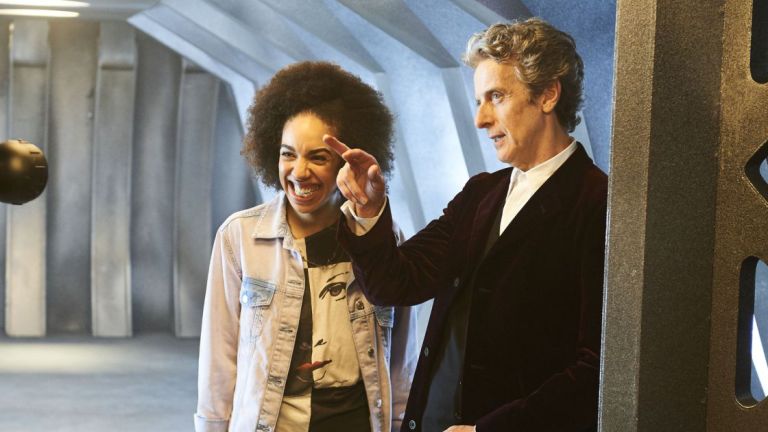 Doctor Who Season 10 feels like an ending in some ways. It marks the last season with Peter Capaldi as the Doctor and Steven Moffat as the showrunner. However, it is also feels like a beginning. Pearl Mackie will be joining the show as Bill Potts, the latest (and, if the early reviews are anything to go by) one of the greatest Doctor Who Companions ever.
We had a chance to talk with both Peter Capaldi and Pearl Mackie about their work together in Doctor Who Season 10 at last year's New York Comic Con. Here's what they had to say…
"It's a totally different sort of relationship," Peter Capaldi told the press at our roundtable of the Doctor/Bill dynamic in Season 10, "so it's great to have a totally different sort of person to do that with." Capaldi went on to elaborate about how the Doctor's dynamic with Bill differs from his dynamic with Clara, saying…
I think Jenna, who played Clara, Clara was an intrinsic part of the Doctor's story. Bill is in her own way, but she comes from a different place. She's new to the whole Doctor Who universe. So, in a way, he has to introduce her to it in a way that he didn't before and in a way that we haven't seen in awhile … She never quite responds in the way she expects, which I think he enjoys. He finds that fun.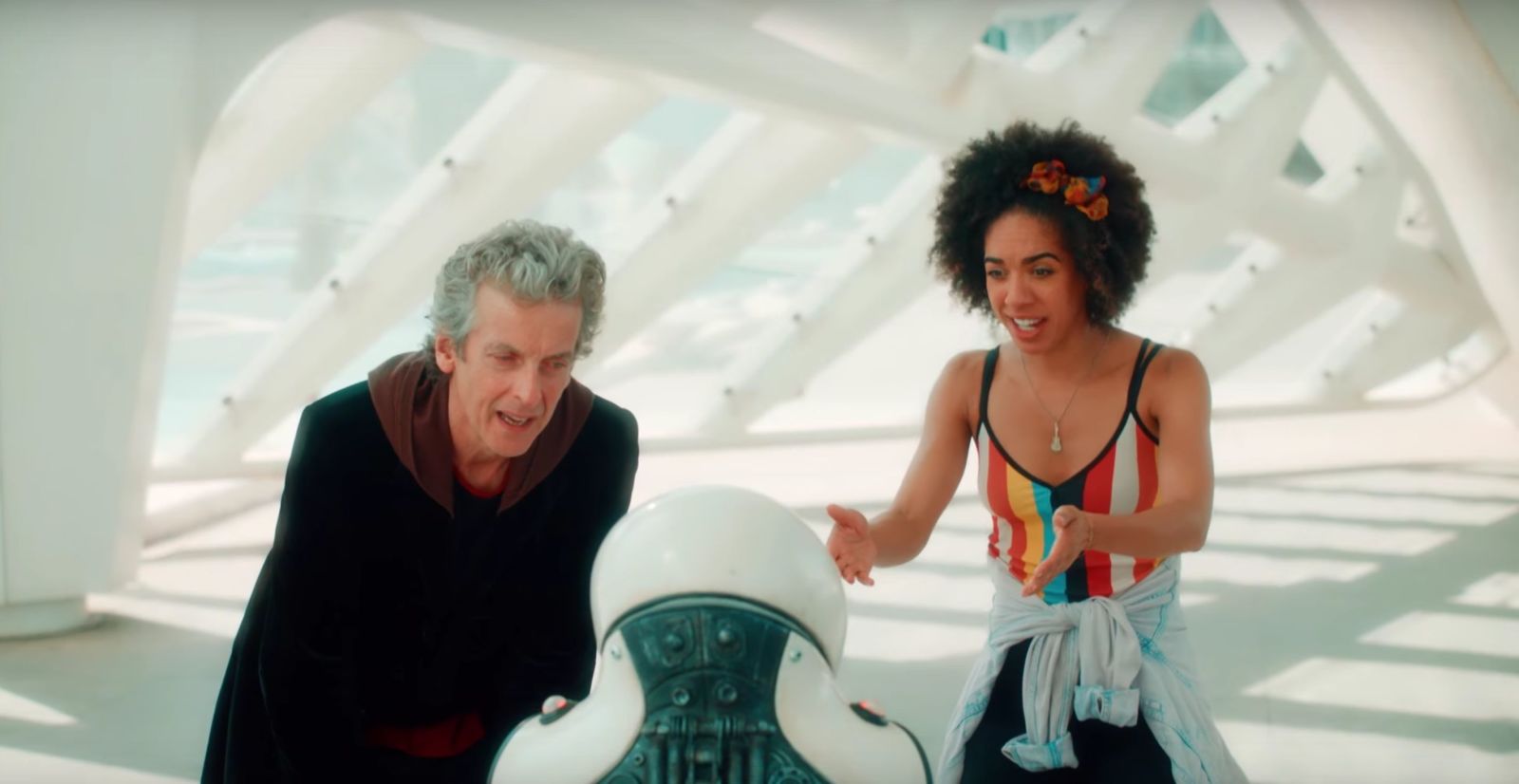 Speaking about Mackie in particular, Capaldi praised: "I think people will really love her. I think she's got a great instinct about her, great vigor, and great comic chops. She's also very moving, so I think people will really enjoy her performance."
Mackie had her own praises for Capaldi, who was not only a mentor in terms of welcoming her to the world of Doctor Who, but also for welcoming her to the world of working in TV in general. (Previously, Mackie has mostly done theater, with only one other TV credit prior to Doctor Who.)
He's so lovely. He's been so welcoming and so generous with his knowledge and time and has been really encouraging as well of what I've been doing, which is really nice because I'm really new to the TV game, so sometimes I'm like, 'I don't know what that means.' And he'll say, 'That means this, this, and this.'
On Mackie's first day, Capaldi gave her two cards and a candle. Mackie remembers: 'He said, 'You're really great. And I'm really glad that it's you.' Which was really lovely for me to hear. But he was also like, 'This whole world of Doctor Who is big and there's a lot apart from the acting, as well. And, if it ever gets to be too much, give me a call.'"
To learn more about Pearl Mackie's Bill, check out the rest of our NYCC interview with the Doctor Who actress.