News
Perry Mason HBO TV Reboot: Tatiana Maslany Joins Matthew Rhys
HBO is reviving iconic lawyer/gumshoe Perry Mason for a limited series, starring The Americans' Matthew Rhys.
Decades before the likes of Law & Order, there was Perry Mason, the iconic criminal defense lawyer and investigator, who debuted in the detective fiction of author Erle Stanley Gardner. While appearing in a sizable stack of books, films and even a comic strip, the character was defined for decades by Raymond Burr, who starred in the original 1957-1966 CBS TV series, which was followed-up for decades by TV movies released up until the actor's death in 1993.
With the property long dormant, HBO has been eyeing a reboot effort, which, after failed attempts, is finally moving forward as a limited series that's been placed in the hands of showrunners Ron Fitzgerald and Rolin Jones, who both worked on Friday Night Lights and Weeds. This time around, The Americans' Matthew Rhys stars in a reimagined series set in 1932 Los Angeles – against the backdrop of the Great Depression, a rare oil boom, the city's hosting of the Summer Olympics and evangelical fervor – focused on a child kidnapping that has apparently gone very wrong.
In the latest news on HBO's Perry Mason reboot, Rhys's co-star has surfaced – and no, it's not Keri Russell.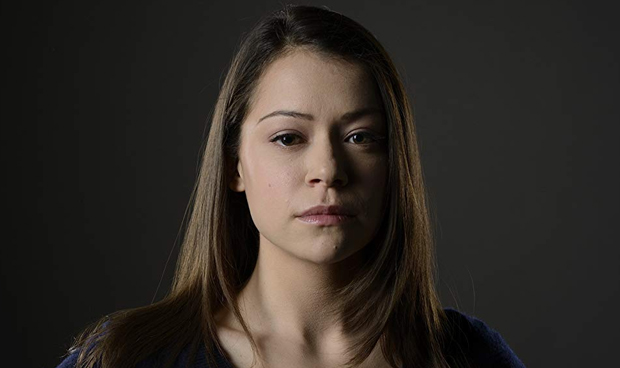 Tatiana Maslany will appear opposite Rhys on the series, reports Deadline. She is set to play Sister Alice, who's described as "a rare sight – the leader of the Radiant Assembly of God, preaching three sermons a day (21 a week!) to a hungry congregation and a radio audience that spans the country. Entertainer, politician, God's conduit to the City of Angels, Sister Alice wields great power when she speaks, and plans to use it in ways only she can know."
Canadian actress Maslany garnered tremendous acclaim from the successful BBC America sci-fi/action drama, Orphan Black, for which she won a 2016 "Outstanding Lead Actress in a Drama Series" Emmy Award for her monumental task of starring as six distinct clones. After the series came to a conclusion in 2017 after five seasons, she fielded film roles in Stronger, Destroyer and Pink Wall.
Matthew Rhys, was initially reported to have nabbed the Perry Mason starring role last November on That Hashtag Show. The actor recently completed a six-season co-starring run on FX's spy thriller series, The Americans, for which he won a 2018 "Outstanding Lead Actor in a Drama Series" Emmy Award, and an analogous nomination for the 2019 Golden Globes. He's since appeared in director Andy Serkis' Netflix film, Mowgli: Legend of the Jungle, TV miniseries Death and Nightingales and drama The Report, from Bourne Ultimatum and Side Effects writer Scott Z. Burns.
HBO only just got its long-mooted Perry Mason reboot off the ground last fall after years of false starts, notably with one iteration from 2016 with True Detective creator Nic Pizzolatto onboard, with Robert Downey Jr. eyed to star. Sadly, all of that fell apart a while ago, with Pizzloatto deciding to concentrate on making True Detective Season 3, and Downey Jr. committing to more feature films over the next few years.
We will keep you updated here on HBO's Perry Mason limited series as the news arrives!
Joseph Baxter is a contributor for Den of Geek and Syfy Wire. You can find his work here. Follow him on Twitter @josbaxter.