News
People of Earth: Inspired by the Truth and Empathy of Aliens
TBS' newest comedy explores an out of this world topic but finds inspiration in the most human things...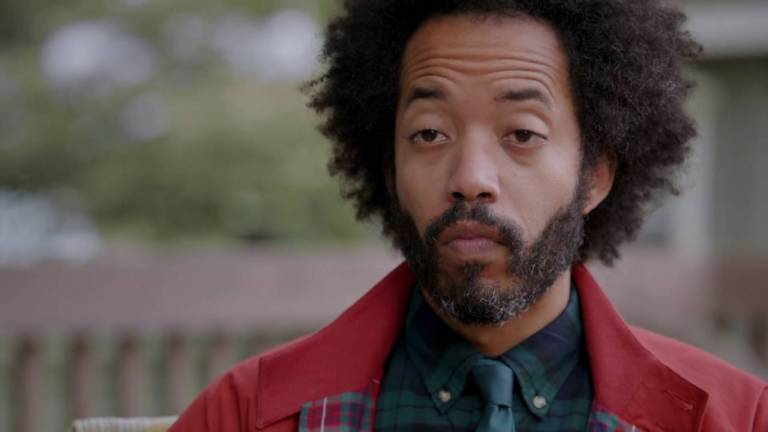 TBS has been on a bit of a streak lately with their most recent comedies. Titles like Angie Tribeca, Wrecked, and the upcoming Search Party are not only very funny, but also ambitious. The network continues to stake that claim with their latest sitcom People of Earth, another wildly unique vehicle for comedy. On Friday at the New York Comic Con, the series' cast, headlined by Wyatt Cenac, and executive producers David Kissinger and David Jenkins, got into the interesting history and genesis of the show.
David Jenkins spoke of having a sincere passion for abduction stories and becoming surprised over how much he was taken by such tales. Jenkins' biggest inspiration is the book Communion by ufologist Whitley Strieber, which he explains not only digs into all of this material but even contains transcripts from alien abduction support groups. Reading about how these people are actually quite normal and have a deeply strong sense of community and urge of protection for one another seemed like compelling territory for Jenkins. He became determined to humanize these people, albeit in a comedy, but one that valued characterization and emotions first. 
Kissinger added that Jenkins' passion is one of the reasons that got him on board with the project and detailed how Jenkins even wrote the pilot on spec due to how much he believes in this idea and was inspired by these people. 
They also recounted how all of this eventually spilled over into getting Greg Daniels' attention and him also joining the series, which was really the final piece that got everything moving. Jenkins spoke proudly of the work that Daniels did on directing his script for the pilot but also let it slip that Daniels would also be back to direct the season finale, too. Apparently Daniels' voice is very present in the series and his certain more human sensibilities will be played up in the series versus comedy that stems from broad wackiness, even though this is a show that deals with aliens. 
Kissinger and Jenkins were also happy to talked about the multi-layered aspect of their series with the season having a mystery box structure where surprises are almost as integral as the comedy. The two added that this approach lends itself to a much more binge-friendly series, as well as storytelling that demands answers and becomes addicting. Furthermore, the duo got into how People of Earth really has no format and each episode essentially has a different road map rather than a set structure. Once more, fitting a mold or fulfilling certain needs was much less a concern of theirs than it was to highlight this sect of people and do them justice.
You'll be able to find out for yourself on Halloween night, when People of Earth premieres on TBS.