News
Pennyworth: Official Trailer And Promo Art For Batman Spinoff (Exclusive)
Batman's trusted butler Alfred finally gets the spotlight in Pennyworth, the upcoming spy thriller from Epix.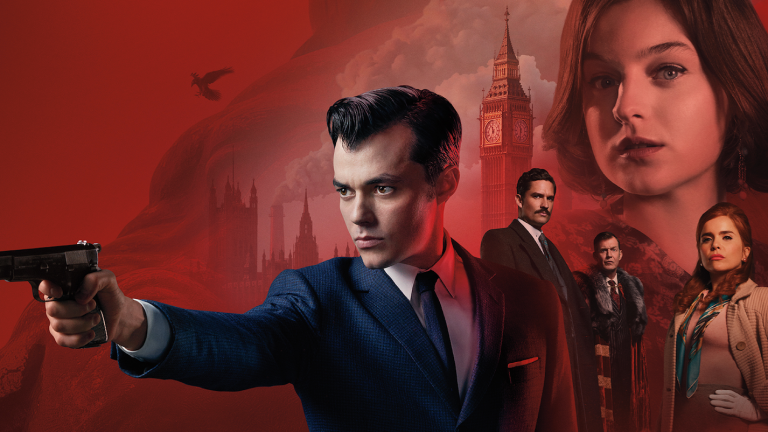 Batman has been a transcendent icon for 80 years. After eight decades, one of the key figures behind the legendary Dark Knight is finally getting his due. Alfred Pennyworth is best known as Bruce Wayne's legal guardian, confidant, and caretaker, but the character has a rich backstory that will be the focus of Epix's live-action series Pennyworth.
In an exclusive debut of the official trailer below, Pennyworth looks like a far more grounded entry to the Batman TV universe. The 10-episode series is a period piece set in 1960s London and follows Alfred (Jack Bannon), "a former British SAS soldier in his 20s, who forms a security company and goes to work with a young billionaire Thomas Wayne (Ben Aldridge)."
The series comes from Gotham executive producer/writer Bruno Heller and director/EP Danny Cannon. Pennyworth also stars Paloma Faith, Jason Flemyng (The Curious Case of Benjamin Button), Ryan Fletcher (Outlander), Hainsley Lloyd Bennett (Eastenders), Emma Paetz (Gentleman Jack), Polly Walker (Rome) and Emma Corrin (The Crown).  
In Alfred's comics origin, the trusted Wayne family butler was a veteran of the British special forces agency, MI-5. His experience as a former intelligence agent and field medic during World War II would become crucial in assisting Bruce Wayne in his endeavors as Batman. 
Below we have a first look at some pretty spectacular promo art for the series: