News
Peaky Blinders now likely to end after series 7
Peaky Blinders creator Steven Knight has a plan to extend the show for another two series...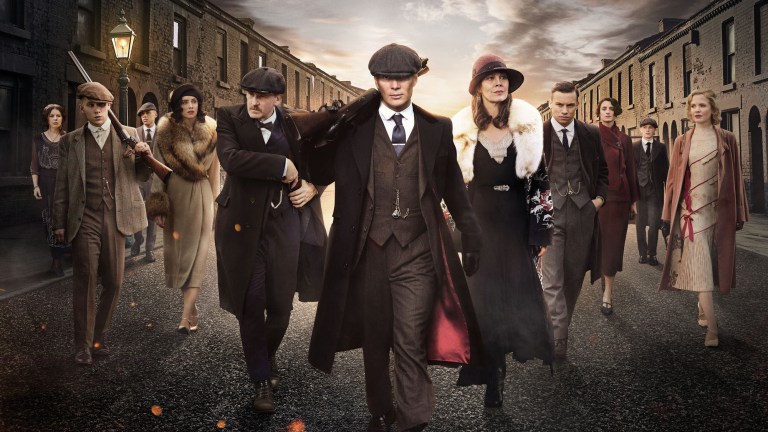 Until quite recently, we've been going about our lives presuming that next year we'll have to bid a sad farewell to Tommy Shelby and the rest of the Peaky Blinders gang, as creator Steven Knight has regularly suggested in the past that five series of the Birmingham-set drama will be more than enough.
Times appear to be a-changin' though, as series 5, which is set to premiere in 2019, appears to no longer be Knight's endgame.
"My ambition is to make it a story of a family between two wars, so always I've wanted to end it with the first air raid siren in Birmingham in 1939", he revealed at Sunday's BAFTA TV awards, via Digital Spy. "It'll take three more series".
That would take us up to series 7 of Peaky Blinders!
In an interview with Deadline last year, both Knight and star Cillian Murphy also seemed less than sure that series 5 would be the end of the show.
"The thought has long been to finish after season 5," Knight indeed initially confirmed. "But the momentum and love for the thing seems to still be growing exponentially and this is making us pause before deciding finally."
But what does Murphy think of carrying on in the role of Tommy Shelby?
"Listen, you know Steve has so many ideas," the actor noted with a laugh. "He's so inventive, I wouldn't be surprised. For me, I've always said as long as the writing stays as good as it is, I'm around."
"We are also keeping our minds open as regards a movie," Knight added. "And we are making progress on the musical. Peaky is now a beast that will not die."
Murphy, it seems, is up for doing a movie. "In theory, yeah absolutely if the writing is as good as it is for the show then for sure." The musical, however? Yeah, not so much. "That's not for me, I'm going to pass on that one."