News
Peaky Blinders series 4: watch the finale's opening scene
"We can't tell you the ending of the Peaky Blinders series finale," tease the BBC. "But we can show you how it begins..."
Tomorrow night will bring us the final episode of Peaky Blinders' nail-biting fourth series, and while we emotionally prepare for all sorts of twists and turns, the Beeb has released the opening scene of the finale to give us something to chew on in the meantime.
Have a watch below, if you dare…
Peaky Blinders season 4 release date
Peaky Blinders series 4 began on Wednesday, 15th November at 9pm on BBC Two. 
Peaky Blinders season 4 cast
Excellent news: the BBC is bringing Peaky Blinders back for two further seasons.
The 1920s gangster story starring Cillian Murphy, Helen McCrory and Paul Anderson is expected to start filming season four in 2017, with number five on the way after that.
There's no word on whether season five is planned to be the series' final outing, but few can argue that it would represent a decent number of episodes after which to say goodbye to the show. Creator Steven Knight has previously revealed plans to take the Shelbys all the way up to the outbreak of the Second World War, which would mean covering some serious time distance over the next two runs.
The double renewal comes after the season three opener picked up healthy overnight viewing figures which consolidated to three million. The Birmingham-set show has also attracted a sizeable US audience after appearing on Netflix, too. 
New faces on Peaky Blinders season 4 include Cherrelle Skeete and Esther Smith, who have both been seen in Harry Potter And The Cursed Child, but we don't know who the pair will be playing just yet.
The show definitely has its fans across the pond, where it's been a bit of a grower on Netflix it seems.
One such fan is Mr Samuel L Jackson. Whether he's popping up as Nick Fury in the MCU or playing an extremely menacing bad guy in Jordan Vogt-Roberts' Kong: Skull Island, Jackson is never far from the big screen, but the actor definitely wants to change it up in the near future, and it seems he's got his heart set on a part in our own Peaky Blinders.
"I want to do some British TV. I'd love to be in Peaky Blinders. That's a great show," he told The Daily Star Sunday. "I love British humour. I've always loved Monty Python, Little Britain, all that stuff. If you ask most Americans about British comedy they'll go, 'Ah yeah, Benny Hill's hilarious'. That's their definition of British humour."
Well, he's not wrong.
Jackson memorably appeared in Ricky Gervais' Extras over a decade ago, of course, but hasn't ventured back to us since.
Honestly, there's nothing the man can't make better by appearing in it, so let's be having you Sam. We reckon the Shelbys could use a man like yourself around, especially with tensions running so high in the family as we gear up for season 4…
Oscar-winner Adrien Brody, who hasn't been having much luck of late, will be also playing a currently hush-hush role, but series creator Steven Knight told Deadline that "he genuinely was the actor in my head when I wrote the part. I'm sure he will be a formidable presence in the world of the Peaky Blinders."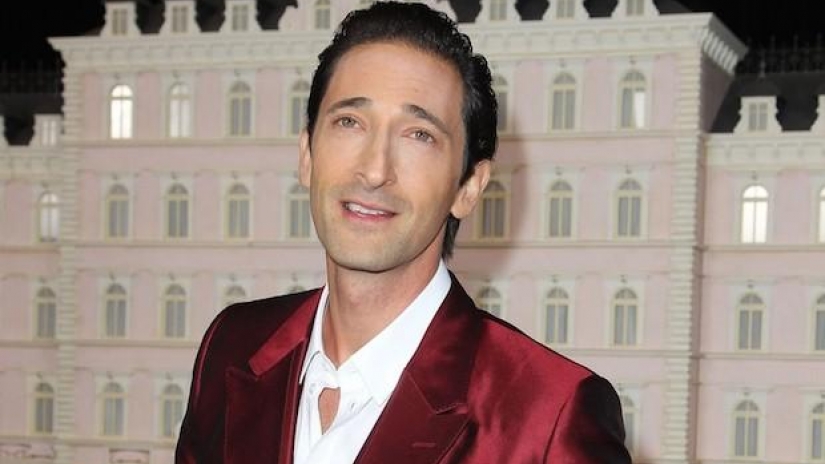 BBC Drama Controller Piers Wenger remarked that "[Brody is] a world class actor famous for producing mesmerising performances. I cannot wait to see him in action alongside the rest of Peaky Blinders' superb cast bringing Steven Knight's extraordinary writing to life on BBC Two." 
Deadline reported that not only will Aiden Gillen (Game Of Thrones, Queer As Folk) be heading back to 1920s England along with Brody, Tom Hardy, Cillian Murphy and the rest of the gang this time around, but that Charlotte Riley will also be reprising her role as May Carleton when the show returns.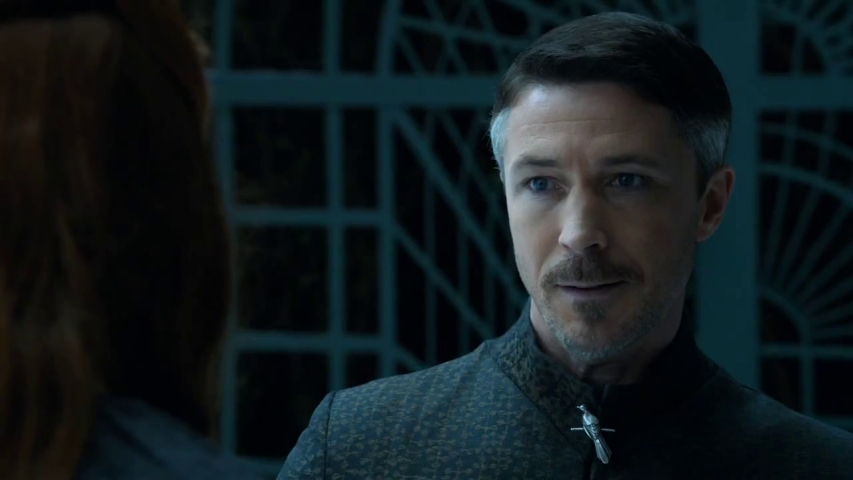 "We have a dream team gathered for series four of Peaky Blinders, coming to us for love of the series which is great," commented Knight about the eyebrow-raising news. "Adrien Brody, Aidan Gillen and Charlie Murphy give us a wealth of talent to work with. And with Tom Hardy and Charlotte Riley returning, we couldn't have hoped for more."
While Game Of Thrones' Aiden Gillen and decidedly-more-American Pianist award-winner Adrien Brody were both announced as brand new cast members for the forthcoming run, we didn't know who they might be playing, or what their part in the Shelbys' saga might be.
Knight recently had a chat with Metro, however, where we got a bit more information as to where the two actors will fit in.
"Adrien plays the threat to the family and possibly the biggest they'll face," he teased, before adding "Aidan is a sort of, in the face of danger it's like pressing the nuclear button – you get him to help. Let me put it that way."
But he was quick to play down the casting choices as a ratings-grabber. "We have been very fortunate to get two really legendary actors. We get a lot of actors who want to be part of [Peaky Blinders] which is great but we try not to make it a 'spot the star' sentiment, and just get actors who are really perfect for the role."
Knight was then quizzed about whether Tommy (Cillian Murphy) would find it easy to make it up to the rest of the family after the season three's explosive cliffhanger, but he wasn't about to spoil any of that.
"You will see. Tommy's redemption might take a little bit longer [than series 4]. It's the family being forced back together."
We've got some further news for you involving the end of the line for one actor in the series, and so here's our spoiler squirrel to warn you off if you don't want to know who it is…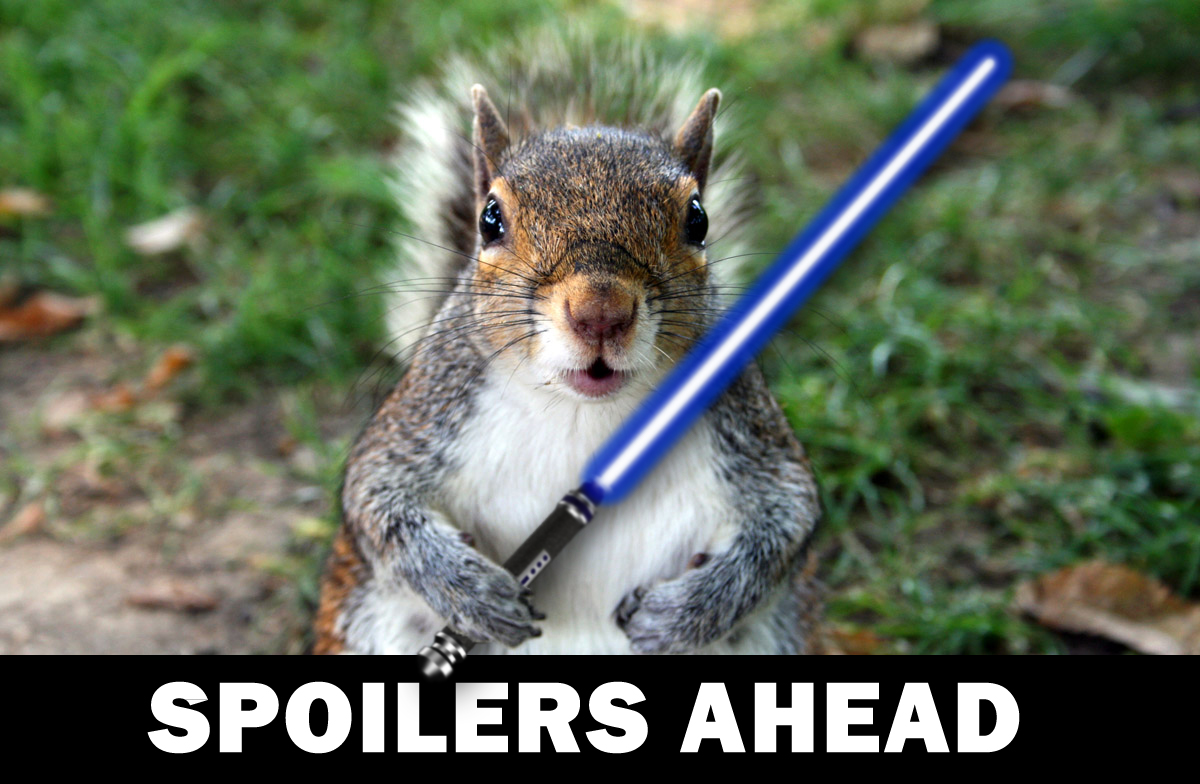 Ok.
Harry Kirton, who plays the youngest of the gangster brothers, Finn Shelby, has revealed on his own Twitter account that he will not be returning for season 5. We wouldn't want to speculate on why that might be, but obviously it's now at least a possibility that Finn might die in season 4.
The Northfield-born teen seemed in good spirits, however, and will no doubt have a good future ahead of him after his stellar performance on Peaky over the last few years.
Peaky Blinders season 4 story
What does season 4 have in store for Tommy? We'll let star Cillian Murphy tell you himself:
"I think his family think that he's betrayed them, and it will be up to Tommy to demonstrate to them that he hasn't betrayed them, and that he has a bigger plan," he said. "The question is what that bigger plan is. Who is he going to call? What's going to happen to the family? Can he ever get that level of trust or love back again?"
"I think he will never stop. Because of what happened to him in the First World War, I think it's never going to stop. He'll just always be this man searching for something. I think that even if he achieved all this material wealth and he achieves some sort of position of power. I don't see him retiring with a pipe and slippers, that's for sure."
We've learned that creator Steven Knight will be writing all of season 4's episodes, and Murphy is certainly looking forward to returning to star in them. "Tommy Shelby is one of the most intense, challenging characters I've had the opportunity to play. I'm particularly grateful that Steven's original, dynamic writing and the long form series allow me to explore Tommy in depth. I very much look forward to Tommy's evolution over the next two chapters."
"I am genuinely thrilled at the response to the third series of the show," Steven Knight said. "The prospect of writing series four and five is truly exciting. This is a real passion project for me and I look forward to telling more stories of the Shelby family."
Deadline revealed that season 4 of Peaky Blinders "will kick off when Tommy receives a mysterious letter on Christmas Eve and realises the Peaky Blinders are in danger of annihilation. As the enemy closes in, he flees his country house and returns to the streets of Small Heath, Birmingham where a desperate fight for survival begins."
the BBC have released a new image of Cillian Murphy as Tommy, complete with ready weaponry, and he still looks like a very dangerous man to know.
Take a look…
Cillian Murphy, who plays our Tommy, has been out and about doing a spot of publicity for the new Christopher Nolan film, Dunkirk, but he's faced a barrage of questions about Peaky. It looks like it's going to be a big season for the show, as the cast has expanded to include Adrien Brody and Aiden Gillen this year.
"I've admired his work for years," Murphy said of Gillen, who first rose to fame as one of the stars of Queer As Folk and now struts around on HBO as Littlefinger in Game Of Thrones. "I can tell you nothing about what he's doing in Peaky Blinders unfortunately, but he's brilliant in the show."
When asked what we can expect in season 4, Murphy would only respond with 'Lots of surprises. I think it's the best one yet.'
The actor had a bit more to say to Shortlist Magazine, although, to be fair, it was mostly about his hair – a notoriously spoilerless area of discussion.
"People like the undercut thing; people go to the barber and ask for a 'peaky cut'. It's crazy that people like it, it's not grown on me in four years now. I normally keep my hair long," he stated, before wondering out loud about the hipsters who have adopted the style, "But they do realise the people in turtlenecks in Hackney with this haircut, do they realise it was styled this way to prevent lice? Tell em they have got the lice cut, see what they say then."
I mean, we will, Cillian. But you're paying for any private hospital bills after. Sound fair?
Here's the first big trailer we had for series 4…