Features
Peaky Blinders: "many OBEs less deserving" than Tommy Shelby, says writer
Steven Knight says that Peaky Blinders' Tommy Shelby has his sights set on a knighthood, if he survives the current threat...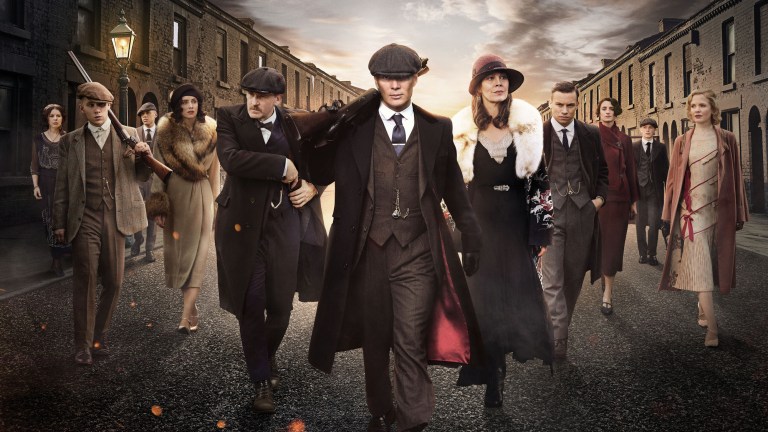 Warning: contains spoilers for Peaky Blinders 4.1
The thrilling opening minutes of Peaky Blinders series four ended with Birmingham gangster boss Tommy Shelby appearing on the New Year's Honours List. Mr Thomas Shelby OBE's route to the King's honour was circuitous (build a criminal empire, make powerful enemies, put your entire family on the gallows, save them at the last minute using blackmail material discovered burgling the safe of exiled Russian aristocrats…) and unexpected.
Doing the unexpected is this show's speciality. The whole idea, says Knight, is to see things from previously unexpressed perspectives. "I think Tommy Shelby is a bit like a lot of industrialists, he just came at it in a different direction," says Knight. "That's not to condemn the pursuit of money or his ethos, it's just looking at it from the point of view of someone who wasn't expected to follow that course."
Empires are built on blood, Knight agrees. "Everybody knows that money comes at a price. If you go back five hundred years, the big aristocratic homes were built by people who had fought in battles and the civil war," he says.
Was Knight being deliberately provocative giving an OBE to a man who, in the last moments of the series four opener, brutally murders someone with a butcher's hook?
"Not really," he tells Den of Geek. "Many people have had OBEs who are less deserving, let's put it that way!" 
Tommy's ambitions don't stop there, either. "Sir Thomas Shelby," Knight says, "that's the aim."
The butcher's hook-victim was an assassin sent by Luca Changretta, the series four villain played by Adrian Brody, a character Knight describes as "a kind of ghost of Christmas past" for the Shelby family.
"He's a consequence of something that happened in the third series coming back to haunt them." According to Knight, Luca "represents Peaky Blinders times ten or twenty." And in order to survive his arrival, "there has to be a ramping up of what the Peaky Blinders can do."
That's where Aidan Gillen's character, fixer Aberama Gold, comes in. "If you're threatened by the devil, you get a devil of your own," Knight explains. "Aidan is a Romany Gypsy, he's who you go to when you're in trouble."
Trouble is an understatement for what the Peakies face this series. They don't know the half of it…
Peaky Blinders series four airs on Wednesdays at 9pm on BBC Two. Read our spoiler-filled reviews here.