News
Party Of Five: Revisiting A '90s Teen Favorite
Party Of Five is on Netflix, so we revisit the '90s teen drama that followed in Thirtysomething's footsteps...
In each generation, there will be one. One of those shows that mixes drama, tragedy, and humor. That can make you chuckle one minute and break your heart the next. 
Starting in the '80s with Thirtysomething, later in the '00s with Parenthood, and now with the juggernaut that is This Is Us winning praise, it seems the genre is firmly here to stay. But there is another show that quietly made its way onto the screen in the '90s that not only built on the foundations laid by Thirtysomething, but also has been a quiet and steadfast influence ever since.
When Party Of Five hit the airwaves in 1994, it was a bit of a filler show. Fox had wanted something that could be a possible replacement for Beverly Hills 90210, whose ratings had fallen since moving the characters from high school to college, and initial thoughts were for it to be a bit of light-hearted drama, focusing on what kind of mischief a group of kids could get up to without any parents around (oddly enough the parents were also meant to be deceased which would make for odd viewing in this context).
Thankfully Fox pitched the idea to writers Amy Lippman and Chris Keyser, who took a step back and decided the show would be better if it lived and breathed in the reality of what it would be like for a family of seven to become five and all of the fallout it would entail.
We meet the Salingers six months after their parents have died, and life is settling back into a new normal, although it isn't. Oldest brother Charlie (Matthew Fox) still hasn't taken his role of guardian up as much as he should, leaving Bailey (Scott Wolf) to be a paternal figure to younger sister Claudia (Lacey Chabert) and baby brother Owen, while middle sister Julia (Neve Campbell) is trying to figure out who she is and the changes in herself, while dealing with the changing set-up at home.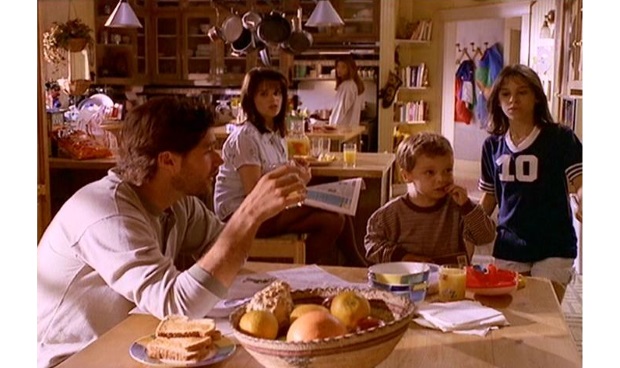 The initial first stages of grief over, the viewer is thrown into the chaos of the everyday life of this family, barely holding it together but knowing they need to so social services do not split them up. Although the weekly issues raised could have come out of any teenage drama at the time (drug abuse, sex, relationships) there is a silent, still grief that touches each and every episode. Sometimes it's discussed and sometimes it isn't, and the first season especially deals so elegantly with it that it can come up and sock you right in the stomach when you are least expecting it, and that is down to the beautifully crafted scripts.
It would have been easy to force the issues of loss and grief onto the audience each week, beating your emotions mercilessly and making it the only issue the family faced, but Lippman and Keyser wanted to show what happens when you're young and thrust into the world of adulthood without being prepared or having the security of your parents there to guide you. With each season the family grew, they made mistakes, they learned, they became their own people but were always there for each other. It is a masterclass in writing truly believable characters and situations.
Shows that have as long a run as Party Of Five (six seasons are not to be sniffed at, at all) can easily fall into the "story by numbers" mode, but the writers were prepared to take risks to keep the show feeling fresh while naturally maturing its leads. For example, things can go horribly wrong when you transplant high school characters into college, but it never felt forced here; as a viewer you were able to grow with the characters, to actually care what happened to them and it was never boring or cliched. The show also didn't shy away from hard topics, but never pushed them as story of the week items, but as slow growing them until they reached tipping point.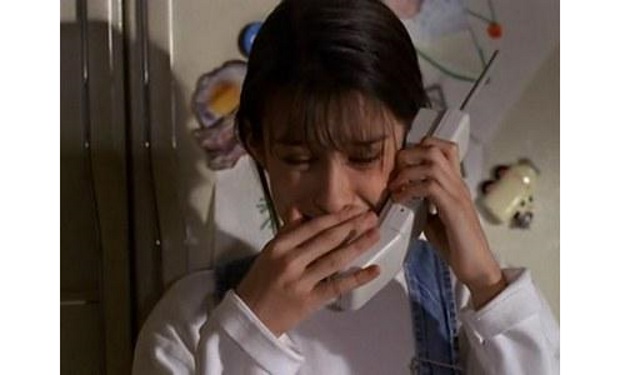 An excellent example of this is Bailey's alcoholism. First it starts off slowly – he has a drink now and then, nothing that doesn't seem too out of place, and this goes on for a good season and a half or so, building up to the point where he is confronted by his family (a truly outstanding episode). Even then it isn't wrapped up with a bow and the lesson has been learnt; it takes the remainder of the season for Bailey to get back to a state where he feels like himself, and in later seasons he has to deal with the ongoing issues related to this disease.
Secondly, there was the story arc featuring Julia getting pregnant and contemplating an abortion. American television can be a very conservative place, and at the time this was a hugely controversial storyline, but an important one as it gave a female character a voice and a decision that felt grounded in a reality that was sorely missing from the television landscape, even if the network totally refused to allow the character to go through with the procedure (the best outcome they could agree on was that she was to miscarry). Getting the story to the screen was a brave gamble by the writers.
What helped hold it all together, though, was a truly talented cast brought together by casting directors Mary Buck and Susan Edelman, both of which had worked on the similarly themed The Wonder Years.
Bringing together a group of actors that could pass as a true family is a difficult process but they managed to do it while finding some hugely impressive actors to boot, discovering a pool of people who would all go on to do extremely well in both television and film.
Fox pitches Charlie perfectly, a young man who was trying to make his way in the world when he suddenly is given a huge amount of responsibility that he isn't ready for. He makes mistakes, he can be a total ass but you don't doubt his heart for a moment.
Chabert is charming as the younger Salinger sister, growing up as the seasons move along, being the show's conscience and learning how to grow without the help of her parents, but the true breakthrough stars had to be Wolf and Campbell, who played Bailey and Julia with such heart, sensitivity and guts – they were the glue that held everything together and re-watching back years later it's impossible not to be impressed by them.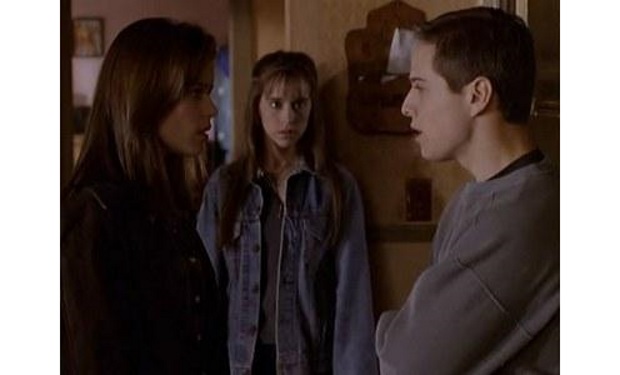 The show itself was a slow burner, it had low viewing figures for its two seasons but a surprise Golden Globe win in 1995 (beating out Chicago Hope, ER, Murder One and NYPD Blue no less) brought it into the consciousness of the larger audience.
After three strong initial seasons, Party Of Five veered slightly off course in season four (Charlie's cancer storyline pushed the boundary of utter sadness a bit too far) and never fully recovered to its peak, but it did bring challenging and important issues to the forefront without feeling preachy or stale.
The legacy of Party Of Five can still be felt today, its influence is stretched over any good family or teen drama from the '90's onwards. It proved, alongside the exceptionally amazing My So-Called Life, that you can pitch real issues to the teen audience, that they don't want to be talked down to but to share their experiences. It was a brave show and it made the wider TV landscape that little bit braver too.