News
Ozark Trailer, Release Date for Jason Bateman Netflix Crime Series
Netflix series Ozark shows Jason Bateman hiding with his family in the wilderness from the drug cartel whose money he stole.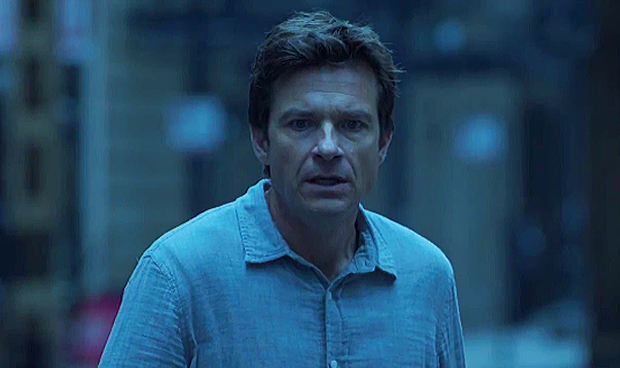 Jason Bateman may have another revival season of his sitcom Arrested Development set to arrive on Netflix, but the actor's next gig with the streaming giant will be Ozark, a 10-episode dramatic series showcasing an intriguing mix of tropes as a dark drug-related crime story that uncharacteristically takes place in the atmospheric arboreal setting of the Missouri Ozark Mountains. Indeed, the Ozark trailer is an intense showcase of an anti-hero's desperate attempt to protect his family from the consequences of his own misdeeds.
Ozark Trailer
Netflix has released the full (likely final) Ozark trailer, this time laying out the plot of the crime series in a more straightforward manner. Indeed, this clip, showcasing the ordeal of the show's flawed, but nevertheless identifiable protagonist in Jason Bateman's Marty Byrde, is filled with intensity and pathos, stoking excitement for this dramatic binge.
Netflix released a breif Ozark teaser trailer ahead of the July 4 holiday, reminding us that while Jason Bateman's Marty Byrde and family will relocate to a peaceful nature setting to take in "America the Beautiful," tumultuous times lie ahead, seeing as Marty stole substantially from the drug cartel whose money he was laundering. 
Here is a preview clip from Ozark, showing Jason Bateman's Marty Byrde playing it as cool as possible while giving his wife Wendy (Laura Linney) the old, "I just stole $8 million dollars from a dangerous drug cartel" speech.
The Ozark trailer, essentially a minute-long teaser, is a frantically violent montage of escalating events suffered by the family of Marty Byrde (Bateman), a Chicago financial advisor and secret money launderer for a Mexican drug cartel, who – for reasons unfathomable – decides to make off with stupendous stacks of the criminal organization's money. Consequently, Marty goes into hiding within the lazy lake region of the rustic wilderness that is the Missouri Ozarks with his wife Wendy (Laura Linney) and teenage children Charlotte (Sofia Hublitz) and Jonah (Skylar Gaertner). However, the cash-stashing city slicker family aren't exactly a discreet presence and, amidst obvious culture clashes, trouble manifests, putting Marty's family in the same crosshairs.
Ozark certainly looks like a peak television offering that could fill genre vacancies left behind for fans of the classic "average guy accidentally becomes criminal mastermind" series Breaking Bad and the recently-cancelled mountain-dwelling drama Outsiders. Moreover, Jason Bateman will get to go to revisit a pathos he effectively channeled opposite a demented Joel Edgerton in 2015's The Gift, which proved that he was capable of so much more than comedy.
Ozark Crew
Ozark is the creation of Bill Dubuque, a screenwriter behind films such as the 2014 Robert Downey Jr.-starring crime drama The Judge and the 2016 Ben Affleck-starring drama The Accountant. Dubuque is also notably attached to write the screenplay for Warner's DC Comics Batman spinoff movie Nightwing, centering on the solo vigilante excursions of Dick Grayson, the former Robin. The series is also a potent showcase for star Jason Bateman, who will also serve as director and executive producer alongside Dubuque and Mark Williams.
Ozark Release Date
Ozark is set to arrive on Netflix on July 21.