News
Ozark Season 3 Confirmed by Netflix
Netflix crime series Ozark isn't going anywhere, since the streaming giant has given the green light for a third season.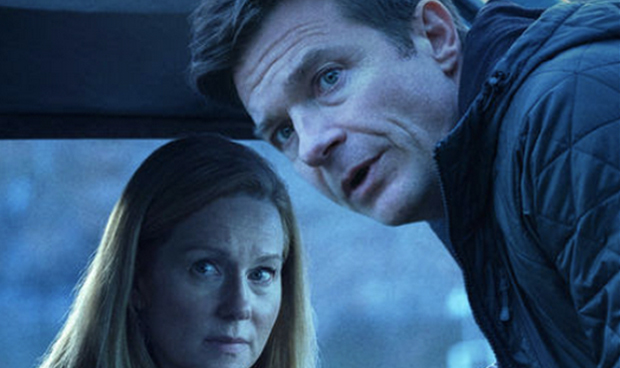 Ozark Season 3 is officially set over at Netflix.
Netflix's renewal for Ozark Season 3 comes as no real surprise. While Season 2 of the series only just premiered on August 31, the streaming giant clearly didn't have to wait too long in deciding the show's future, given its popularity and the industry accolades it has already reaped.  
The acclaimed crime series, created by Bill Dubuque and Mark Williams, has garnered early awards season achievements, with four Primetime Emmy nominations – two of which for Jason Bateman for his duties as lead actor and director – and a Golden Globe nomination for Bateman's performance, as well as two Screen Actors Guild Awards performance nods for Bateman and co-star Laura Linney. While it has yet to bank a win, heavily-nominated shows like Ozark tend to be groomed for future wins.
Ozark's initial premise depicts the ordeal of a Chicago family, the Byrdes, who are forced to migrate to the relative safety of rural Missouri due to the dealings of patriarch Marty (Bateman), whose façade as a financial advisor – up until now – hid his activities as a money launderer for a crime syndicate. However, Marty's attempts to finally break free of the past prove to be a constant source of danger to himself, wife Wendy (Linney) and children Charlotte (Sofia Hublitz) and Jonah (Skylar Gaertner), as they are threatened by elements from his former criminal enterprise.
Season 2 upped the antagonistic ante with the introduction of the syndicate's shark of an attorney in Helen Pierce (Janet McTeer), who utilizes the arena of the law in the continuing battle with the Byrdes. Moreover, the embattled Byrdes have become thrust into an evolving rivalry of local criminals between the Snell and Langmore families.
Indeed, Bateman approaches the Season 3 news with an ominously-toned tweet regarding the safety of his character:
Ozark Season 3 has yet to confirm a release date.
However, based on the July 21, 2017 premiere of Season 1 and the August 31, 2018 premiere of Season 2, one might deduce that Ozark Season 3 might arrive around late summer or early fall in 2019.
Joseph Baxter is a contributor for Den of Geek and Syfy Wire. You can find his work here. Follow him on Twitter @josbaxter.
Read and download the Den of Geek NYCC 2018 Special Edition Magazine right here!