News
Orphan Black Season 5 Trailer and Release Date
Orphan Black's final trailer promises a frenetic send off. Here's everything we know about Orphan Black Season 5.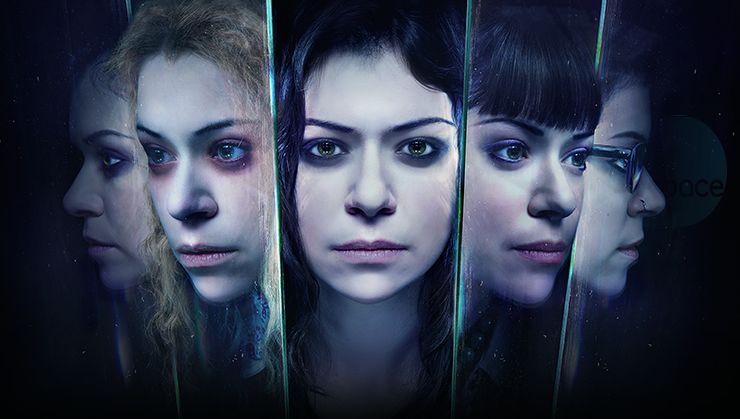 Orphan Black season 5 will be the Final Trip for sestras Sarah, Allison, Cosima, and Helena, and they are going out with a bang that will make the rotating cast of men behind the curtain whimper. The Leda project will be terminated one way or the other. Tatiana Maslany and the rest of the cast have some loose ends to tie up before the end. Here is what we have uncovered about the cloning science fiction series from BBC America and Canada's Space network. 
Orphan Black Season 5 Trailer
Orphan Black released its final trailer. That sounds dire, ominous and bleak, and it is, but in the most frenetic way possible. Every sestra is in a dire situation, in an ominous setting and their outcomes look bleak. And because it is the Orphan Black's final season, every worst outcome could save the series from ending on a purposeful cliffhanger. Oh, we're pretty sure Sarah will kidnap her daughter back, but at what cost? She's the type who'd gladly give trade her life for it. Cosima's psychic connection to Kira brings her to life. Allison gets bagged. Helena may know the secrets but there's always a man behind the curtain, even if it's Rachel.
Prepare for the Final Trip.
Orphan Black's first season 5 trailer features footage from earlier seasons with some new stuff at the end, making us pretty nostalgic about the ride so far, but, five seasons in, we're still not over how talented Tatiana Maslany is…
If that wasn't enough reminiscing for you, BBC America also previously released a montage style recap of the last few glorious seasons of Orphan Black.
Orphan Black Season 5 Release Date
BBC America announced that Orphan Blackseason 5 will premiere on Saturday, June 10th at 10:00 p.m.
Orphan Black Season 5 Production Photos and News:
Orphan Blackseason 5 has officially started production! The cast and crew took to Twitter and Instagram to show some behind-the-scenes glimpses at their final season on set…
— Orphan Black (@OrphanBlack)
October 6, 2016
— Tatiana Maslany (@tatianamaslany)
October 11, 2016
— John Fawcett (@JohnFawcett75)
October 11, 2016
Here's everything else we know so far about Orphan Blackseason five…
Orphan Black Season 5 Cast
Tatiana Maslany will star and play supporting roles in a 10-episode Orphan Black  season 5 which will in 2017. The Orphan Black season 4 finale airs tonight. Sarah Barnett, President of BBC America, said in a statement:
Our genius team of actors, writers and producers have, time after time, taken us to a place of awe, delight and utter shock and surprise. Tatiana has been and continues to be a complete revelation, hers is one of the most remarkable performances on television, and she is joined by an extraordinary cast. We can't wait to take our incredibly passionate audience on one final gobsmacking clone adventure.
Executive producers said David Fortier and Ivan Schneeberg said in a statement.
We are truly in awe of Tatiana who, each season, pulls off the impossible and brings each clone and their unique personalities to life in an extraordinarily captivating way. We are so proud of the cast and crew, who will be on this final ride with us as we draw the Orphan Black story to a close, and extremely thankful to our partners at BBC America and Space for their continued support, as well as the legions of fans who have made these five seasons possible.
Besides Maslany, Orphan Black also stars Ari Millen, Jordan Gavaris, Maria Doyle Kennedy, Skyler Wexler, Kevin Hanchard, Evelyne Brochu, Kristian Bruun and Josh Vokey.
Orphan Black Season 5 Story
Orphan Blackseason 5 will wrap up the considerable amount of loose ends still hanging after four great seasons of this feminist clone action adventure. Co-creators John Fawcett and Graeme Manson said in a statement regarding the 10 episodes of the fifth and final season: "We are excited to deliver an epic conclusion to the tale of Sarah and her clone sisters."