News
Orange is the New Black: 10 Interesting Character Arcs
We look at ten characters who may have more to show...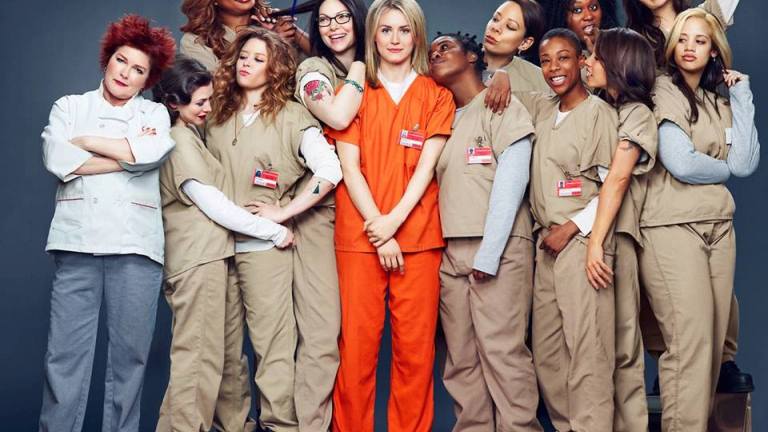 For our Season Two Update on the Character Arcs of OiTNB Season Two click here.
For ALL our Orange is the New Black coverage, click here!
Let's get the verdict on Orange is the New Black out of the way: it's damn good. Now that I've finished season one and Jenji Kohan's latest creation is locked in for a second season, I'm putting every character up for parole.
10. Michael Chernus as Cal Chapman
Piper's brother only makes a handful of appearances in the 13-episode run but his impact is nothing to overlook. Whether he's inquiring about eating placenta or jerking off to the point of ejaculation and stopping, Cal has you wondering what the hell is going to come out of his mouth next. That's a welcome sign for a show that often telegraphed its next move. A man who stays away from drama deserves as glowing a review as I could give a lightly used auxiliary character. So here's to a real man of genius, a man who lives in the woods and gets engaged over a text message. Why can't we all live like that?
Verdict: A poor man's Zach Galifianakis.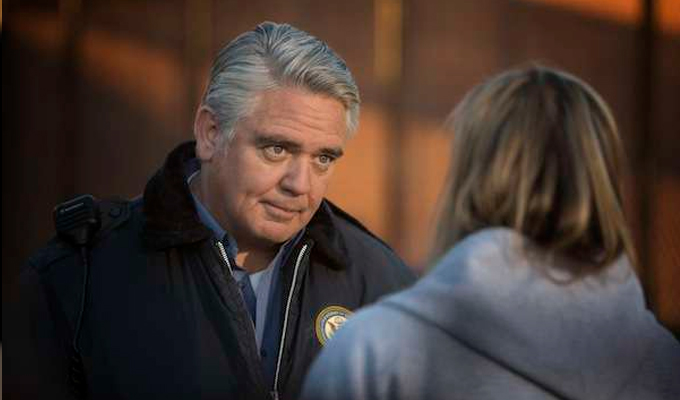 9. Michael J. Harney as Sam Healy
Healy gets the nine spot but it feels like an honorable mention since he's not necessarily one of my favorite characters. Healy is an enigma as the series goes on. From the first few episodes he's Pipers ally, which is understandable. Healy knows she doesn't fit the mold of an inmate and he could use her to change aspects of the prison. Somewhere along the way Piper thinks she has him all figured out and their relationship completely flips. Part of me says Piper's assertion that Healy had a strange attachment to her is correct. Then again, it's hard to point to Healy opening his arms in the beginning as inauthentic since there's really a lack of evidence to back up Piper's claim. Sorting that situation out will be a key storyline to watch heading into season two.
Verdict: The writers have some explaining to do.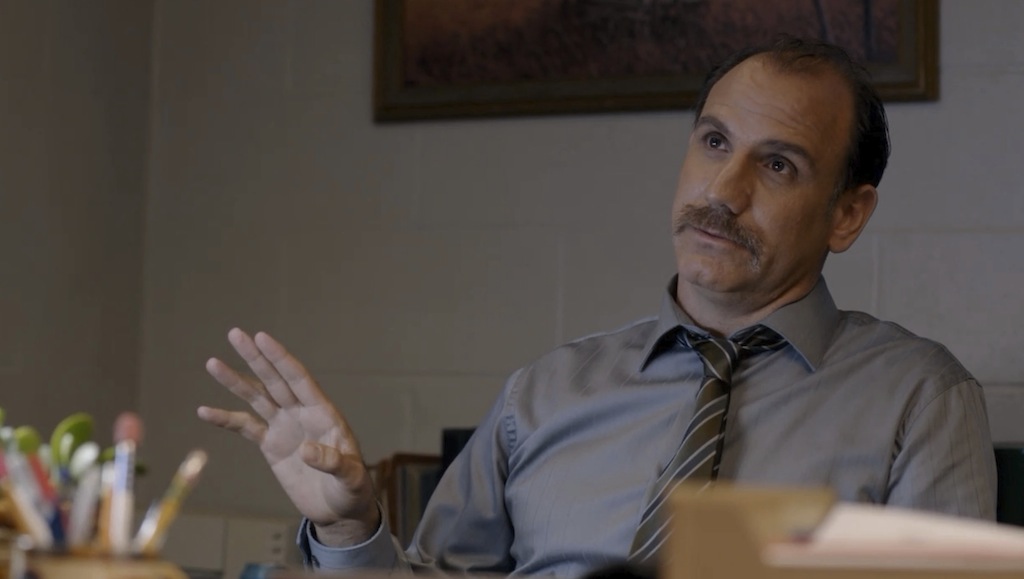 8. Nick Sandow as Joe Caputo
As the liaison between the officers and Natalie, the prison's snobby administrator, Joe Caputo has maybe the most difficult job in the prison. Where some workers, namely Healy and Mendez, try to bend the rules, Caputo is there to make sure Litchfield doesn't turn into a mad house. While he keeps the inmates and officers in line, he's unfortunately only the runner-up for Litchfield's best mustache.
Verdict: He's one of the more likable characters and he deserves extended screen time in season two.
7. Matt McGory as John Bennett
For a guy who wants to quietly go about his job, Bennett finds himself in a host of potential trouble as the season goes on. We're not just talking about baby daddy drama. That's child's play compared to possibly landing in prison as a sex offender. Bennett's arc is an entertaining one but it's still a little rushed, being that he essentially falls in love with Daya after talking to her once.
Verdict: You have to wrap up, Bennett.
6. Jason Biggs as Larry Bloom
Jason Biggs has been thrust into this role before. He's powerless over a woman he's fallen gaga for and even when the whole world sees it one way, the allure of a happily-ever-after is blinding. In OITNB, there's no one to save Silverman. Larry has to figure out if the woman is worth making huge sacrifices for. Although Biggs comes across as that same romantic sap we've grown to love seeing him play, finally he's given a character with teeth. Larry clinches his spot on the list for his NPR interview, where tells public radio exactly how it is. Prison is rough for separated couples. Despite being a thoughtful, ready to cope with anything type of guy, Larry is human. His words sent shockwaves through the prison but in no other set piece was OITNB's marketing campaign – "Every Sentences is a Story" – so dramatic.
"It would be a betrayal," Larry tells NPR.
Verdict: She's not worth the trouble, Larry. But we still want you to stick around.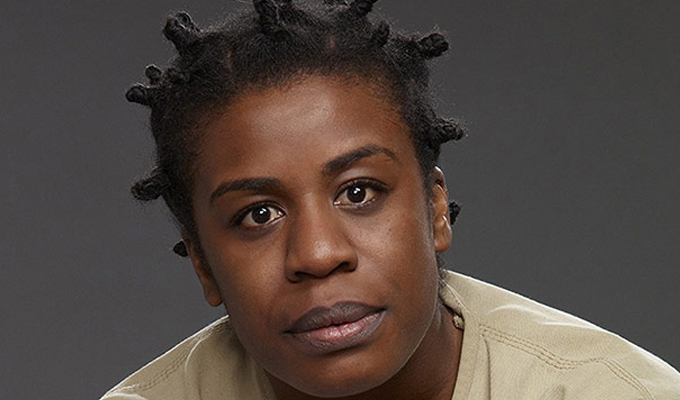 5. Uzo Aduba as Suzanne 'Crazy Eyes' Warren
It's going to be hard for me to look at a dandelion and not think of old 'Crazy Eyes.' Suzanne came into OINTB with a fierce authority, staking her claim on the prison's most precious little flower. From there, Suzanne, with her extraterrestrial hairdo and peppy dance moves, commanded your full attention in every scene she attempted to steal. There's a district burst of energy in the delivery of her lines and it makes Suzanne an unforgettable piece of Piper's prison crew.
Verdict: Just pray we never have to see her pee again.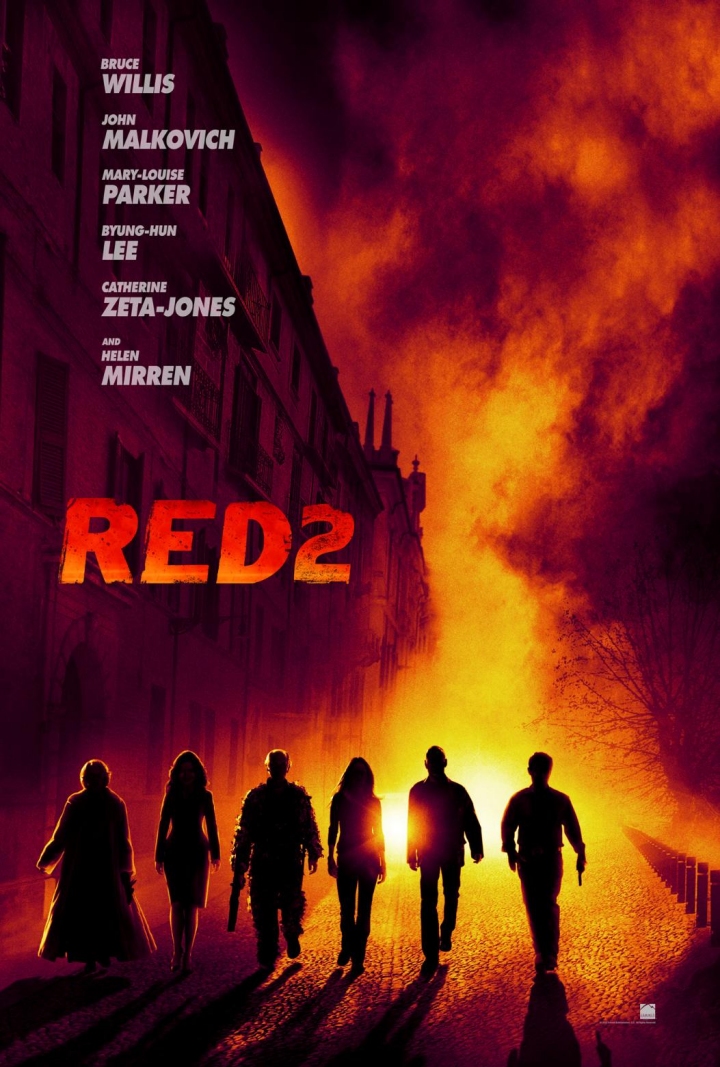 4. Kate Mulgrew as 'Red'
Red's story in episode two lets us know that OITNB exists to tell both sides. Though they still haven't told us her full backstory, Red's stern behavior becomes more understandable as we see how committed she is to doing things the right way in the kitchen. She's called the mom for good reason. She genuinely cares about the women in the prison. Her battle with Mendez amplifies that and it should only get more exciting when the tall guy returns from his suspension in season two.
Verdict: Don't mess with the Russian mob.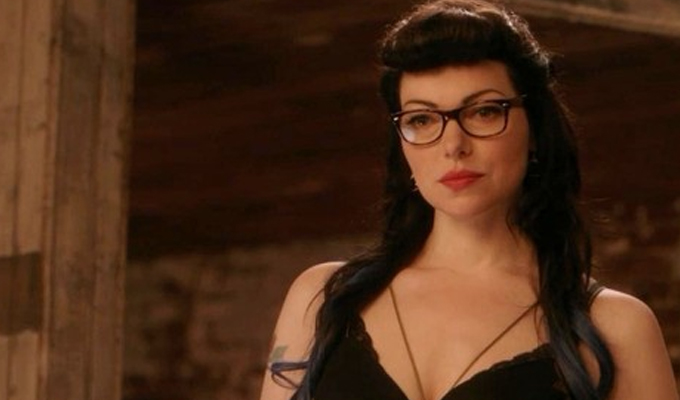 3. Laura Prepon as Alex Vause
Season one ends with a tough situation for the OITNB writers. Alex was vilified, then the tables turned when she won Piper's friendship, then they turned upside down during their inevitable hookup. Alex, for all the bad she's done, seems like a woman who stays true to her word. And now after breaking Alex's (and Larry's) heart, Piper is the one who's vilified. Alex appears to want nothing to do with Piper and she says so with conviction.
So where exactly does that leave Alex? My hope is they didn't exhaust her storylines in season one because Laura Prepon put on a masterful performance.
Verdict: There's some Nancy Botwin spunk in her.
2. George Mendez
The pornstache is back, baby! In his own crude, inconsiderate way, Mendez is an endearing figure within the prison. By that I mean he's that guy everyone loves to hate. From the outside looking in, Mendez provided us plenty of laughs, a little dramedy and a whole lot of death stares. With such a large cast where some performances go underappreciated, Mendez demands attention. You know you have something special when I genuinely cannot think of a character from any other series to compare him with.
Verdict: His cold war era standoff with Red is one for the ages.
1. Taylor Schilling as Piper Chapman
What impressed me about the show was that even when you see an aspect of the plot coming from a mile away, the raw emotion the characters were able to convey made even the little moments seem monumental. No one was better at channeling the cold emptiness of prison than lead actress Taylor Schilling. She created a Piper that was introduced as a tightly wound yuppie and slowly she let it all unravel. What blossomed as the season ended was this convoluted shell of a person we knew from episode one, a darker character who still has a lot to prove as OITNB shifts into its second act.
Verdict: After repenting for her sins, finding a way to survive in prison and showing that she's stronger than anyone imagined, Piper will enter season two as a new woman. Will a new direction make OITNB more irresistible or will a re-born Piper make every effort to return to her old life?