News
Opening Day Comes Early: IFC Drops Brockmire Premiere To Stream
Watch the first episode of Hank Azaria's baseball announcer comedy now!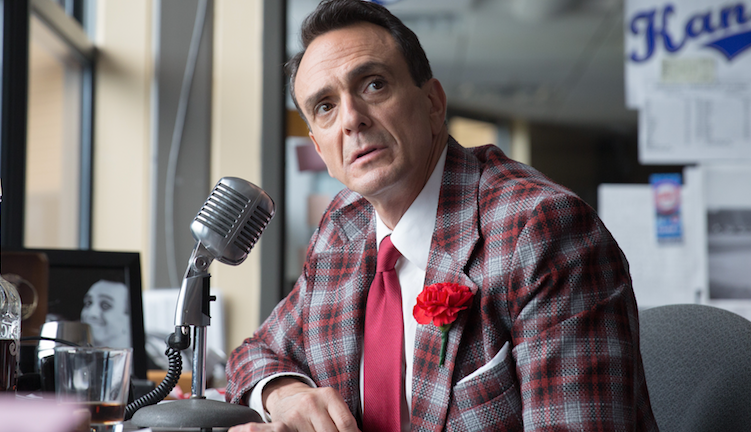 Lucy, put supper on the stove my dear, Brockmire season is finally here. IFC is releasing the first episode of the baseball comedy ahead of its April 5th, two-episode premiere. The premiere episode is available to stream on VOD, IFC.com, Funny or Die, and the social platforms for those sites.
The series was developed from a 2010 viral short in which Hank Azaria starred as a legendary fictional baseball announcer Jim Brockmire. The first episode of the IFC series begins at the climax of the viral short with Brockmire having an on-air meltdown after learning of his beloved wife's adulterous sexual endeavors. IFC's eight-episode run sees Brockmire rehabilitating his career while indulging in shared vices with a minor league team owner played by Amanda Peet.
Brockmire is written by Joel Church-Cooper and directed by Tim Kirkby. Azaria, Church-Cooper, Kirkby and Funny Or Die's Mike Farah, Joe Farrell and Anna Wenger serve as executive producers.
We'll have much more on Brockmire, including interviews with the cast and some surprise guests, leading up to the April 5th premiere.