News
One Mississippi: Tig Notaro On Season 2, Finding Genuine Beauty in People
We chat with the creator and star of Amazon's One Mississippi about love, honesty, and chaos.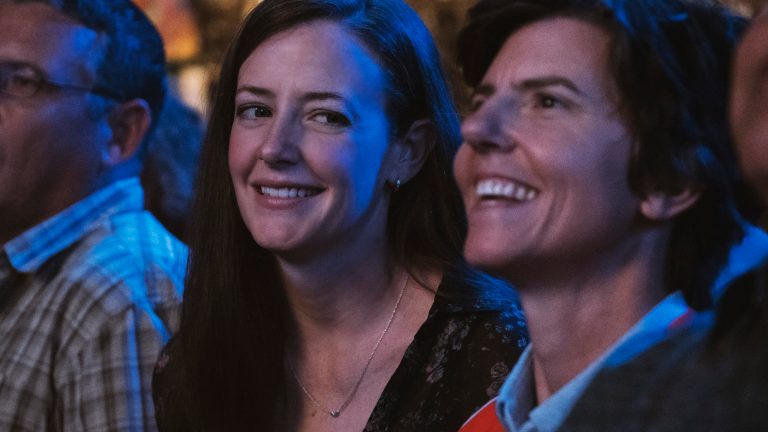 With so many comedians being given platforms for their unique talents and story ideas, Tig Notaro is certainly one worth making time for. Notaro's unique, brave, wry brand of comedy wowed people last year when her Amazon series One Mississippi first hit the scene. She proved that she was game to tackle anything, opening her real-life experiences up to the world, whether it was her coping with a life-threatening illness or dealing with the loss of a family member. 
In One Mississippi's second season, Notaro only continues to prove how unstoppable she is. This show contains some of the most honest, genuine interactions that you'll ever see on television. When you add a strong supporting cast of performers and a painfully dry, poignant team of writers, it's easy to see why people are falling in love with One Mississippi. With the show's strong second season set to debut this week, we got to chat with Notaro about what she learned from the first season, the show's specific brand of honesty, and the moral responsibilities that she doesn't shy away from.
DEN OF GEEK: The first season focuses on your illness and sudden changes in life. Obviously all of that stuff is still very much with you, but was it nice to move into new territory this year?
TIG NOTARO: Oh yeah. It was so nice. The more the show gets fictionalized, the more free I feel.
Well it's interesting you say that because this season still feels really honest even though you increasingly move things into a fictional direction. Are the experiences from this season still being pulled from real life?
Even if things are fictional, as far as my life is concerned, it's still always rooted in truth and honesty because it came from someone in the room. Someone experienced that or felt that, so I think that's why it reads so real and true.
You're directing this season, which is pretty damn cool. What's that been like for you? 
Yeah! It's so amazing and I had so much help from everybody on set. The DP, my friend Rhett [Bear], who I've worked with for years on many projects. He's just so talented and amazing, but it was just so fun to direct an episode. I hope there's another season so I can direct more. I'm not feeling ready to go off and direct other TV shows where I don't have the cushion of my wife and friends surrounding me, but—actually, I don't know! Maybe it'd be easier because I wouldn't also be starring in it. I definitely enjoyed it. I had done my own short film [Clown Service] a few years ago and gotten a taste for it then.
Is there anything that you learned from the first season that influenced any of the decisions that you were making in season two?
I think the main lesson that I learned is that I need to make myself happy and explore what I want for my show, first and foremost. If I'm headed down the wrong path, that's fine, as long as I'm listening to myself. I did do that in the first season, but there were a few bumps in the road. But yeah, just that general idea of listening to yourself, your gut, and checking things over before moving on.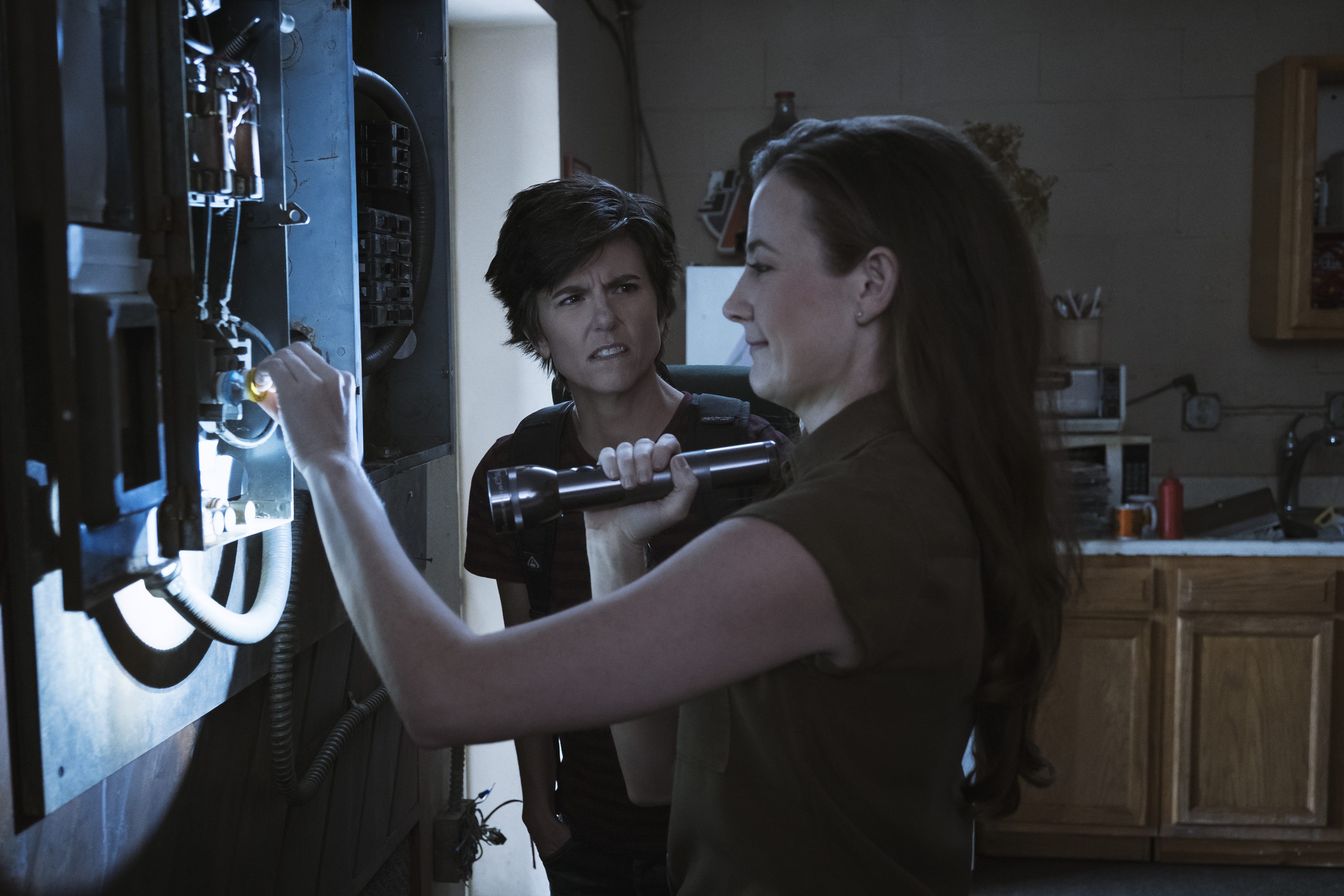 Talk a little on the idea of having both Remy and Bill getting into new relationships around Tig. Everyone seems to be dealing with romantic changes this year.
Yeah, it just seemed like the obvious route to go—not obvious in a boring way, but just that all of these characters are in need of love. In real life my stepfather said he would never date or be with anybody after my mother died, so it was a fun opportunity to see him actually get to date on the show and what that would be like. Same with my brother. That's the fun thing about doing a fictionalized world like this, you get to engineer these situations with these people, my "family members," that I haven't gotten to go through in real life. I still get so much out of it though.
It's super nice to see the relationship between Tig and Kate growing this season, as well as it being a fairly unconventional, authentic examination of a love story. Talk about the decision to embrace that this year and how much you're pulling from your actual relationship with Stephanie.
Well I mean, so much is pulled from our real relationship. It's just kind of wedged into different storylines and situations throughout. There's plenty that we withheld of course, but it was really nice to kind of sit back and watch the two of us fall in love with each other again on this show. That's just so much fun to do with Stephanie because I'm still very much in love with her. So it's just been the nicest experience.
That's really sweet. This season almost feels like it's more about Kate's journey and about her figuring stuff out this year, than it is about Tig, which is pretty interesting.
Yeah, definitely. That was the reality of our relationship. Taking the time to really understand authentically how we felt about each other and where we were. Things don't have to be black or white, but to just check in with yourself and be honest.
The first season of the show explores the beauty of Mississippi, but this year digs a little deeper into the community, especially with what's been going on politically. Did that feel like part of your responsibility and an important aspect of the community to portray this year?
We showed back up to the writers' room in January after the election. We were just full of such confusion and so much to talk about. We just felt like it would be irresponsible to not go into the other side of Mississippi that isn't so pretty. It's just so insane that the more time that goes by the material just gets even more timely. I mean, the show premieres on September 8th and it feels like we just wrote it two weeks ago and finished it really fast.
Now that you have two seasons done, do you have any idea of what a third season might look like or how many years this show has in it?
Well I definitely have about five seasons mapped out in my head, but since they're only six-episode seasons, I feel like it could really go on forever.
Lastly Tig, do you have a particular stand-out episode or moment from this season that you're especially proud of?
I just think that the way that we highlighted all of the different levels and ways that sexual harassment and assault can happen was really done well.
One Mississippi's second season begins streaming on Amazon on September 8th