News
One Day at a Time Rescued by Pop TV Following Netflix Cancelation
The little TV show that could just did. One Day at a Time Season 4 is coming to Pop TV after Netflix canceled the beloved sitcom.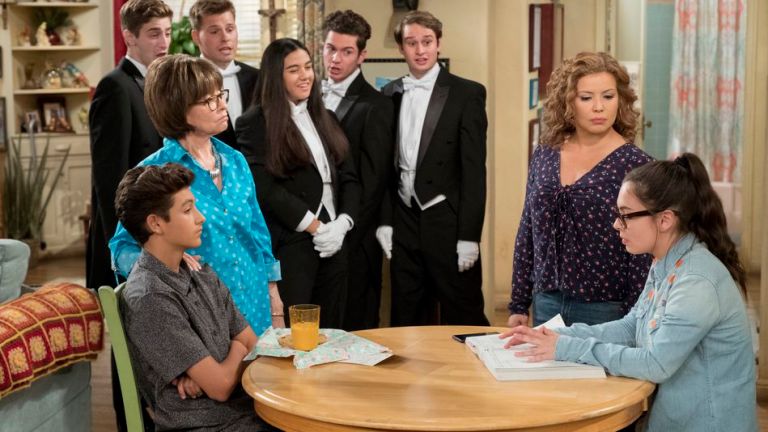 And there was much rejoicing!
Netflix's much loved but little-watched (or so Netflix claims) sitcom One Day at a Time has been resurrected for season 4 at Pop TV, according to The Hollywood Reporter. One Day at a Time Season 4 will feature 13 episodes and will premiere on Pop TV, a niche cable network that airs Schitt's Creek in the U.S., sometime in 2020.
"How amazing it is to be involved with this brilliant and culturally significant series that deals with important themes one minute while making you laugh the next," Pop TV president Brad Schwartz said in a statement Thursday. "If Schitt's Creekhas taught us anything, it's that love and kindness always wins. Pop is now the home to two of the most critically praised and fan-adored comedies in all of television, bringing even more premium content to basic cable. We couldn't be more proud to continue telling heartwarming stories of love, inclusion, acceptance and diversity that pull on your emotions while putting a smile on your face."
The Norman Lear-produced sitcom run by Gloria Calderon Kellett and Mike Royce followed a multigenerational Cuban-American family through their day-to-day triumphs, struggle, and laughter. One Day at a Time was notable for featuring a family rare to television by using the antiquated multi-camera format. It was canceled at Netflix following its third season.
As is often the case in the streaming era, fans immediately picked up the banner of getting the show rescued and sent elsewhere. It seemed like salvation would be particularly unlikely as the show's producer, Sony Pictures Television, had limitations set into its Netflix deal that prevented the show from moving to another streaming service.
In the end, One Day at a Time was able to survive to see another day by bypassing the streaming world altogether. Pop TV is owned by CBS Corp. and is home to the aforementioned Schitt's Creek. This past year saw the new cable network delve into original content with shows like Florida Girls and the Anna Paquin-starring Flack. 
Sony will take over the syndication from and international rights to the series from Netflix and will also air it on CBS later in 2020. Interestingly, Pop TV will be able to air reruns of the first three seasons while those seasons remain on Netflix as well. It's an arrangement that's close to unprecedented in the streaming world, with only BoJack Horseman's Comedy Central deal coming close. 
Regardless of the behind-the-scenes network machinations, the important thing now is that One Day at a Time is back and Lin-Manuel Miranda is very happy.
Alec Bojalad is TV Editor at Den of Geek and TCA member. Read more of his stuff here. Follow him at his creatively-named Twitter handle @alecbojalad