News
Once Upon a Time to End After Season 7
After seven seasons and more than 150 episodes, Once Upon a Time will get its final happy ending.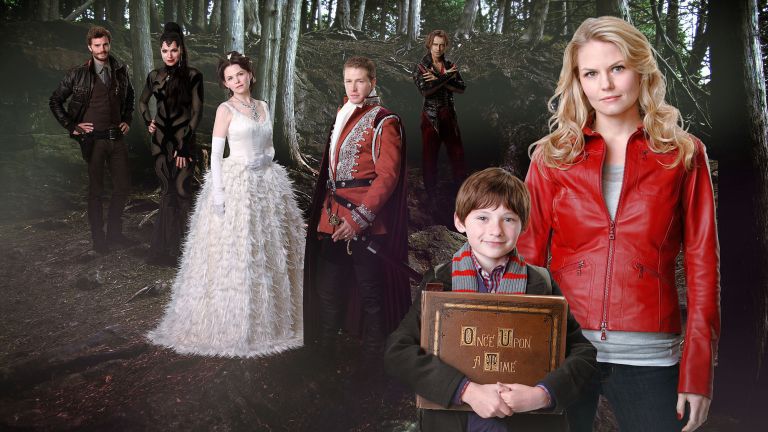 It's the end of an era. According to Variety, Once Upon a Time, the ABC fairy tale drama, will end after its current season, aka Season 7.
While this isn't a huge shock, given the soft reboot and a move to Friday night the show underwent at the beginning of this season after a few of its main cast departed, it is the end to one of the longest-running dramas on TV.
"I think that after seven years and 156 episodes, I think they felt that it was time to bring the show to an end," series showrunners Eddy Kitsis told Variety. While he and co-creator Adam Horowitz said they are sad that the show is ending, they feel lucky that they got seven seasons and more than 150 episodes to tell their story. Said Kitsis:
When we premiered, we premiered against the World Series and football and we were literally every critic's first pick to be canceled. So the fact that we are now 156 episodes later, I feel like we have nothing to complain about. We have had a great run. We have had so much fun doing this, and the success of the show was bigger than we even dreamt of. We can't do anything but say awesome.
How does one wrap up such a long, complex story that has featured so many beloved characters? With some planning, it sounds like…
"We knew this was a distinct possibility from the moment the season started," said Horowitz. "So it has always sort of been in the back of our minds designing things to wrap up the end of this year if need be. So we're we're prepared and we're well into our end game plan."
Might an ending include the return of actors like Jennifer Morrison, Josh Dallas, and Ginnifer Goodwin, who left after last season?
"There's a chance that a few familiar faces from the original will be back," said Kitsis, "but we are very conscious of not wanting to take away the happy endings we gave last year. So there will be some familiar faces but it won't be another redo of what we did last year."
"I think last season was a more traditional series finale in the sense of wrapping up the six season long story," added Horowitz. "For this year the approach is much more about like capturing the feeling of what the show is and giving the audience that taste one last time so that the show can go off into the sunset and people can walk away with their memories of what the show was as opposed to being a whole big thing about answering questions and settling big arcs."
There may not be any big answers, but there will be some unexpected moments.
"We do have some surprise that we're hoping to unfurl in the last few [episodes]," said Horowitz, who went on to describe the series finale "hopeful."
Once Upon a Time returns with new episodes on March 2. The series finale will air in May.