News
Once Upon a Time Season 6, Episode 11 Promo & Episode Guide
Once Upon a Time season 6's latest reviews, promos, and synopses.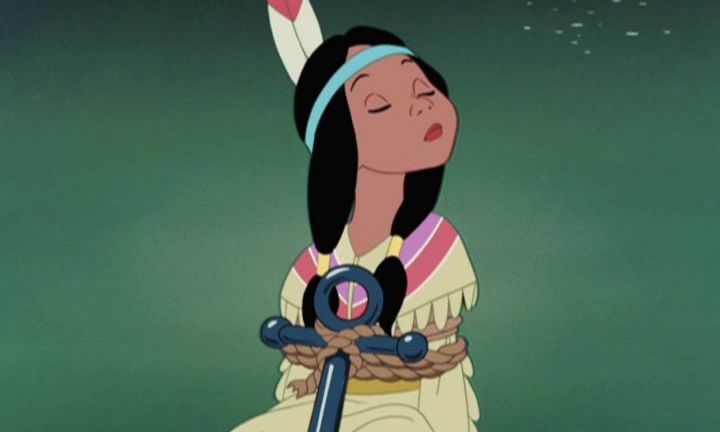 Once Upon a Time casts more bewitching charms over us with Season 6 as more untold stories start to unfold in the pages of the Storybrooke storybook. We've conjured an episode guide so you don't miss out on a single story, spell, swordfight or ominous thing emerging from the woods.
The magic of Episode 11 picks up again in March on ABC. Here's what to expect from the seonc half of Once Upon a Timeseason 6…
The latest news? Once Upon a Timeis looking for someone to play the role of Tiger Lily, the princess of the Piccaninny tribe who lives in Neverland. According to TV Line, Tiger Lily will appear in Episode 17 and continue on as a recurring character. She is described as "a force to be reckoned with" and "the kind of woman who'll risk her life to save yours — and she'll do it even quicker if it benefits her." Hmm… 
Hopefully, Once Upon a Timedoesn't pull a Panand casts a Native American actress in the role.
Once Upon a Time Season 6 Return Date
Once Upon a Timeis going on hiatus for the winter months, but will be back in March with its midseason premiere "Tougher Than the Rest." Here's the promo for the ep, which teases more romance (including a ring), Emma's life in danger, and the extended return of Robin Hood. Check it out…

ABC also released this vague teaser for Once Upon a Time'sreturn…
This March, the next chapter of OUAT will be the most epic yet as the forces of magic, romance, danger, and hope collide along with spell-binding surprises.
Once Upon a Time Season 6 Episode Guide
Regina and Zelena embrace their newfound sisterhood.
Original air date: 9/25/16
Emma divulges her ominous premonition to Archie.
Original air date: 10/2/16
The untold story of Cinderella will turn romance into revenge! And there are more lost tales on the way, including the magical Aladdin and Jasmine.
Original air date: 10/9/16
Once Upon a Time Season 6 Episode 4 "Strange Case"
Next Sunday, it's the untold story of Jekyll and Hyde. One man, two personalities. And in just two weeks, Aladdin and Jasmine like you've never seen them before!
Original air date: 10/16/16
Enter a whole new world of magic and adventure. At the heart of a wondrous quest, lie the answers this savior is seeking.
Original air date: 10/23/16
Captain Hook has faced the impossible on the high seas, but never 20,000 Leagues Under the Sea. 
Original air date: 10/30/16
Once Upon a Time Season 6 Episode 7 "Heartless"
The contents of this bottle could destroy the people of Storybrooke. Now the countdown is on and danger lurks around every corner!
Original airdate: 11/6/16
Once Upon a Time Season 6 Episode 8 "I'll Be Your Mirror"
Curses, it's what the Evil Queen does best. And next Sunday, she will create her most destructive spell yet.
Original airdate: 11/13/16
Once Upon a Time Season 6 Episode 9 "Changelings"
He's a beast who inflicts pain and revenge, but this time Rumplestiltskin has gone too far.
Original airdate: 11/27/16
Once Upon a Time Season 6 Episode 10 "Wish You Were Here"
When she learns that our heroes possess a weapon capable of defeating her, the Evil Queen steals Aladdin's magic lamp from Jasmine and makes a wish that could sideline the Savior forever. Unwilling to wake Snow while Emma is missing, David works with Hook and Henry to hold the Evil Queen at bay in Storybrooke as Regina goes on a rogue rescue mission. Meanwhile, Gold and Belle face a surprising danger to their newborn son.
Original airdate: 12/4/16
Once Upon a Time Season 6 Episode 11 "Tougher Than the Rest"
Once Upon a Time Season 6 Episode 12 "Murder Most Foul"
Once Upon a Time Season 6 Casting News
Once Upon a Time hit Comic-Con for a special panel dedicated to the ABC show, and during the proceedings, fans got their first glimpse of Season 6.
Get ready for some Arabian Nights, because Aladdin and Jafar will be joining season 6! Deniz Akdeniz (Graceland) will play street rat turned Prince Ali, Aladdin, while Oded Fehr (Covert Affairs) will portray Royal Vizier and evil sorcerer Jafar. In the clip showed to the audience, Jafar descends down on a flying carpet to taunt Aladdin. See for yourself in the clip below!
#OnceUponATime is entering a whole new world… Here's what we just revealed at #SDCC2016!https://t.co/L5ZMeem5Kh — Once Upon A Time (@OnceABC) July 23, 2016
The pair join the previously announced additions of Giles Matthey as Morpheus and Craig Horner as the Count of Monte Cristo.
Karen David has also been cast as Princess Jasmine (Galavant), according to Deadline. The main cast of Aladdin characters is in place.
The other latest myths and legends to cast a spell on the Storybrooke storybook for Season 6 of Once Upon a Time—courtesy of Mr. Hyde, who brought with him a whirlwind of characters and curiosities from the Land of Untold Stories—will be Sinbad and Scheherazade. 
One Thousand and One Nights (the Middle Eastern answer to fairy tales) was conjured by the brazen Scheherazade to save herself. Legend has it the sacrificial bride's execution is put off after she tells the infidelity-phobic king, who murders his wives almost as soon as he marries them, an unfinished story on their wedding night. He is intrigued enough that he needs to know what happens next for a thousand more nights. We can only wonder whether any djinn will materialize from rubbing a lamp, but we do know ABC is seeking a Middle Eastern/Arabic actress (could it be Azita Ghanizada from Alphas?) to play the fearless storyteller. 
Sinbad is a roguish sailor whose fantastical voyages in One Thousand and One Nights have him encountering serpents, cannibals, endless diamonds, monstrous birds of prey and mer-horses that breathe underwater. Our crystal ball isn't telling us exactly which of his adventures are in the pages of Storybrooke—only that his power lies in kindness, but his confidence in his ability to lead his people is waning like the tide. What we do know is that the network is diamond-mining for a thirtysomething actor of Middle Eastern/Arabic or North African descent (possibly Haaz Sleiman of Covert Affairs and Nurse Jackie?) to play the seafaring hero.    
Get ready for a magic carpet ride when Sinbad and Scheherezade's adventures unfold this fall.
Once Upon a Time Season 6 Release Date
Once Upon a Timebegan its sixth season on September 25th. We'll keep you updated on any Netflix and DVD releases.