News
On-Set Photos Of The Waynes, Gotham's First Family
Pictures leak of the Wayne family enjoying a lovely stroll down the street in Fox's upcoming Gotham. We're sure it will end well...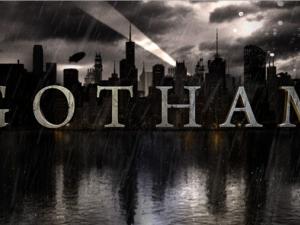 While there has yet to be any official images from Fox's hotly anticipated new Batman-based fall TV series, Gotham, on-set pictures are providing us with more than a few looks at this new vision for DC's most corrupt city. Yet, not all in this city are susceptible to the sleaze. Indeed, the historically philanthropic Wayne family is a paragon of virtue that shines a light into the darkness. And in new set photos (compliments of ComingSoon), we can see Thomas (Grayson McCouch), Martha (Brette Taylor), and a very young Bruce Wayne taking a walk in a family outing. I'm sure things are going to just peachy for them in their impending night on the town…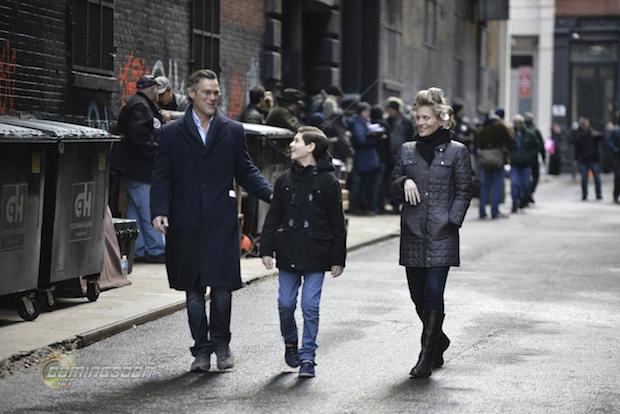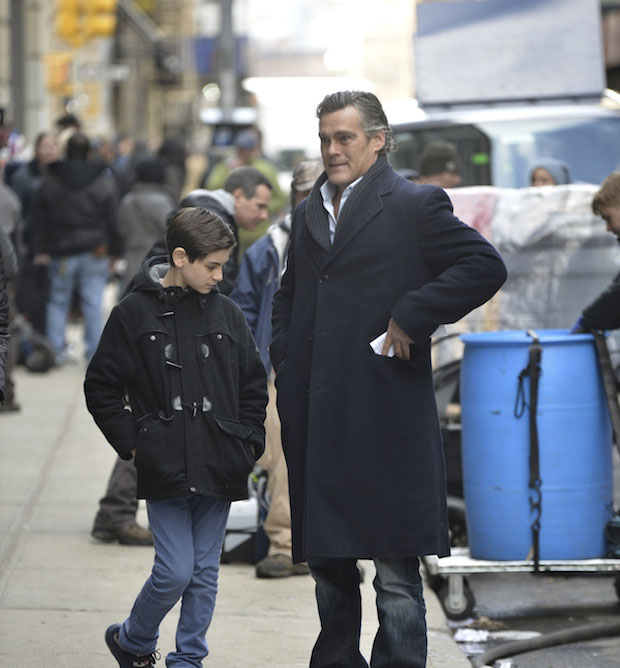 Gotham, created by Bruno Heller (The Mentalist, Rome)will refocus the spotlight on a much younger, pre-Commissioner James Gordon (Ben McKenzie). In the series' pilot, Gordon is a young idealistic cop in a city that's rotten to its core, and one that has left an indelible mark on young Bruce Wayne (David Mazouz) following the violent murders of his parents. Together, they're destined to clean up a city that is about to get a whole lot worse, as the show chronicles the birth of Gotham's most famous rogue villains, including a teenage Selina Kyle (Camren Bicondova) with a penchant for burglary and pick-pocketing. Gotham will also star Sean Pertwee as Alfred Pennyworth and Donal Logue as Det. Harvey Bullock.
Like us on Facebook and follow us on Twitter for all news updates related to the world of geek. And Google+, if that's your thing!