News
OK K.O.! Nearly Teamed Up With Space Ghost Coast to Coast
OK K.O.! has had its share of amazing team-ups and one with Space Ghost Coast to Coast was set to happen.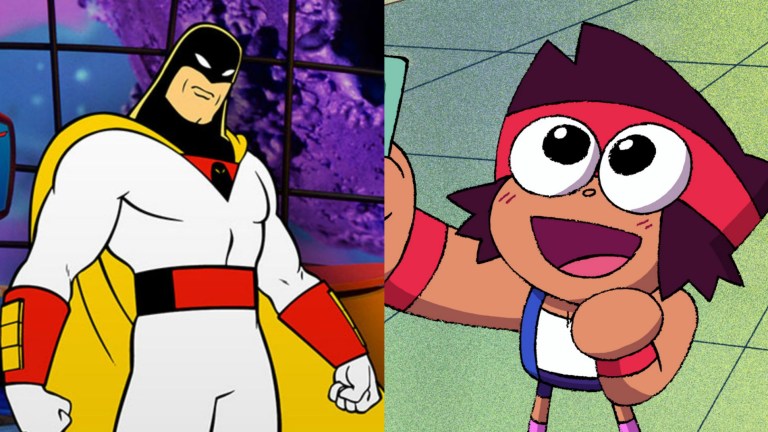 OK K.O.! Let's Be Heroes is the king of cartoon team-ups. KO and his friends have met Captain Planet, Ghoul School, the entire Cartoon Network line-up ever, and most recently Sonic the Hedgehog. The cartoonyiest cartoon on TV almost added another classic series to its team-up roster. Everyone's favorite parody talk show that was a staple of Cartoon Network throughout the '90s and 2000s, Space Ghost Coast to Coast.
OK K.O.! creator Ian Jones-Quartey revealed that they had been working on a team up between OK K.O.! and Space Ghost Coast to Coast for quite some time.
"We had a really good story," explains Quartey but, "we really, really wanted the Coast to Coast cast in it."
Sadly, C. Martin Croker, who played Zorak, Moltar, and more in Space Ghost Coast to Coast passed away in 2016 before the OK K.O.! crew could finish writing the story. With his passing, Jones-Quartey and his team decided to drop the idea.
"We just felt like we couldn't really do it the way we wanted to," Quartey says.
It's a shame the episode never got finished, especially since seeing the Coast to Coast cast bouncing off the OK K.O.! characters would have been a joy to watch. Still, it's good the OK K.O.! crew chose not to recast Croker even if it meant their episode wouldn't get made. Everyone on the OK K.O.! crew are huge fans of animation and their respect for the legacy of Space Ghost Coast to Coast and its cast is evident.
If you want a look at how OK K.O.! handled it's other team-ups, check out our in-depth interview with Ian Jones-Quartey about the recent Sonic the Hedgehog team-up. Hopefully this won't be the last team-up for OK K.O.!
Shamus Kelley is a pop culture/television writer and official Power Rangers expert. Follow him on Twitter! Read more articles by him here!
Read and download the Den of Geek SDCC 2019 Special Edition Magazine right here!