News
NXT Will Be The Best Wrestling Show You Watch This Weekend
Everything NXT does right, WWE does wrong ...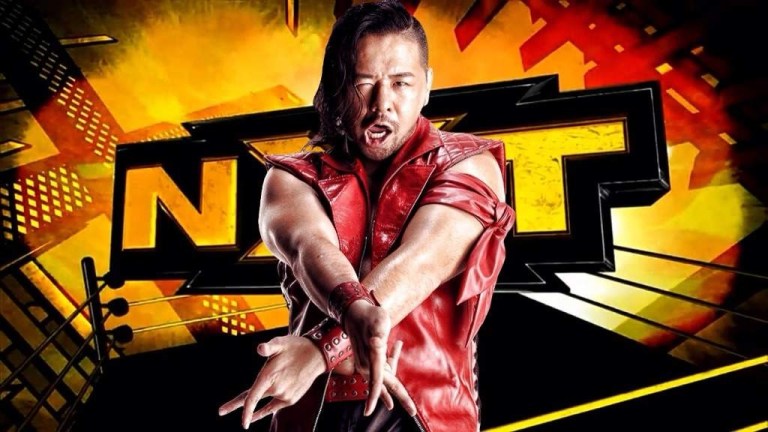 Are you ready for WrestleMania tonight?
What do you mean? This NXT Takeover: Dallas show is not supposed to be the biggest show of the weekend? Well that's too bad, because it's surely going to be the best.
NXT invades Dallas tonight at 10 p.m. on WWE Network, with Finn Balor defending his NXT Title against Samoa Joe, Shinsuke Nakamura making his WWE/NXT debut against Sami Zayn, and much, much, MUCH more.
Fact is, I'm much more excited about this show than I am Sunday's, and the reason why isn't really hard to figure out.
Everything about NXT is new. New stars, new matches. WrestleMania's card is suffering from a serious lack of new stars. Seth Rollins is injured and I'm having a really hard time getting pumped and jacked about a main event that involves the 46-year-old son of the owner against the 50-year-old Undertaker.
Before we get to NXT, let's just break down how WWE has booked this main event. 
Is the Undertaker a heel? Not really. WWE has been clearly walking that fine line where Undertaker is no friend to Vince McMahon, but will willingly fight his battle (for some reason that has never been adequately explained).
If Undertaker wins, the Authority remains in control of Raw, which is bad. If Shane wins, Undertaker can never wrestle at another WrestleMania again, which is also bad.
The MAIN EVENT!!!! The match that is supposed to hook the audience is, no matter what, going to deliver a result on a stipulation that the fans don't want to see! No one wants to see the Undertaker never compete at WrestleMania again and surely no one wants to see more Authority!
It's a lose-lose for the fans. And that's your main event!
Thanks, Vince.
The co-main event involves the WWE Title, where the man that gets booed out of nearly every building he's in — Roman Reigns — is going to probably beat Triple H to become champion. Reigns had his moment ripped away last year and I can't imagine WWE does that again. Hopefully I'm wrong.
That's not even a knock on Reigns. He's fine, but he's not over. At least not as a babyface. The best thing for Reigns is to turn heel. He has a certain smugness that would play great as a heel. WWE needs to go there with him and let the audience hate him. Give them what they want. Once people become invested, they can turn him babyface and people might actually care about him.
It's such a stark contrast. In NXT you have new stars — at least new stars to WWE — in Joe, Balor and Nakamura. On the main roster, the show is headlined by a non-wrestler, two part-time wrestlers and a main-event babyface the crowd mostly can't stand.
And the worst part about it all is that it's not going to change. You want to know why? Because 90,000 people are going to cram into AT&T Stadium on Sunday night. Millions more will watch on the network. They have the audience hooked, and I get it. That's the business now. You don't pay to see stars, you pay to see the brand and that's just how WWE wants it. 
There are no "top guys" in WWE anymore. WWE is the top guy. It allows them to make the wrestlers spare parts. They're interchangeable. It keeps pay down and egos in check.
It also creates a bland and lame product.
I'm as unexcited for this WrestleMania as any show in a long time. Now, that being said, I was also pretty underwhelmed with the build-up to the show last year, and once it was said and done, I thought that WrestleMania 31 was excellent, capped off with the surprise from Seth Rollins, cashing in Money in the Bank to win the WWE Title.
Can they deliver more surprises? Maybe. Rock is on the show, but we don't know his role. Steve Austin should be there. 
Like most other WWE shows, WrestleMania feels thrown together. Nothing about it feels fresh and new and exciting. There are a lot of factors that contribute to that — poor booking, poor promotion, three hours of Raw watering down the product — but perhaps the most obvious factor is Vince McMahon.
Vince McMahon doesn't run NXT. Kevin Dunn doesn't product NXT. 
NXT is fresh and new. NXT is exciting and unpredictable. NXT has me invested and excited to watch the show tonight. NXT is doing everything for me — the 31-year-old wrestling fan — than WWE isn't.
My six-year-old? He can't wait to watch the show on Sunday. He wants to see Roman Reigns win the WWE Title. He's a kid, and watching wrestling through his eyes is pretty entertaining.
But there has to be a balance. Just about 20 years ago, nine MILLION people were watching Raw and WCW Nitro on a weekly basis. WWE is lucky to generate 2.5 million for a Raw now.
That's crazy.