News
NOS4A2 Season 2 News and Episode Guide
The battle between Vic and Charlie Max continues on NOS4A2 season 2. Follow along with the AMC horror series here.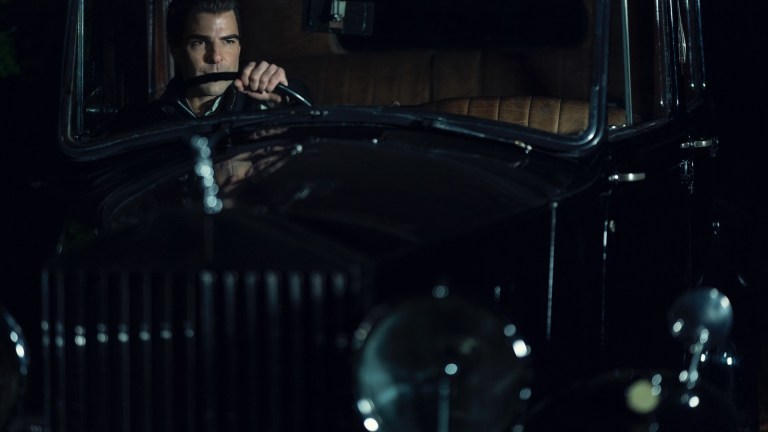 NOS4A2's vampiric villain Charlie Manx wants to live forever. Now his show is one year closer to that goal.
NOS4A2 has returned for season 2. Based on Joe hill's horror novel of the same name, NOS4A2 tells the story of Vic McQueen (Cummings), a young woman living in New England who discovers she possesses a supernatural ability to discover lost things. That ability will prove useful as the immortal Charlie Manx (Quinto) is on the prowl and abducting children and bringing them to Christmasland.
Here is everything we know about NOS4A2 season 2.
NOS4A2 Episode Guide
Follow along with NOS4A2 season 2's episodes and our reviews here.
NOS4A2 Season 2 Episode 1: Bad Mother
Eight years on, Vic McQueen receives shocking news about Charlie Manx. Meanwhile, Maggie consults her tiles at great risk, Bing hunts down the Wraith, but hits a roadblock, and Millie Manx discovers a new aspect of Christmasland.
air date: 6/21/20
Read our review of "Bad Mother" here.
NOS4A2 Season 2 Episode 2: Good Father
Charlie Manx fights for his life; Millie Manx determines to never let the lights go out in Christmasland again; Bing receives a long awaited call; Wayne McQueen, attempting to understand his mother, walks headlong into danger.
air date: 6/28/20
NOS4A2 Season 2 Episode 3: The Night Road
Vic McQueen takes the Shorter Way to Haverhill; Lou and Wayne face a terrible threat in her absence; Charlie Manx engages an old friend for a mysterious favor; Millie Manx confronts the past.
air date: 7/5/20
Read our review of "The Night Road" here.
NOS4A2 Season 2 Episode 4: The Lake House
With Charlie Manx on the hunt, Vic and her family go into hiding with Maggie; Wayne suffers mysterious nightmares while Tabitha chases a lead on Bing.
air date: 7/12/20
NOS4A2 Season 2 Episode 5: Bruce Wayne McQueen
Vic McQueen returns to the Lakehouse only to ride straight into a deadly trap; Charlie Manx cashes in his favor; the Hourglass Man, a powerful strong creative, appears.
air date: 7/19/20
Read our review of "Bruce Wayne McQueen" here.
NOS4A2 Season 2 Episode 6: The Hourglass
Maggie puts herself in danger attempting to take a dark strong creative off the board; Vic and Lou work to repair Vic's knife; Linda and Chris grapple with Vic's gift; Wayne makes a mysterious friend.
air date: 7/26/20
NOS4A2 Season 2 Episode 7: Cripple Creek
Bing Partridge has some questions for Charlie Manx; Manx revisits his difficult childhood; Millie meets an old friend; Wayne faces a choice.
air date: 8/2/20
Read our review of "Cripple Creek" here.
NOS4A2 Season 2 Episode 8: Chris McQueen
Vic and Chris take the Shorter Way to a junkyard; Chris loses his temper; Bing leverages a secret to seek forgiveness; Vic, Lou, Maggie, and Chris hatch a plan; Tabitha impresses her boss.
air date: 8/9/20
NOS4A2 Season 2 Episode 9: Welcome to Christmasland
Vic and Maggie embark on a dangerous journey; Charlie Manx confronts his deepest fears; as her world falls apart, Millie must choose between freedom and her father.
air date: 8/16/20
Read our review of "Welcome to Christmasland" here.
NOS4A2 Season 2 Episode 10: Bats
Vic McQueen makes her final stand against Charlie Manx; Lou and Tabitha solve a Christmasland riddle; Millie Manx wrestles with regret.
air date: 8/23/20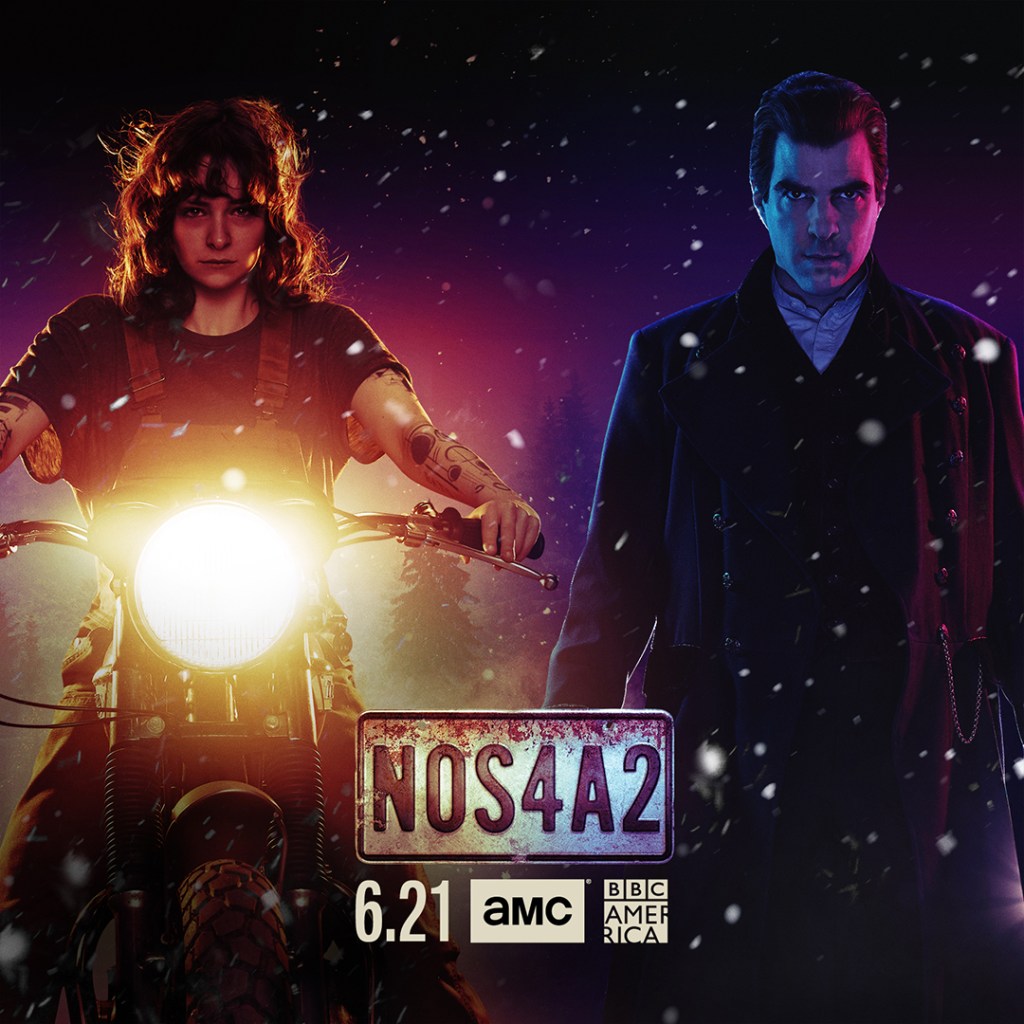 NOS4A2 Season 2 Trailer
The full trailer for NOS4A2 season 2 has now arrived. It's time for Vic to finish the job.
AMC has released the first teaser for NOS4A2 season 2. Zachary Quinto has definitely had better days! But to be fair, very few vampires look their best on resurrection day.
NOS4A2 Season 2 Cast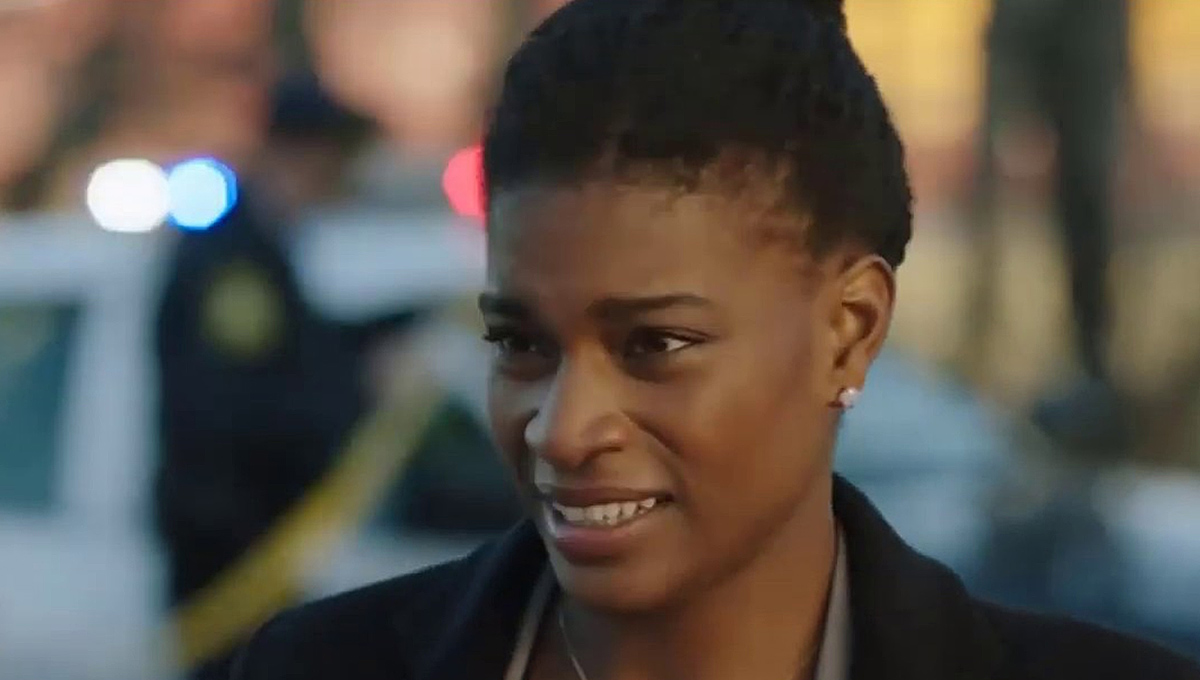 Ashley Romans, who recurred on Season 1 as police detective Tabitha Hutter, has been promoted to series regular for NOS4A2 Season 2, according to Deadline. The character was seen in Season 1 investigating the array of disappearances and deaths occurring in the New England small town, seemingly incredulous about the fantastical answers provided by "strong creative" Vic McQueen (Ashleigh Cummings) and Scrabble bag soothsayer Maggie Leigh (Jahkara Smith). Romans came into the show after playing the title character in the fan-created Potterverse web series, Hemione Granger and the Quarter Life Crisis, along with runs on Showtime's Shameless and I'm Dying Up Here.
NOS4A2 Season 2 Story Details
Per AMC, the official story description of NOS4A2 season 2 reads:
"NOS4A2's second season picks up eight years after the events of season one. Vic McQueen (Ashleigh Cummings) remains more determined than ever to destroy Charlie Manx (Zachary Quinto). Charlie, having faced his own mortality, emerges desperate for revenge against Vic. This time, he sets his sights on the person who means most to Vic – her eight-year-old son Wayne. The race for Wayne's soul sends Vic and Charlie on a high-speed collision course, forcing both to confront the mistakes of their pasts in order to secure a hold on Wayne's future."
NOS4A2 has been a reasonable success for AMC. The network cites in its renewal announcement that NOS4A2 was a top 20 cable drama in the ratings for this TV season. Even if it weren't, however, AMC always seemed to have a second season in mind. As Joe Hill explained to us earlier this year, NOS4A2 season 1 covers only a fraction of his book.
"(Season 1 is) a little less than the first half," Hill said. "When Jami read the book, she sort of correctly saw that there was a breakpoint where the story shifts into a different gear. Her feeling was, really, in some ways, NOS4A2 is two or maybe three stories that could be full seasons. She found one of these breakpoints and so yeah, season one is a totally self-contained, totally satisfying story. But it is not the full book."