News
Noel Neill 1920-2016
The screen's first Lois Lane, Noel Neill, has died at the age of 95.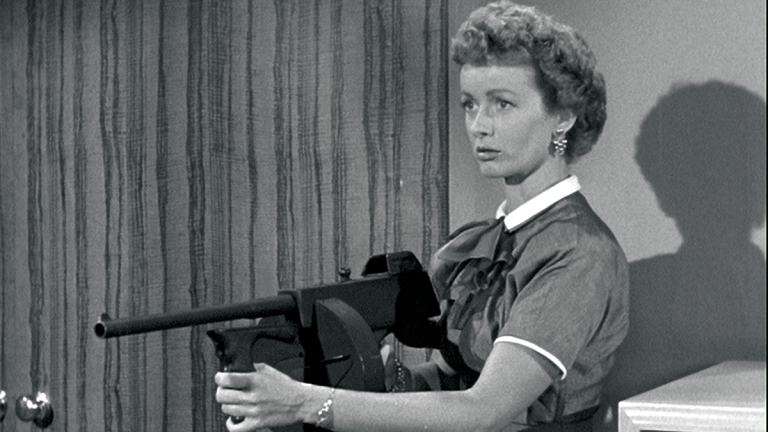 Noel Neill, the woman who first brought Lois Lane to life on screen, has died at the age of 95. Ms. Neill began her career as a model and singer, and alongside a string of smaller roles for a number of studios, appeared in a series of teenager movies from Monogram Pictures as Betty Rogers. Of course, her greatest claim to fame is as the first Lois Lane of the screen.
Ms. Neill first appeared as Lois Lane in the 1948 Columbia serial, Superman, alongside Kirk Alyn. This was the first live action interpretation of the Superman legend, and the 15 chapter serial was one of the most successful of all time. It spawned a sequel, 1950's Atom Man vs. Superman, which is generally considered to be the better of the two. 
In 1951 it was decided to bring Superman to TV, and the key roles of Superman and Lois Lane were recast with George Reeves and Phyllis Coates taking on the roles. By the time production began on season two of The Adventures of Superman, the producers brought Ms. Neill back in the role, where she continued for the next five seasons, amounting to over 100 half-hour episodes. 
You can spot Ms. Neill (along with original live action Superman Kirk Alyn) in the train sequence of Superman: The Movie, and she made guest appearances on TV shows The Adventures of Superboy and Lois and Clark: The New Adventures of Superman. Ms. Neill had a small role in Superman Returns as Gertrude Vanderworth, the woman who Lex Luthor dupes out of a fortune.
Ms. Neill became something of a Superman ambassador in her later years, speaking at colleges and on panels, and making the rounds of the convention circuit, often wearing a Superman t-shirt. I met her briefly at one of these shows, and she seemed like a lovely, gracious woman, who made time for every fan who stopped by.
If you haven't seen any episodes of The Adventures of Superman, at least check out season two. There's genuine on screen chemistry and humor between Noel Neill's Lois and George Reeves' Clark Kent. The success of The Adventures of Superman helped keep the character in the public eye as superhero comics fell out of favor in the post World War II years, and Noel Neill, who gets about as much screentime as the Man of Steel, deserves considerable credit for defining the character of Lois Lane for a generation.