News
Noah Hawley Horror Series The Bridgewater Triangle Set at FX
FX will continue its work with Noah Hawley, with the network's pickup of his developing horror series, The Bridgewater Triangle.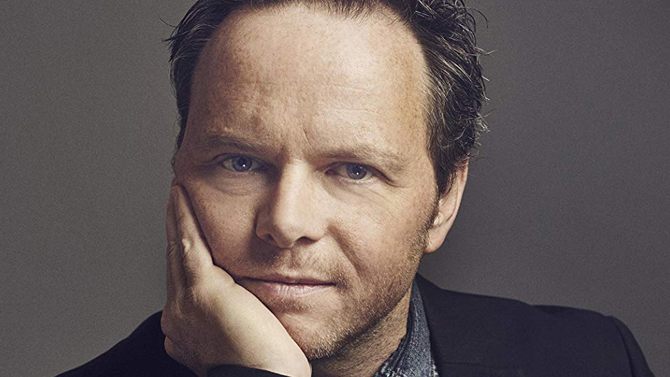 Noah Hawley's serial television tenure with FX just got another lease on life. While the esteemed writer/producer has another season of Fargo on the backlog for 2020, it appears that another project has been lined up to replace the recently-ended run of his insanely avant-garde Marvel series, Legion, in this case, a horror thriller titled The Bridgewater Triangle.
FX has officially acquired The Bridgewater Triangle for development, reports Deadline. The story – centering on a real-life Massachusetts area with purported cryptozoic connections – is based on a short story of the same name by Brian Miller, who is attached to the TV project, set to adapt his own story for the pilot. He also authored Necropolis, which is currently in development at Bad Robot. For now, Bridgewater will see Miller join Hawley, who is set to serve as executive producer via his 26 Keys shingle.
Further Reading: Legion Season 3: Navid Negahban on The End of Shadow King
The eponymous Bridgewater Triangle is, as its nickname implies, the Bermuda Triangle of southeastern Massachusetts, covering 17 small towns and 200 square miles of New England. Indeed, it is the site of several documented cases of alleged supernatural activity (some of which are related to Native American curses), ranging from sightings of the pterodactyl-esque Thunderbird, various unexplained animal mutilations and, of course, Bigfoot sightings. As the plot description reveals:
"The Bridgewater Triangle is an apocalyptic horror thriller set in these small towns. When a massive paranormal event strikes these 17 communities simultaneously, it turns these idyllic towns upside down and affects thousands of lives. Three estranged siblings must somehow survive and come together in the chaos as the only ones who can stop it."
Hawley is currently one of the most-sought creative forces in the industry; a status owed to momentum from his TV work on FX's Fargo, which won a Primetime Emmy for "Outstanding Miniseries" in 2014, with several other nominations earned for its ensuing seasons. Thus, he's called FX home since the launch of the ongoing anthological TV adaptation of the acclaimed Coen Brothers film, also having juggled the 2017-2019 run of Legion. Yet, The Bridgewater Triangle acquisition was reportedly the culmination of a bidding war; one that will ultimately keep home Hawley's latest project, maintaining his overall deal with FX Networks.
Moreover, a major big screen coming out party is nigh for Hawley, who directed the fact-based astronaut drama, Lucy in the Sky, which stars Natalie Portman, Jon Hamm, Zazie Beetz and his Legion star, Dan Stevens. That film lands at theaters on October 4. However, his long-rumored tenure for a Marvel movie spinoff centering on iconic villain Doctor Doom remains in a state of uncertainty.
We'll keep you updated on FX's The Bridgewater Triangle as news arrives!
Read and download the Den of Geek SDCC 2019 Special Edition Magazine right here!
Joseph Baxter is a contributor for Den of Geek and Syfy Wire. You can find his work here. Follow him on Twitter @josbaxter.