News
Nicole Kidman To Produce The Expatriates Series At Amazon
Nicole Kidman will produce and potentially star in an adaptation of a Janice Y.K. Lee novel for Amazon Prime.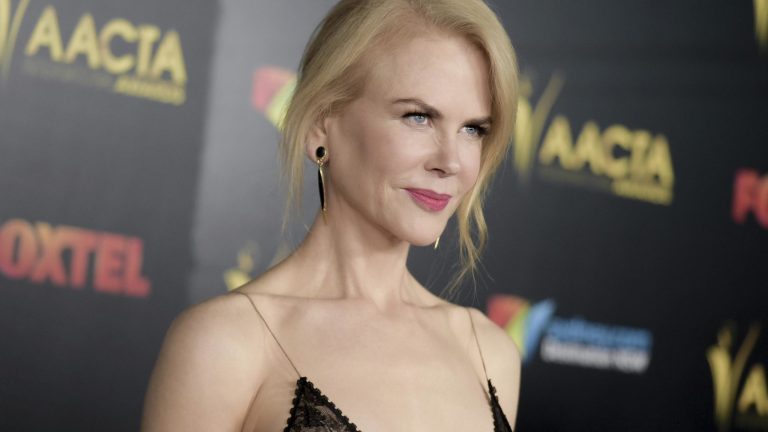 Oscar winner Nicole Kidman got her first taste of prestige television while starring in and producing HBO's Big Little Lies and now she's addicted just like the rest of us.
Kidman's studio, Blossom Films, will be bringing The Expatriates, a TV drama series adaptation of Janice Y.K. Lee's novel of the same name, to Amazon Prime. 
Amazon made the announcement during their presentation at the TCA summer press tour today, with Deadline reporting on the particulars.
"I'm so thrilled about the Blossom-Amazon collaboration," Kidman said in a statement. "The Expatriates is just the beginning of our shared goal in making delicious stories with something meaningful to say about the world."
The Expatriates tells the story of a close-knit community of expatriates living amongst the imposing and isolating skyscrapers of Hong Kong. The expatriates all come from different backgrounds and perspectives and the story explores all the bonds the characters build and break with one another.
Read the latest Den of Geek Special Edition Magazine Here!
"After announcing our recent first look deal with Nicole and Blossom Films, we are thrilled to kick off this relationship by bringing this very popular novel from author Janice Y.K. Lee to Prime Video," Jennifer Salke, Head of Amazon Studios, said. "The story weaves an addictive tapestry that follows a group of complex women and their lives as outsiders in Hong Kong. It's a compelling exploration of the strength of these women as they persevere through struggles with marriage, career, parenting and unimaginable loss."
Australian writer Alice Bell (The Slap) will pen the adaptation. Kidman may star in the series but that has not yet been confirmed.
Kidman and Blossom Films signed an exclusive first look deal with Amazon just last month and the two clearly didn't take long to get rolling. Kidman and Per Saari founded Blossom Studios in 2010. The company launched with director John Cameron Mitchell's 2010 drama, Rabbit Hole (for which Kidman earned an Oscar nod). The studio then teamed with David E. Kelley and Andrea Arnold to bring Big Little Lies to HBO (for which Kidman earned an Emmy nod…it's great to be Nicole Kidman basically).
Kidman isn't slowing down on this TV thing anytime soon. She's set to star in another David E. Kelley and HBO project, The Undoing, in 2019.