News
Nickelodeon To Develop Its First VR Animated Series
Meet The Voxels is Nickelodeon's first VR and AR series.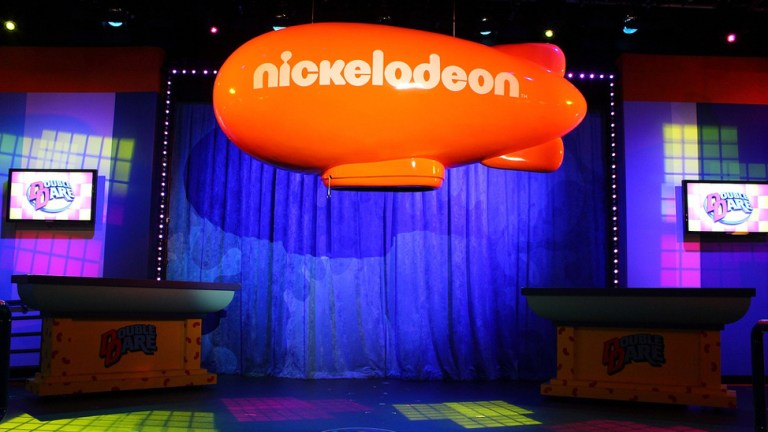 The future is now for Nickelodeon. The kids network announced it will develop a new animated sitcom for TV, virtual reality, and augmented reality. It's the first multiplatform project of its kind for the network. The working title for the project is "Meet the Voxels." The sitcom will be animated using "virtual cinema technology," and real-time body and facial performance capture.
Last year, Nickelodeon launched its Entertainment Lab, which seeks to utilize emerging platforms and tech for its storytelling. VR and AR were a top priority.
At the time the lab was announced, SVP Chris Young told Den of Geek they'd look at "things like game engine technology and use it in a way that can reimagine how we produce our traditional CG stuff." It appears they'll make good on those promises with Meet The Voxels. The series is set inside the world of a video game and follows a family of video-game characters.
Per Nickelodeon: "The family members (all names working titles) are: Hunter, the 13-year-old star of a laser-tag video game; Maude, a 16-year-old girl fighting to pop as many bubbles as she can; their younger brother Cody who has not found his video game calling yet; Mom, a popular street fighter in her game; and Dad, a 90's-era classic console game character who quit the business years ago."
The pilot will be written by Jana Petrosini (Henry Danger, Kid Danger, Game Shakers) and Sean Gill (Henry Danger, Kid Danger, Game Shakers). 
Earlier this year, Nickelodeon released Slime Zone VR, and recently held a press interviews for Rise of The Teenage Mutant Ninja Turtles in a virtual world.