News
Nickelodeon Announces Adam Conover To Host The Crystal Maze
The Adam Ruins Everything star is set to host the American version of the popular British game show The Crystal Maze.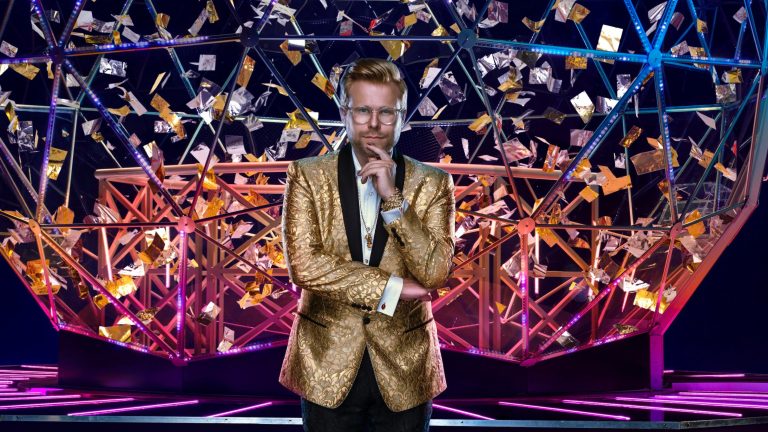 Nickelodeon has found its Maze Master for its upcoming U.S. adaptation of the popular British game show The Crystal Maze. Comedian Adam Conover, best known for his TruTV series Adam Ruins Everything, is set to host the new incarnation of the family game show, which originally premiered three decades ago on the UK's Channel 4 and remains popular to this day.
In The Crystal Maze, Conover will guide a family team through mental and physical challenges. The sets are immersive and each tied to a specific theme: Aztec, Eastern, Futuristic, and Industrial. If a family completes a challenge, they're rewarded with a "time crystal" that grants them five seconds in the final zone called the Crystal Dome. Inside, they can grab cash prizes worth up to $25,000.
As the new Maze Master, Conover told Den of Geek in an interview conducted earlier this year that he created his own persona for the role.
"In my other work, Adam Ruins Everything, I play a heightened extension of myself too," he says. "I was like, 'All right. I can go in a different direction and build that character in a different way.'" This is like totally fantasy land. This guy has stuff in common with the crypt keeper, that sort of thing where it's it can be really, really silly."
Part of the inspiration for creating a new take on the Maze Master came from watching the original host of The Crystal Maze, Richard O'Brien.
"I looked at the original host in the UK, Richard O'Brien. He played it very flamboyantly. He's one of the creators of The Rocky Horror Picture Show. I was like, 'Oh, that's cool.' That's like a sort of heightened extension of his personality, right?"
For Conover, hosting the show is something of a full circle moment. Game shows have been noticeably absent from Nickelodeon's programming in recent years. With The Crystal Maze, Conover feels the network is going back to its roots.
"Growing up, I watched a ton of Double Dare. It was right in the pocket for my age group and then Legends of the Hidden Temple and stuff like that, when I got older. It was pretty awesome to get a call from Nickelodeon who wants you to host this game show."
Nickelodeon's version of The Crystal Maze premieres on Friday, January 24th at 7:00 p.m. 
Chris Longo is the deputy editor and print edition editor of Den of Geek. Read more of his work here. Tell him which old school Nickelodeon game show was your favorite on Twitter @east_coastbias.