News
New Star Trek Trilogy is On Hold
Nicholas Meyer says the ongoing tensions surrounding the potential CBS/Viacom merger are not helping new Star Trek series get made.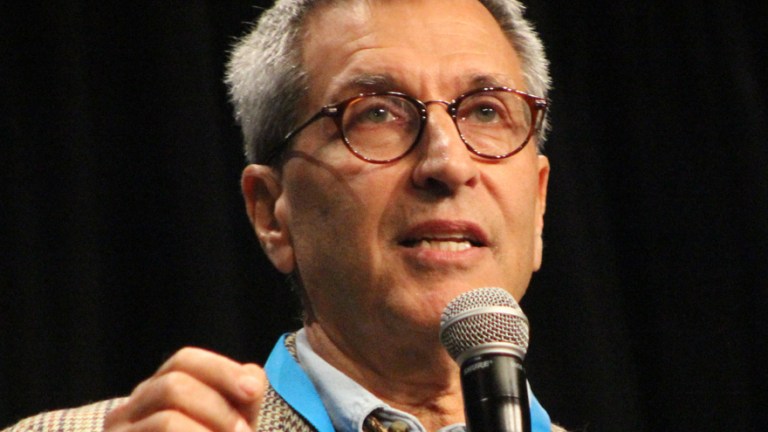 The world of Star Trek is a complicated one—in large part because the of the division of its rights. Due to the split of Viacom Inc. and CBS Corp. back in 2006, one company owns the Star Trek film rights (Viacom's subsidiary Paramount) and one company own the Star Trek TV rights (CBS), and there are all sorts of rules about what each company can and cannot do with those rights.
Basically, this is already an unconducive environment to get Star Trek TV series or movies made, but the relationship between the two corporate entities became even more complicated in the past week when CBS filed a lawsuit against parent company National Amusements and its chief shareholders, the Redstone family, alleging that it is violating its fiduciary duty to investors by pushing for a merger with Viacom.
In the midst of this struggle for control of CBS' future, Star Trek writing and directing veteran Nicholas Meyer has issued some comments about the mysterious Star Trek series he mentioned to TrekMovie back in June.
"I was hired to write a stand-alone Star Trek-related trilogy, [details of which] I can't discuss or I'd have to kill you," Meyer told the audience during a recent "Shakespeare and Star Trek" panel discussion at UC Irvine (via TrekCore). "I was writing it for CBS [All] Access… but at the moment CBS is at a war with Paramount/Viacom [about merging]."
Meyer went on to say:
They're in a power struggle which turned really nasty this past week … So I don't think my project is going anywhere in a hurry, because everything is on hold while they sort out this merger business. That's my story and I'm stickin' to it.
This isn't particularly promising news for Star Trek fans, though it would be interesting to see how a CBS/Viacom merger would affect the future of Star Trek, bringing film and TV rights back under the same corporate roof once again. For now, however, Star Trek's already divorced parents are fighting again.