News
New Production Video and Teaser for Showtime's Penny Dreadful
Watch John Logan speak of the influences of Frankenstein, Dracula, and Dorian Gray on his new Timothy Dalton and Eva Green horror series.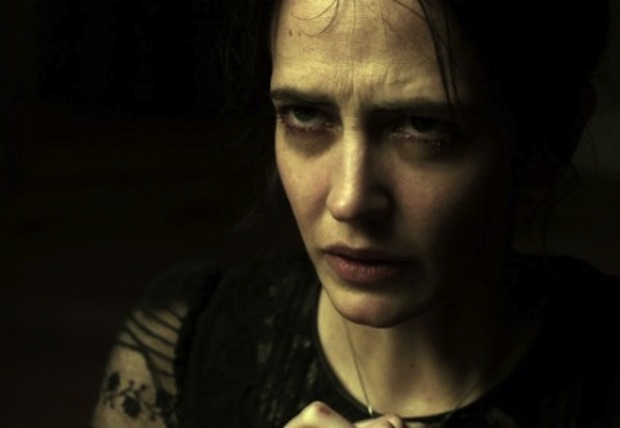 Earlier this week, Showtime released the sinfully good teaser for their hot-to-trot Victorian thriller Penny Dreadful, and today they have released their second production video for the fascinating looking series.
Featuring riveting capsule-sized interview segments with Academy Award nominated scribe John Logan (The Aviator, Sweeney Todd), who is the creator, executive producer, and writer of Penny Dreadful, the below video details how the works of Mary Shelly's Frankenstein, Bram Stoker's Dracula, Robert Louis Stevenson's The Strange Case of Dr. Jekyll and Mr. Hyde, and Oscar Wilde's The Portrait of Dorian Gray influenced him and inspired him to make this series.
Set in Victorian England, Penny Dreadful creates the narrative of a world where the characters of Stoker, Wilde, Shelly and more all walked the streets of London together, this is definitely aiming to be a callback to classic horror tropes. And with Logan producing alongside filmmaker Sam Mendes (American Beauty, Skyfall) and Pippa Harris (Revolutionary Road) we are intrigued. With a cast that includes Eva Green, Timothy Dalton, Josh Hartnett, Rory Kinnear, Reeve Carney and Billie Piper, we're riveted.
For those who missed it, below is the wicked trailer of Eva Green's Vanessa Ives not quite finding the absolution that she prays for in Penny Dreadful.
Like us on Facebook and follow us on Twitter for all news updates related to the world of geek. And Google+, if that's your thing!