News
New Power Rangers Ninja Steel Clip Introduces Red Ranger
Our first look at Ninja Steel also reveals a Power Rangers alum in the cast.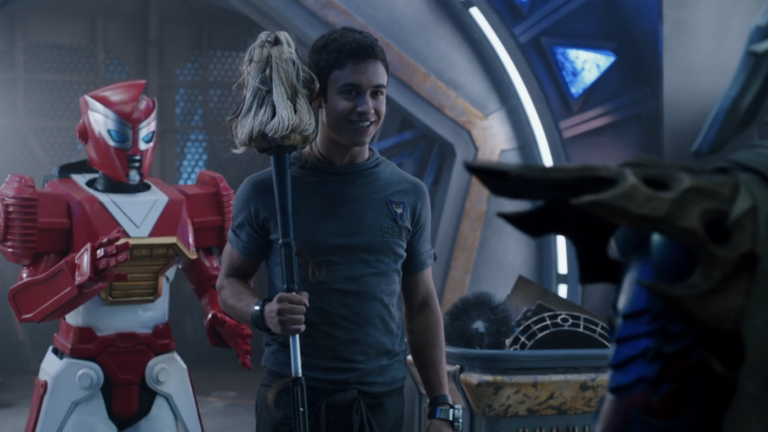 Information about the newest season of Power Rangers, Power Rangers Ninja Steel has been fairly quiet outside of the first teaser we got last month. Today that all changed with a brand new clip that introduces us to three new characters and a villain! There's a lot to see here so let's break it down.
Check out the clip here at No Pink Spandex.
Right off the bat we meet Brody, our soon to be Red Ranger. He's been apparently held captive on a ship for quite some time and mentions that ten years ago he lost his father.
He lost his father. Ten years ago.
Okay, so. A little show came out two years ago. You may have heard of it if you're a Power Rangers fan. It's called Power Rangers Dino Charge. In it, the Red Ranger Tyler had lost his father. Ten years ago.
Now hey, maybe there's a difference in the plot for Ninja Steel. Maybe Brody's dad is dead, but come on. It's the same plot. Hopefully this develops into something more. Maybe we could actually see Brody's mom? The second episode's description mentions that he'd be looking for his lost family and the trailer mentions a brother so that's something. 
Anyway, Brody has also formed a connection with a character named Redbot. For fans of Super Sentai, Redbot is a repurposed Shinobimaru from Shuriken Sentai Ninninger. In that series he was the Red Ranger's main Zord. It's fair to assume that Redbot will grow during Zord fights later on in Ninja Steel. Will the other Rangers Zords talk?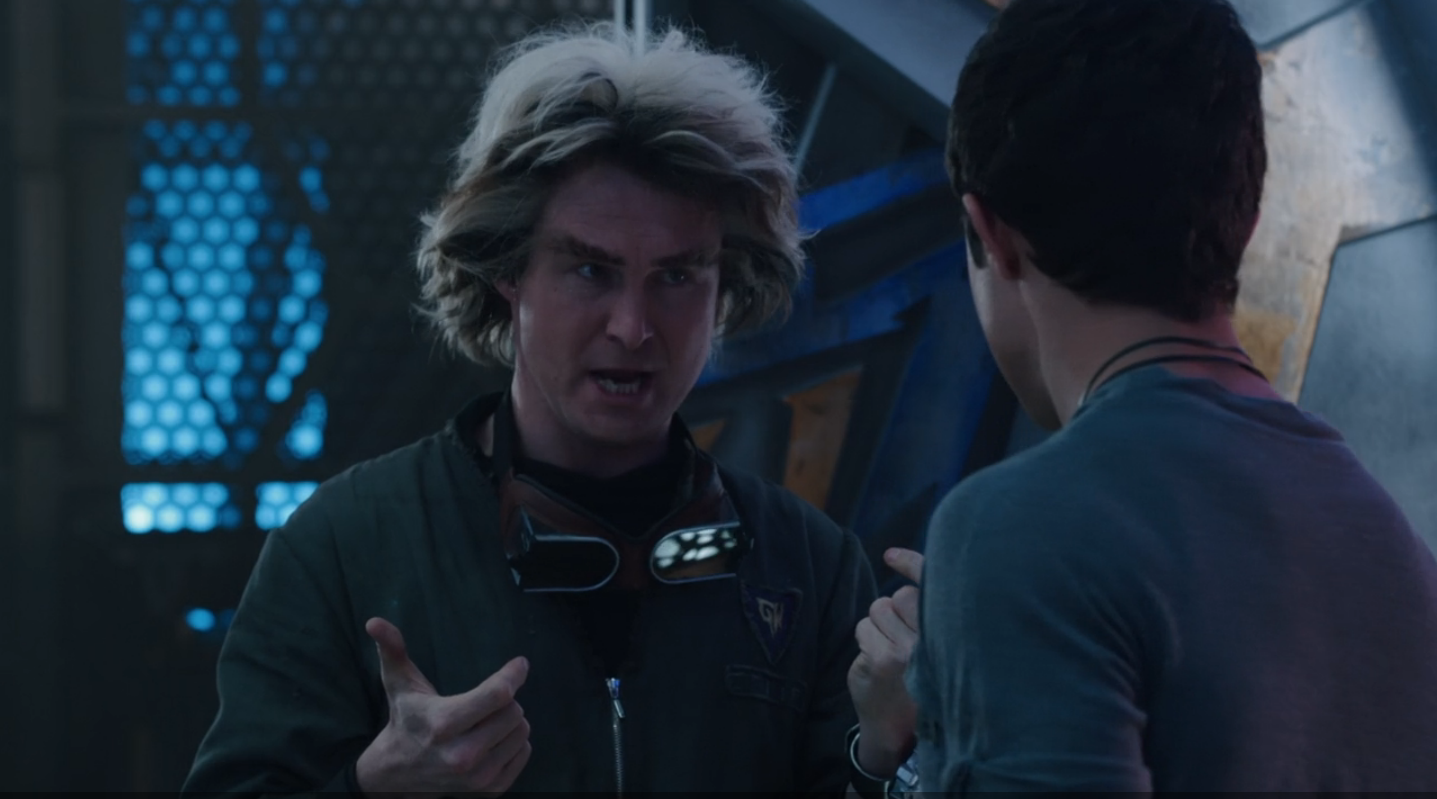 For longtime Power Rangers fans, the new clip featured the return of longtime Power Rangers actor Kelson Henderson. Henderson has appeared in seven seasons before this and was a main starring actor in SPD, Mystic Force, and Operation Overdrive. It's great to see him back in front of the camera in a human guise. Brody mentions he's a mechanical genius which is very similar to Boom from SPD. Could the two characters be related in some way?
Doubtful, since his new character also has the ability to turn into a mop. What's the deal with that? The reason he turns into one is because a monster shows up. This is one of the generals from Ninninger and he mentions that Brody's father was a ninja master.
It's an intriguing clip and all of the alien elements are quite well done. We'll have to wait until the season premieres on January 21st for more details.
Until then, use this song to get you in the mood for Brody's daddy angst.
Shamus Kelley wonders if Brody will hang out at an alien temple in a vest. Follow him on Twitter!