News
New MST3K Episode Coming This Sunday, A.D.
Get ready for a new episode of Mystery Science Theater 3000 this weekend in a special live event!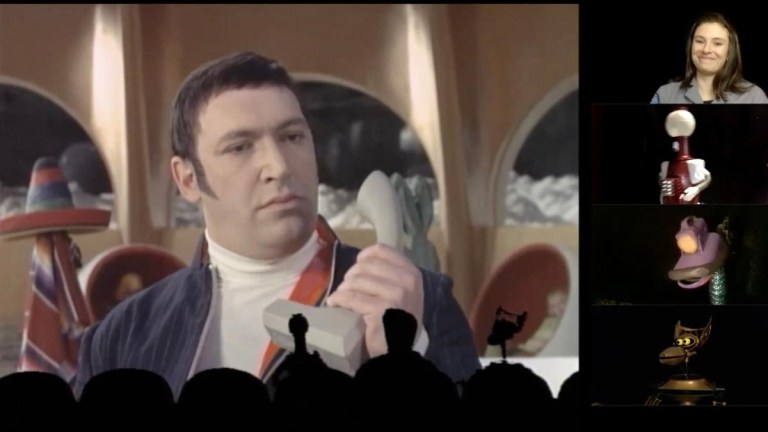 In the not-too-distant past, Mystery Science Theater 3000 returned with two seasons on Netflix, a comic book miniseries, and an annual live tour. Unfortunately, nothing can last forever as Netflix stopped ordering new episodes, the comic miniseries finished up, and the third incarnation of the live tour had to take a powder due to the stupid coronavirus pandemic. That live tour had been something of a way to keep MST3K active enough off TV while killing the time it takes to allow co-creator Joel Hodgson to find a new home for the series.
This Sunday, May 3rd, the MST3K Live crew will be doing a special online event at 6pm ET/3pm PT. Mystery Science Theater 3000 Live Presents: The MST3K Live Riff-Along!
Now, yes, Joel will be showing up here and there and will be answering fan questions. Otherwise, if you only know the cast through the various incarnations of the TV show, then the folks involved will be new to you. With the evil Mega-Synthia (Yvonne Freese) in charge, we'll see jumpsuit-wearing test subject Emily Crenshaw (Emily Marsh), Tom Servo (Conor McGiffen), Crow T. Robot (Nate Begel), and GPC (also Freese).
The target? Moon Zero Two, a cheesy Hammer Films release from 1969 that describes itself as the first western on the moon! Now, you might be wondering, "Didn't they already riff that movie back in the first season?"
Er, yes. I realize that I didn't fully explain myself. It's not just the movie that they're riffing. It's the actual MST3K episode that they're making fun of! It's a Riff-ception! A Crowducken, if you will!
In addition, the live crew will be taking on a short called Circus Day. Giving it a quick search on YouTube, it's likely that they're watching this 1966 film. Spoiler alert, but it ends with ten seconds of a clown sadly and intently staring off at nothing. Just the kind of nightmare fuel you'll need for your quarantine.
As for the narrative of the Riff-Along, Mega-Cynthia is another clone of Pearl Forrester and, being part of the bloodline, she's also obsessed with the whole plot of making some poor fool and some robots watch the worst movies ever. Due to the quarantine, it looks like her roommate will have to do for the test subject. As for her choice to have MST3K folks riff on an MST3K episode, it's just an example of pop culture devouring itself. Then again, those early episodes sure have a lot of dry spots, so adding some new with the old might be an experiment worth having.
The MST3K Live Riff-Along will be streaming on the MST3K Twitch channel, MST3K YouTube channel, MST3K Facebook page, and MST3K linear channels on Pluto TV, Stirr, Xumo, Redbox, and Vizio. Viewers can submit their questions for the cast and Joel to moderators via Facebook, YouTube and Twitch. MSTies worldwide are invited to chat along using the hashtags #MST3KLive and #RiffAlong.
On a side note, for more internet riff stuff, check out Themed Alternative. The "Let's Watch" videos feature Crow's actor Nate Begel joining Disney Dan and Defunctland's Kevin Perjurer in riffing on some old TV specials from the '70s and '80s based around celebrating Walt Disney World. One of which stars a very young Michael Keaton who is not nearly as young as the special pretends him to be.