News
New Doctor Who Showrunner Chris Chibnall Insisted On a Female Doctor
Regenerating the Doctor into a woman wasn't just a pitch for new Doctor Who showrunner Chris Chibnall—it was his one condition.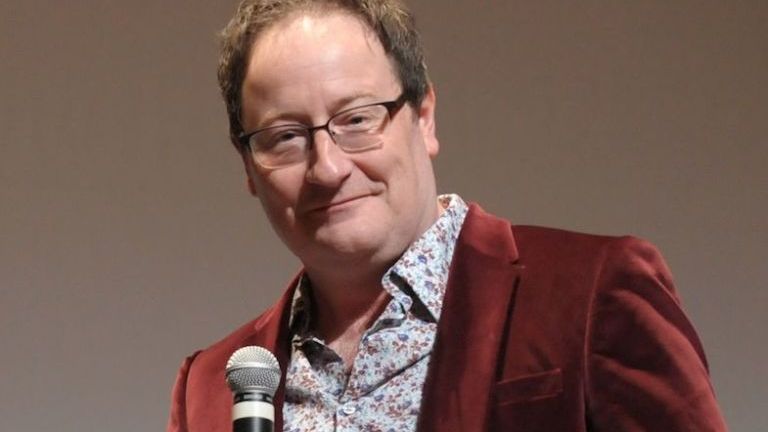 Progress takes those in power recognizing the disproportionate degree of influence they have and using it in responsible, revolutionary ways. Such was the case with Chris Chibnall who, according to a new interview with Digital Spy, agreed to take the job of Doctor Who showrunner on one condition: the next Doctor be a woman.
"Once Peter had decided he was leaving, the next Doctor was always going to be a female Doctor," executive producer Matt Strevens told Digital Spy. "That's what Chris wanted, that was part of his conditions of doing the job."
Obviously, the BBC agreed to this demand, casting Chibnall's Broadchurch collaborator Jodie Whittaker in the role of the Thirteenth Doctor.
"It felt like a straightforward decision, it's not that controversial," said Chibnall of the choice. "It's very hard to think of many examples in its 55-year history where the Doctor takes a decision based upon gender."
"If ever there was a character that was never defined by gender, it's the Doctor," added Strevens. "The Doctor is gender fluid in that sense."
Chibnall and Strevens made similar statements during a press conference at this past summer's San Diego Comic-Con, when Chibnall said of the change: "It was overdue. I can only speak to since I've been in the job and I got to make the decision. It felt really simple and obvious. The world was ready."
Doctor Who Season 11's more inclusive representation is taking place behind the camera, as well as in front of it. This season includes Doctor Who's first writers of color ever, as well as a gender balance in terms of both writers and directors across the season's 10 episodes.
In addition to Whittaker, Season 11 will also star Tosin Cole as Ryan, Mandip Gill as Yasmin, and Bradley Walsh as Graham—an ensemble that represents a broader gender, race, and age diversity than we have seen on the show in a long time, if not ever.
For more information about Doctor Who Season 11, including trailers, cast, and release date, check out our series hub.
Kayti Burt is a staff editor covering books, TV, movies, and fan culture at Den of Geek. Read more of her work here or follow her on Twitter @kaytiburt.