News
New CW TV Shows Will No Longer Automatically Go to Netflix
The CW's choice not to renew its deal with Netflix means new shows like Batwoman, Nancy Drew, and Katy Keene could stream elsewhere.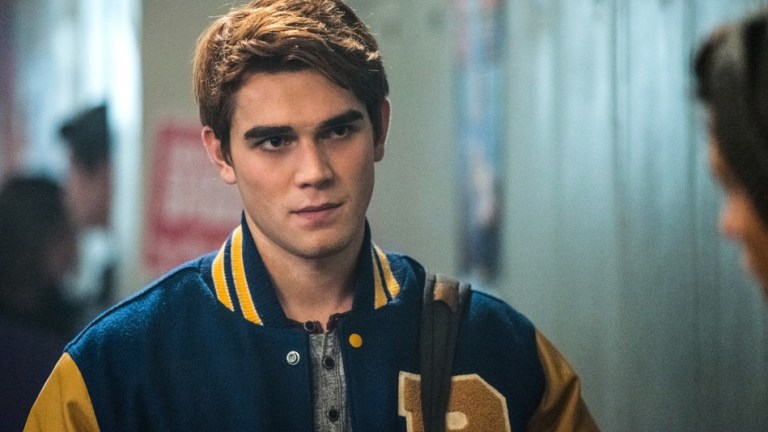 The CW and Netflix just broke up. Since 2011, the broadcast network has had an output deal with the streaming service that basically ensured that, shortly following the end of a broadcast season, the entire season would be available to stream via Netflix. The deal was mutually beneficial and made it possible for a struggling CW to survive in a changing marketplace.
Deadline is reporting that The CW has chosen not to renew its output deal with Netflix (the deal was renewed once in 2016), which means the streaming service will have to bid on streaming distribution rights for new shows alongside other streaming services. 
read more: The Flash Season 5 Finale Ending Explained
In other words, upcoming TV shows like Batwoman, Katy Keene, and Nancy Drew could end up on Netflix, but they could also end up somewhere else. These two may have broken up, but that doesn't mean they might not still hang out sometimes. Notably, both past and future seasons of existing CW TV dramas like Riverdale or The Flash that are currently available on Netflix are expected to still be available on Netflix.
Where might The CW's new TV shows end up? According to Deadline, it's likely that Batwoman, which is made by WBTV, will be made available as part of WarnerMedia's upcoming streaming service. Nancy Drew is owned by CBS TV Studios, but doesn't seem like a very good fit for CBS' streaming platform CBS All-Access, and Deadline reports that it is being "shopped," with Netflix among the contenders.
read more: Disney To Take Full Control of Hulu
Katy Keene, which is co-produced by WBTV and CBS TV Studios, is the new show that seems most likely to end up on Netflix, as it is a spin-off of Riverdale, which has its streaming home on Netflix, alongside its other spin-off The Chilling Adventures of Sabrina, on original Netflix production.
This isn't the first hit Netflix has taken when it comes to the depth of its popular viewing library, and is far from the most devastating. That honor would probably go to Disney, which also had an output deal with Netflix, but chose to end their agreement with Netflix in favor of launching their own streaming service, Disney+, which will include the Marvel Cinematic Universe movies previously available on Netflix.
read more: Everything Coming to Disney+
As more media conglomerates look to launch their own streaming service, with the aforementioned WarnerMedia and also NBCUniversal getting in the streaming game and looking to get their classic content, like Friends and The Office, back from Netflix, Netflix has continued its upward trend in investing in more original content.