News
Netflix's 'Anne' Is One For A New Generation
We chat with the star and showrunner of Netflix's Anne of Green Gables adaptation.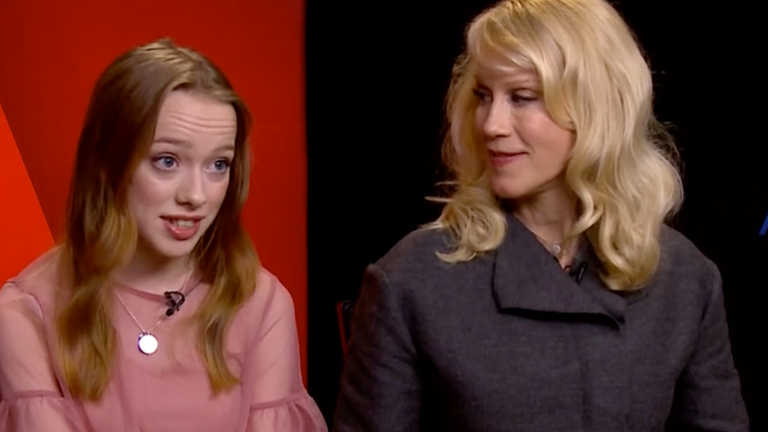 L.M. Montgomery's Anne of Green Gables was published in 1908, and Anne with an "E" is proving that it's just as relevant over a century later.
Amybeth McNulty, who plays Anne, has crafted an Anne especially for the newest generation. As a kid, I grew up watching the original Anne of Green Gables and wore down my copy of Montgomery's novel. Anne was spunky, purposeful, she spoke with agency and always had her head in a book. Never had there been a character that spoke so much to me. Watching McNulty play Anne is just as delightful as reading the original text for the first time, but this Anne —  although set in the same time period—  is different.
I sat down with McNulty and showrunner Moira Walley-Beckett at the Netflix junket in New York City to talk about the new Anne, connecting to a century old character, and bringing her into the 21st century.
"[Anne] talks too much, she loves books, she loves nature," says McNulty. "She's a teenager trying to find her way in the world, and I think a lot of people can relate to that, whether you're a 70-year-old man or a five-year-old girl."
At its heart, Anne with an "E" reminds you that although women have come a long way, there's still a lot we need to teach our young generation of women. The original Anne had strong ties to vanity. She was smart as a whip but easily brought down by the slightest comment about her hair, or freckles. This Anne, still carries some of that, but the aging allowed for Anne to be stronger. The fact that the show is being made in 2017 allowed for Walley-Beckett to punch-up the girl power, and the "I can do anything boys can do" attitude.
"Anne is an acccidental feminist," says Walley-Beckett. "That's what L.M. Montgomery wrote as well, but it hadn't been coined yet. I think it's important. One of Anne's big charachter traits is not having any boundries for herself."
McNulty adds, "It's not accepting things as they are. She's opinionated, but it's more questioning. It's kind of like, 'Yeah, that's the way it is,' and she is like, 'Yeah, but why is that the way it is? And we can change that.' Which I think definitely relates to 2017."
There are alot of differences in Anne with an "E" but the core is still about a brilliant imaginitive young mind who sees the world for all its potential instead of all it's downfalls.