News
Netflix Voltron Season 2 Trailer, Release Date, Review, and More
Voltron: Legendary Defender Season 2 will finally arrive on Netflix this week. Here's everything we know...
The long wait for Voltron: Legendary Defender Season 2 is almost over. Here's everything we know!
But first, check out these brand new clips from the upcoming season!
Voltron Season 2 Review
Here's an excerpt from our review…
Voltron: Legendary Defender continues to be a triumph for not just animation but television in general. It should be thought of as more than just an '80s reboot. It deserves to be taken on its own merits and appreciated for the incredible universe it's created.
You can read the full, completely spoiler-free review right here!
Voltron Season 2 Trailer
Here's the first teaser they released.
And here's the second, full-length trailer:
A new trailer just dropped that gives us an extended look at season two.
Was anyone else reminded of the original Voltron narration at the start of this trailer? It wasn't exactly the same, but it had a similar feel. A large portion of the second season seems to be dedicated to Zarkon aggresivly stepping up his game to find Voltron. Why is he ramping up his grand plan like this after he seemed much more withdrawn in season one? Did we also catch a glimpse of Zarkon and Shiro using some sort of spirit/astral projection? We've also got hints of some new allies for the team including a masked character helping Keith. 
The trailer of course contained a lot of Voltron's now trademark humor centered on Hunk.
Voltron Season 2 Release Date
Voltron Legendary Defender won't be returning quite as soon as fans thought. It was originally reported to be returning in "late 2016" but at NYCC it was confirmed the second season would actually be hitting Netflix on January 20th, 2017.
We were also shown the NYCC Voltron poster and it is a treat, with all the characters in season one making an appearance. My favorite are the Arusians, especially the one who was nearly burned at the stake. Give them an animated series! Or at least some plushies.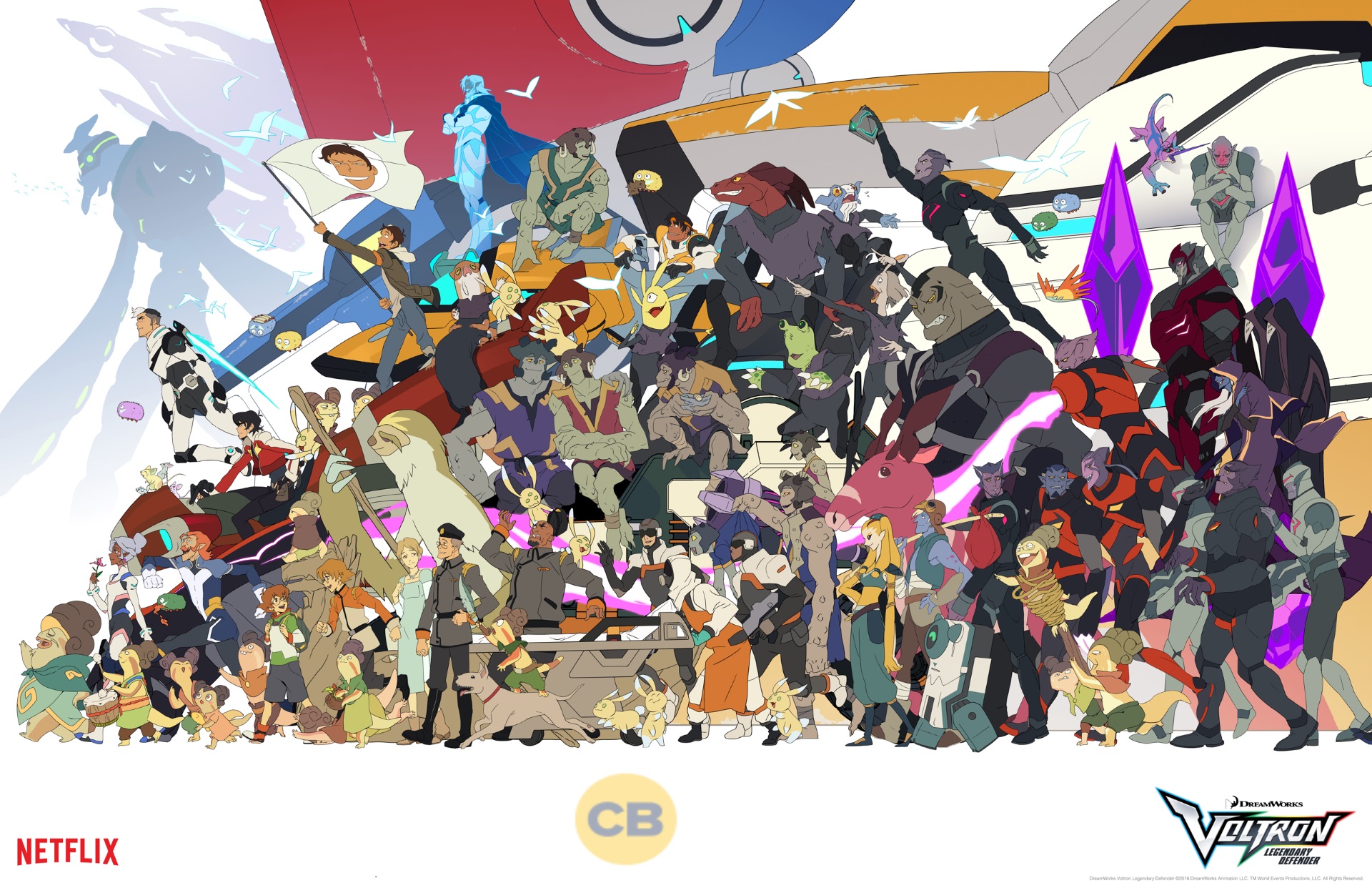 We also learned that Weird Al will be guest starring in season two, we'll learn what drives Zarkon, and Hunk's culinary skills will be utilized. It was also confirmed that the character of Lance is Cuban.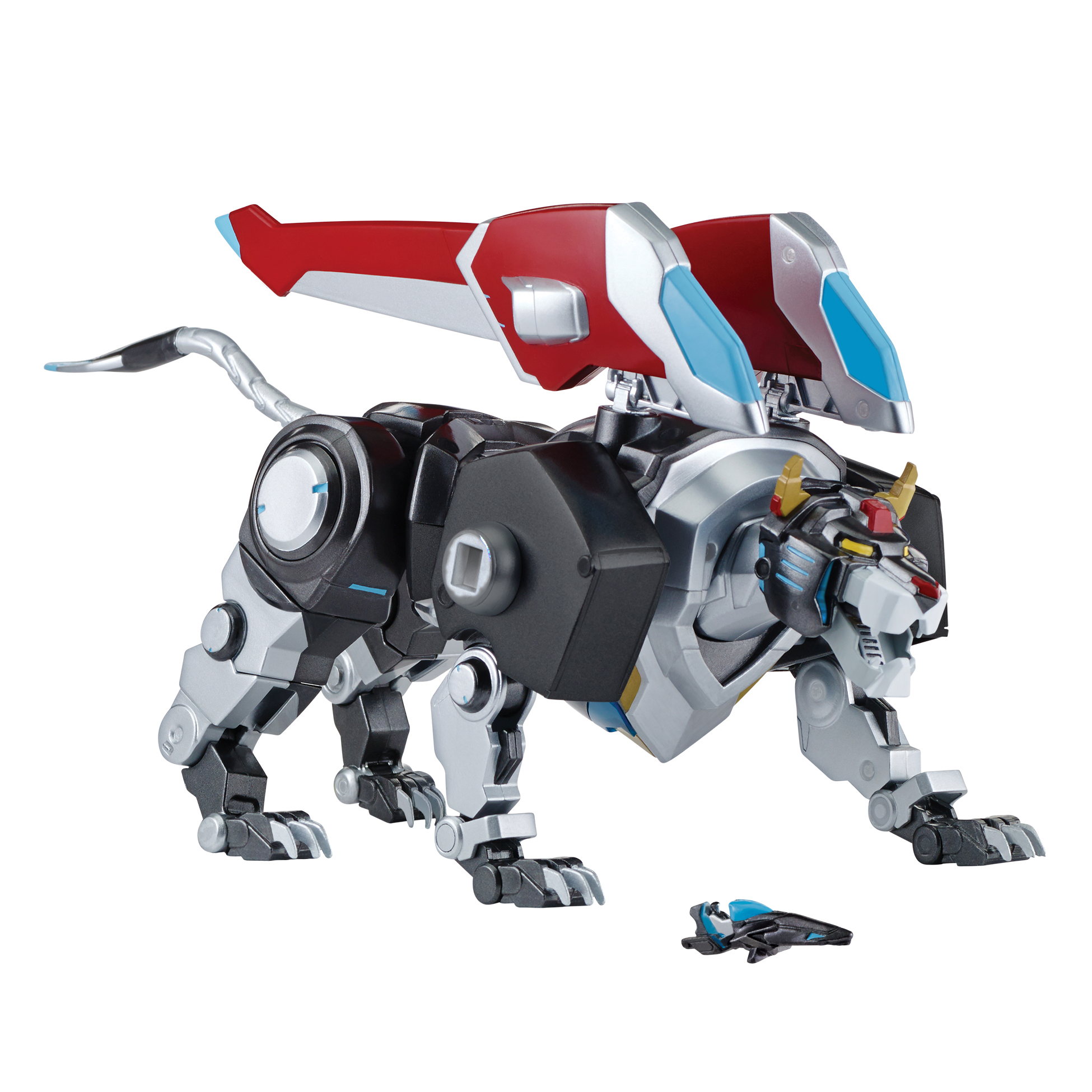 Playmates Toys also announced that their Voltron Legendary Defender toys would be released in January 2017, perfectly timed with the released of season.
Some other behind the scenes facts were revealed at the SDCC panel back in August. The showrunners confirmed they aren't allowed to use music from the original series, so if you're missing the original fanfare during the formation sequence, now you know why it's absent. They also said there's a possibility the Balmerians could return but didn't want to spoil anything.
The series first debuted on Netflix in June, 2016 and was a smash hit with critics and fans alike. You can read our review for the first season here.
For all things Voltron Legendary Defender, make sure to stay tuned to Den of Geek!
Shamus Kelley's hype levels have reached The Third Dimension. See what he did there? Follow him on Twitter! 
Don't forget to read Den of Geek's SDCC special edition magazine. Get a print copy on the show floor or read the digital version below: