News
The Punisher Canceled by Netflix
Netflix has confirmed The Punisher's recent second season run will serve as the Marvel vigilante show's last.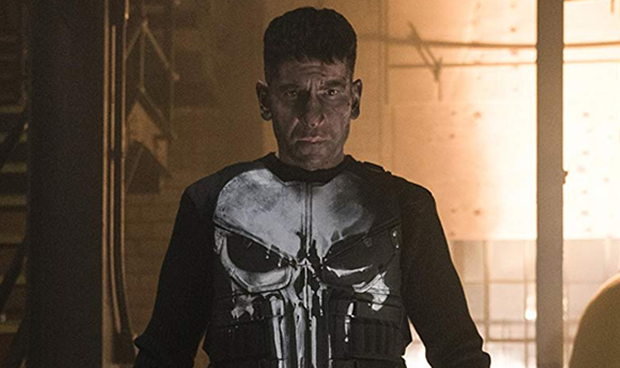 The Punisher has officially fielded his final mission over at Netflix!
In a bit of news that falls in the category of the inevitable, a report by Deadline has confirmed that the streaming giant's slow-but-steady purge of its once-glorious "Street Level" theater of the canonical Marvel Cinematic Universe has marked its point of termination, with – in one heartbreaking fell swoop – the confirmed cancellation of The Punisher after two seasons, and Jessica Jones, which will still roll out its third season sometime later this year. As Netflix tells the trade:
"Marvel's The Punisher will not return for a third season on Netflix. Showrunner Steve Lightfoot, the terrific crew, and exceptional cast including star Jon Bernthal, delivered an acclaimed and compelling series for fans, and we are proud to showcase their work on Netflix for years to come."
Yet, for Punisher star Jon Bernthal, the celebrated alumnus of The Walking Dead, whose 2016 debut in Daredevil Season 2 as the iconic Marvel Comics vigilante was a heralded event, the writing had been on the wall for quite some time. Indeed, Bernthal already seemed to have a fatalistic approach to the fate of The Punisher in comments in a late-January interview promoting its second season. Consequently, the actor's comments upon hearing the finalized news of the cancellation simply reflected his gratitude to the real-life heroes of the armed forces.
Of course, it was evident to anyone following the saga of the Netflix Marvel shows, which, having launched in 2015 with the acclaimed Daredevil, went from the platform's apparent crown jewel to experiencing a steady disintegration almost akin to an Infinity Gauntlet-powered Thanos snap. Indeed, after The Defenders – the (Punisher-less) 2017 mega-crossover series to which the continuity was building – failed to muster a second season, we subsequently saw Luke Cage, Iron Fist and even dramatic masterpiece Daredevil get cancellations, leaving a rather inauspicious playing field for the January 18 premiere of The Punisher Season 2, as well as the upcoming Jessica Jones Season 3. As Netflix's official statement reads:
"We are grateful to Marvel for five years of our fruitful partnership and thank the passionate fans who have followed these series from the beginning."
However, a statement from Marvel TV's Jeph Loeb reads more like a eulogy for the Street Level Marvel shows, stating:
"It had never been done before. Four separate television series, each with different super-talented showrunners, writers, directors, cast and crew, coming out months apart and then …they would meet in a single event series all set in the heart of New York City. We called them The Defenders.

And together we were thrilled by stories of Daredevil, Jessica Jones, Luke Cage, Iron Fist and even the Punisher joined in! They said it couldn't be done.But Marvel assembled amazing teams to write, produce, direct, edit, and score 13 seasons and 161 one-hour episodes. Take a moment and go online and look at the dazzling list of actors, writers, directors, and musicians who graced us with the very best of their craft.

We loved each and every minute of it. And we did it all for you — the fans — who cheered for us around the world and made all the hard work worth it.

On behalf of everyone at Marvel Television, we couldn't be more proud or more grateful to our audience. Our Network partner may have decided they no longer want to continue telling the tales of these great characters… but you know Marvel better than that.

As Matthew Murdock's Dad once said, 'The measure of a man is not how he gets knocked to the mat, it's how he gets back up. To be continued…!"[*]
While the end of Netflix's Marvel shows appears to be set in stone, Punisher star Bernthal won't be sulking for too long. He'll next be seen in this year's adventure film, The Peanut Butter Falcon, and his other offerings include a role as Ford Motor mogul Lee Iacocca in the fact-based drama, Ford v. Ferrari, opposite Christian Bale and Matt Damon. Additionally, he's playing a major role in HBO's prequel TV movie for The Sopranos, titled The Many Saints of Newark. Yet, with (Marvel owner) Disney putting together quite a lineup of new quality Marvel shows for its Disney+ streaming service, there's always the chance (slim as it may be,) that he could reprise his role as The Punisher in some manner.
Regardless, today has yielded nothing but bad news for fans of The Punisher and the Netflix Marvel shows.
[*]Additional information provided.
Joseph Baxter is a contributor for Den of Geek and Syfy Wire. You can find his work here. Follow him on Twitter @josbaxter.