News
Netflix Signs Ryan Murphy To Reported $300 Million Deal
FX juggernaut Ryan Murphy will be joining streaming juggernaut Netflix in a massive overall production deal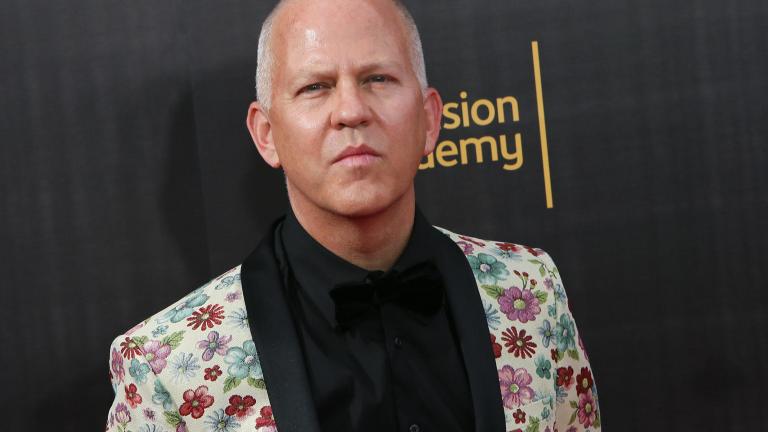 If you felt a massive disturbance in the force around 10 p.m. ET it was probably because Netflix sent a massive ripple through the TV universe. by inking TV-producing titan Ryan Murphy to a massive overall production deal.
Murphy, whose The Assassination of Gianni Versace: American Crime Story is currently airing on FX, signed a deal reportedly worth $300 million to produce new series and films for Netflix starting July 1, 2018. That's 2007 Alex Rodriguez money. 
Murphy is perhaps the biggest name in television producing, aside from maybe Shonda Rhimes (who Netflix also inked to a deal in 2017, ending her 15-year relationship with ABC). He came to prominence with early FX show Nip/Tuck and then stayed in the Fox family with the attention-grabbing Glee.
In 2011, Murphy changed the modern TV landscape by popularizing the concept of anthology series with American Horror Story. He extended his anthological concept with the incredibly well-received American Crime Story: The People v. O.J. Simpson, it's sequel The Assassination of Gianni Versace, and to lesser success Feud. 
He also currently produces 9-1-1, Scream Queens, and will debut dance musical Pose this year. 
"Ryan Murphy's series have influenced the global cultural zeitgeist, reinvented genres and changed the course of television history," Netflix Chief Content Officer Ted Sarandos said in a statement. "His unfaltering dedication to excellence and to give voice to the underrepresented, to showcase a unique perspective or just to shock the hell out of us, permeates his genre-shattering work.
"From Nip/Tuck – our first licensed series – to American Crime Story:  The People v. O.J. Simpson and American Horror Story, we've seen how his brand of storytelling captivates consumers and critics across the globe. His celebrated body of work and his contributions to our industry speak for themselves, and we look forward to supporting Ryan in bringing his broad and diverse stories to the world."
You know a piece of news is a big deal when Ted, himself, gets involved in the prepared statement.
Netflix already has two Murphy series lined up for global release this year with Ratched and The Politician. 
"The history of this moment is not lost on me," said Murphy. "I am a gay kid from Indiana who moved to Hollywood in 1989 with $55 dollars in savings in my pocket, so the fact that my dreams have crystallized and come true in such a major way is emotional and overwhelming to me. I am awash in genuine appreciation for Ted Sarandos, Reed Hastings and Cindy Holland at Netflix for believing in me and the future of my company which will continue to champion women, minorities and LGBTQ heroes and heroines, and I am honored and grateful to continue my partnership with my friends and peers at Fox on our existing shows."
Netflix and Ryan Murphy, two of the savviest producers of bingeable content have now combined forces. May God have mercy on our content-eager eyeballs.