News
Netflix Signs Black-ish Creator Kenya Barris to Overall Deal
Netflix has reached a multi-year agreement with award-winning showrunner Kenya Barris to produce new content for the streamer.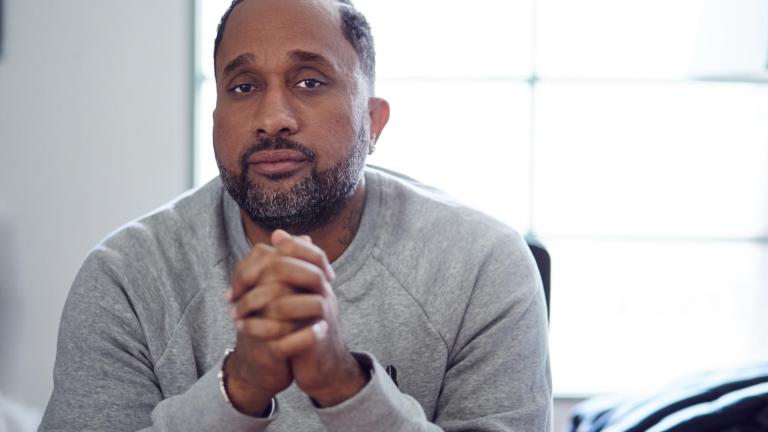 Once again, linear television's loss is Netflix's gain.
After signing network and cable standout showrunners Ryan Murphy and Shonda Rhimes to overall deals, Netflix is nabbing yet another talented showrunner from "traditional" television.
The streamer has come to a multi-year agreement with black-ish creator Kenya Barris to produce new series exclusively for Netflix.
"When my agents reached out to me about this little garage start-up called Netflix, I wasn't sure what to think," Barris said in a statement. "But after I talked to Ted and Cindy, I started to believe that maybe this mom-and-pop shop with only 130 million subscribers might just be something… so I decided to take a swing… a leap of faith if you will, and take a chance with the new kids on the block."
This move had been long-rumored since Barris announced his departure from ABC two weeks ago. Barris' relationship with his previous network was complicated. Last year ABC and Barris came to a decision to pull an episode of black-ish from its schedule reportedly due to NFL kneeling controversy content included. ABC would later say it was due to an unrelated scene. In contrast, Barris said he was impressed by the network's handling of the Roseanne Barr situation, telling Variety "It was amazing. Having Channing at the head and having Bob (Iger) be supportive."
Read the latest Den of Geek Special Edition Magazine Here!
Ultimately this deal may have little to do with Barris and ABC's strained relationship and more to do with Netflix's seemingly endless ambition and deep pockets. 
Barris will remain an executive producer on the shows he developed for ABC, black-ish and Grown-ish. Netflix has not made any details of the contract known beyond that it is "multi-year."
"Kenya Barris is one of our great modern storytellers," Cindy Holland, Vice President, Original Content at Netflix, said in the company's announcement. "Kenya uses his voice to make audiences more aware of the world around them, while simultaneously making them laugh. His honesty, comedic brilliance and singular point of view, combined with the creative freedom he will enjoy at Netflix, promises to create powerful new stories for all our members around the world."
Barris will write and executive produce any and all new projects for Netflix under his production banner Khalabo Ink Society.