News
Netflix Sets its Biggest Price Hike Yet
Streaming giant Netflix has announced a major price increase in the face of its original content surge.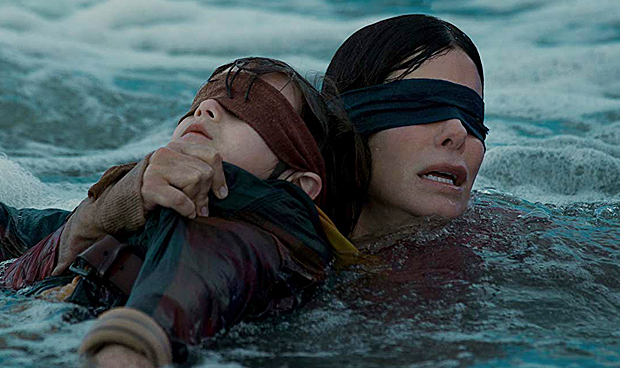 Netflix has announced a hike in subscription fees, the largest in the streaming service's history. While the announcement skyrocketed the company's stock Tuesday morning to $353.85 per share (a 6 percent rise), this boon to traders won't likely be met with the same chill from the service's legions of subscribers.
The monthly subscription fee for a "Standard" Netflix account (HD, no Ultra HD, 2 screens) will be raised to $13 ($12.99) a month from the previous cost of $11. Additionally, the "Basic" plan (no HD, no Ultra HD, 1 screen) will go to $9 ($8.99) from the previous $8, with the "Premium" plan (HD, Ultra HD, 4 screens) going to $16 ($15.99) from $14.
Netflix will reportedly notify subscribers about the price hike via email, although the updated fees already appear on the subscription page.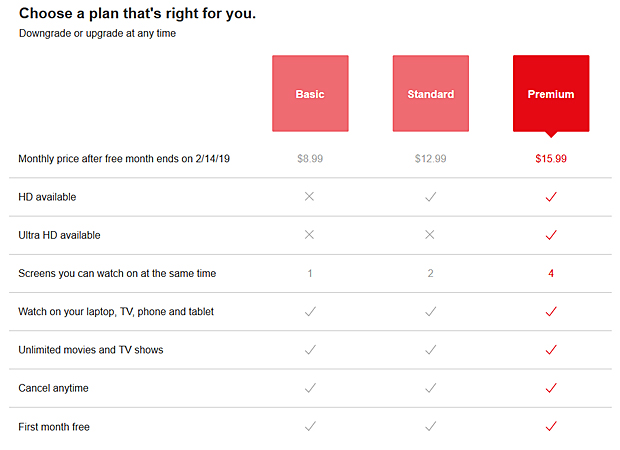 So, why the price hike? Well, as a Netflix spokesperson explained to THR:
"We change pricing from time to time as we continue investing in great entertainment and improving the overall Netflix experience for the benefit of our members."
The rep further explains that, despite the price increase, the aim is to keep prices affordable, especially as the streaming medium continues to expand with Netflix's traditional competition in Hulu and Amazon Prime Video making serious headway in the peak television department that was previously synonymous with Netflix, as well imminently arriving corporate monolith-backed competitors in Disney+, along with platforms from NBCUniversal and WarnerMedia.
Indeed, the rate hike should come as no real surprise, especially considering the streaming giant's exponential growth over the last few years, its well-earned reputation as a hair-trigger greenlight-giver for wayward projects and the ever-increasing array of streaming competition, all of which arrives at a crucial confluence with the sobering reality of costs.
Regardless, Netflix – having already made global impact with household name-level offerings like House of Cards, Orange is the New Black, Stranger Things and The Crown and movie hits like the recent meme-inspiring Bird Box – will keep pumping out one pop-culture-proliferating streaming offering after another. It's just going to cost you a bit more. However, it will be interesting to see how rate hikes – inevitable as they are – will start to affect the bottom line of the quickly evolving cord-cutting phenomenon.
Joseph Baxter is a contributor for Den of Geek and Syfy Wire. You can find his work here. Follow him on Twitter @josbaxter.