News
Netflix Orders Z-Nation Spinoff Starring Jaime King
Jaime King will star as a mother looking for her daughter in the zombie apocalypse in Z-Nation spinoff, Black Summer.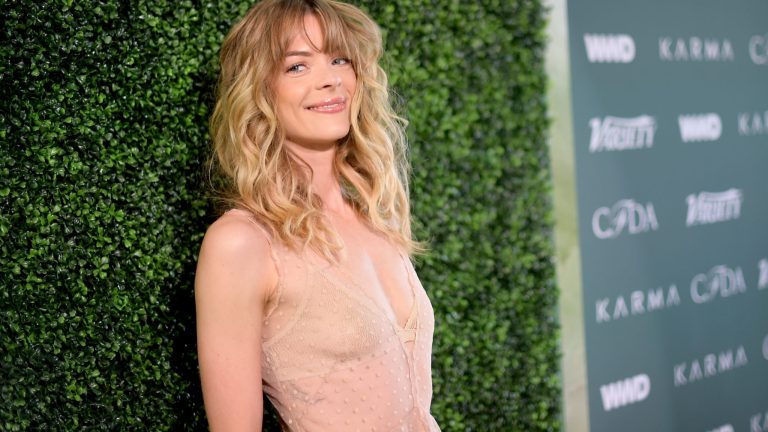 Zombies have been all over our screens for a long time and now Netflix has decided it wants in the game.
The streaming giant has ordered an eight-episode first season of Black Summer, a spinoff of Syfy's Z-Nation from Z-Nation co-creator Karl Schaefer and executive producer John Hyams. Schaefer and Hyams brought the concept to Netflix and will co-showrun.
Jaime King will star as a mother who is separated from her daughter in a post-apocalyptic zombie world and must embark on a dangerous, brutal journey to find her. Per The Hollywood Reporter: "Thrust alongside a small group of American refugees, she must brave a hostile new world and make brutal decisions during the most-deadly summer of a zombie apocalypse." 
King previously starred in The CW's Hart of Dixie, Sin City, and Fanboys.
Z-Nation takes a sometimes-irreverent view of the zombie apocalypse and features plenty of comedic moments. No one from Netflix or Z-Nation has commented on the tone of Black Summer yet but it sounds deadly serious. Mothers missing! American refugees! Black summers! The plot is actually fairly reminiscent of Cargo, an Australian zombie film Netflix picked up that features a parent walking across a desolate apocalyptic landscape. Still, even in the midst of true bleakness, humor can be found. Ask another dystopian Netflix original with "Black" in its title.
NBCUniversal owns Z-Nation but Netflix has the streaming rights, which undoubtedly helped it to land Black Summer.
There is no word on a release date yet but the Netflix PR team certainly has their fingers crossed for the summer. Think of the puns…the puns.
Read the Den of Geek SDCC 2018 Special Edition Magazine Here!