News
Netflix Orders Series From End of The F**king World Creator
The series is called I Am Not Okay With This, and is another adaptation from Charles Forsman.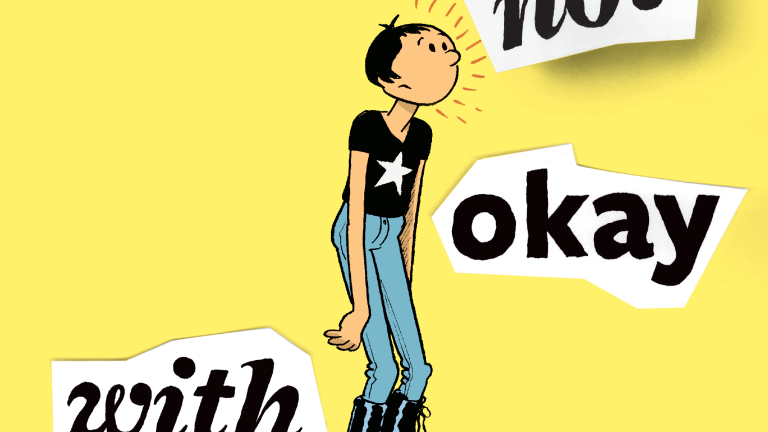 Netflix is adding to its ever-growing library of original content with a new series from Jonathan Entwistle, the director of The End of the F**cking World, and the producers of Stranger Things. So… that's pretty good storytelling pedigree, then.
The series is called I Am Not Okay With This (#relatable), and it is a coming-of-age story based on the graphic novel by Charles Forsman. (Note: Forsman also wrote the book that The End of the F**king Worldis based on.)
Here's the official synopsis from Netflix:
A coming of age story about a teenage girl navigating the trials and tribulations of high school, all the while dealing with the complexities of her family, her budding sexuality, and… mysterious superpowers just beginning to awaken from deep within her.
I Am Not Okay With This is co-created by Christy Hall,  a playwright and author, and will run for eight episodes. Shawn Levy, Dan Levine, Dan Cohen and Josh Barry will all serve as producers.
If you'd like to check out the graphic novel the show will be based on prior to its launch, it is available for purchase now. Here's a synopsis to compare to the show's:
Sydney seems like a normal, rudderless 15-year-old freshman. She hangs out underneath the bleachers, listens to music in her friend's car, and gets into arguments with her annoying little brother — but she also has a few secrets she's only shared in her diary. Like how she's in love with her best friend Dina, the bizarre death of her war veteran father, and those painful telekinetic powers that keep popping up at the most inopportune times.
We're psyched to see Netflix throwing more money at the creators behind The End of the F**king World, which has already been greenlit for another season. Could I Am Not Okay With Thisbecome another hit for the streaming service giant? We'll have to wait and see.
More news on I Am Not Okay With Thisas we hear it.
Kayti Burt is a staff editor covering books, TV, movies, and fan culture at Den of Geek. Read more of her work here or follow her on Twitter @kaytiburt.