News
Netflix Orders Mexican Drama From Salma Hayek
Monarco is a multi-generational family drama starring Irene Azeula and Juan Manuel Bernal.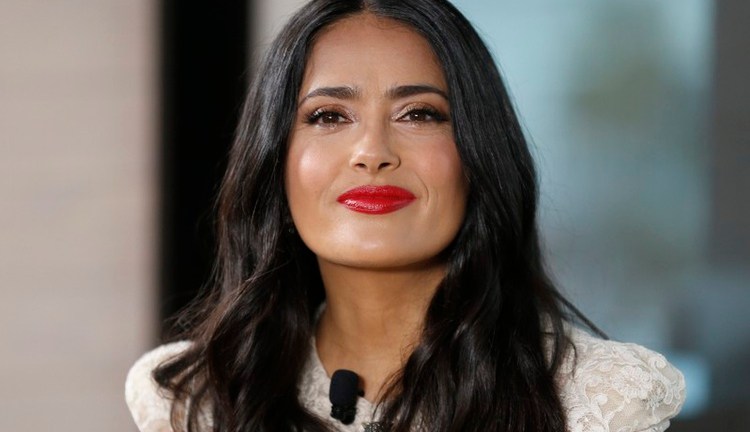 Netflix has just added a new TV show to its ever-expanding catalogue of international content. According to THR, the streaming giant has given a series order to Monarca, a Mexican drama from Salma Hayek. The show follows wealthy Mexican elites and their lives of corruption, scandal, and violence. 
"I'm extremely excited to partner with Netflix, and to be working with amazing Mexican talent in front of and behind the camera," said Hayek in a statement. "We are proud to show Mexico as a vibrant, sophisticated and culturally rich nation fighting to control its own destiny."
While the drama comes from Hayek's production company, Ventanrosa, it will star Irene Azeula (Quemar las Naves, El hotel de los secretos, Las oscuras primaveras) and Juan Manuel Bernal. It is slated to begin production this coming fall, with a 2019 global launch date. Here's the longer description of Monarca from THR: "[Monarca is] a high-stakes, multi-generational family saga about a tequila-born Mexican business empire and the battle that ensues when a member of the family decides to fight the dirty system her family helped create."
Monarca comes from creator Diego Gutierrez, and will be written by Fernando Rovzar, Julia Denis, Ana Sofia Clerici and Sandra García Velten. 
"This is the definition of a passion project for me," said Gutierrez. "Having been born and raised in Mexico, I'm humbled to have the opportunity to tell this story with Netflix and the incredibly talented team of people we're assembling, both in the U.S. and Mexico."
It's interesting to see Netflix investing in more internationally-produced content from the get-go, rather than merely coming on as a distributor after the series has been produced.
"Mexico is a top priority for us in which to continue to develop series," said Erik Barmack, Netflix vice president of international originals, "and we look forward to bringing the best originals to the world through partnerships with key players such as Ventanarosa and Lemon Studios."
More news on Monarco as we hear it.