News
Netflix Cancels The Get Down After Season 1
Netflix drops the mic on hip hop drama The Get Down.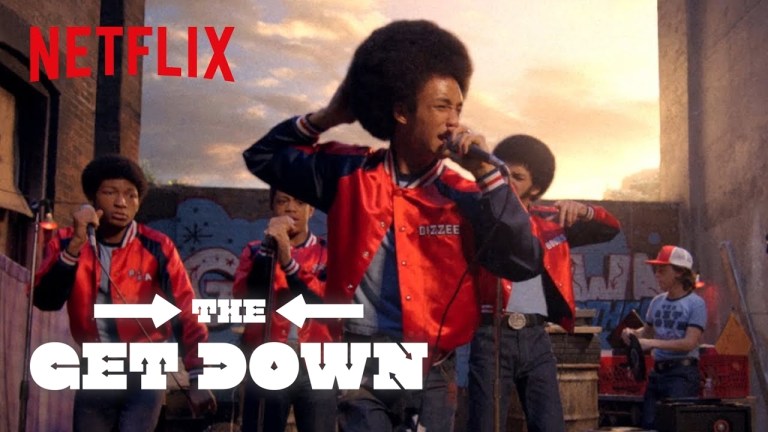 The Get Down season 1 will be its last. Netflix's Bronx-based hip hop series cost $120 million to produce, which made it one of the most expensive series ever produced for TV. But the series was only getting about a fifth of the viewers that were tuning in for Orange is the New Black in its first month.
The Get Down was created by Baz Luhrmann, who was also its director and reluctant showrunner. Netflix was pushing for a The Get Down season 2 but Luhrmann could not find a replacement.
"To be honest, we have already developed the opening of the next season," Luhrmann said in a statement he posted to Facebook. "Sony and Netflix have been very driven about having a second season. There has been no question about that. They really want it."
"When I was asked to come to the center of The Get Down to help realize it, I had to defer a film directing commitment for at least two years," Luhrmann added. "This exclusivity has understandably become a sticking point for Netflix and Sony, who have been tremendous partners and supporters of the show."
"I really believed that I was sort of going to be an uncle to the project," Luhrmann told Variety in 2016. "The mechanism that pre-existed to create TV shows didn't really work for this show. At every step of the way there was no precedent for what we were doing. The standard process really didn't work, so progressively, I was drawn more and more into the center of it."
Luhrmann is already working on a new film.
"The thing with movies is, that when you direct them, there can be nothing else in your life."
Set in the Bronx in the 1970s, The Get Down told the story of the early days of hip-hop music and culture. It featured young actors, including Justice Smith, Herizon F. Guardiola, Shameik Moore and Jaden Smith.
SOURCE: VARIETY